Blues clinch desperate win in Game 5 over Avalanche, force Game 6
May 26, 2022
Desperate times call for desperate measures, that was exactly what the St. Louis Blues did in Game 5 defeating second-round series opponent the Colorado Avalanche 5-4 at Ball Arena. Centerman Tyler Bozak landed an overtime goal, forcing Colorado to a defeat.
St. Louis was way too close to comfort from being eliminated by Colorado after sustaining two consecutive defeats ahead of victory in Game 5. The franchise's successful desperate win was no trivial feat nonetheless following the Avalanche had claimed an early game lead.
Forcing Game 6 on Friday this week means that the Blues are still in the competition for this year's Stanley Cup. If St. Louis can clutch its upcoming home game, then the series tie motion will be in effect.
Avalanche claims early lead, Blues returns in later period
On the brink of elimination, the Blues found themselves yet another chance to stay in the Western Conference Finals. Both teams were exchanging blows with each other. But the early game lead honor goes to Colorado as the team made two points lead over St. Louis in the first period.
Centerman Nathan MacKinnon was credited for the Avalanche's hard labor on the front line. The professional centerman landed a total of three goals in the game for the franchise, two of which he made in the first period.
The team's alternate captain managed five shots and scored twice in the first period to give the franchise an early game lead. MacKinnon's goals of the period marked his first double of the series. Additionally, his single assist made him the fourth player in Colorado to have over 80 postseason points, his playoffs point right now is 82.
"We got on our heels a little bit," MacKinnon said about his team almost won Game 5. "We wanted it so bad, I guess—Win the third, go to the conference finals, whatever. It's one period. Got to keep our game going, stay aggressive. That's what we'll do."
Left winger Gabriel Landeskog made his one and only goal four minutes into the second period to give the Avalanche a 3-0 lead. The Blues started to regain their confidence after Russian professional right winger Vladimir Tarasenko successfully landed his first series goal a little over 10 minutes after Landeskog made his.
In the third period, Colorado was only able to land a single goal via MacKinnon, while St. Louis made a whopping three. Centerman Robert Thomas was responsible for contributing two goals in the third period. Thomas' late third period hinted a potential strong comeback from the limping team. Alongside Thomas there was also Canadian professional right winger Jordan Kyrou who made a single goal.
"This team's come from behind quite a bit this year in games so they don't give up," Blues coach Craig Berube said.
Bozak lands overtime goal, Blues clinch desperate win
When the storm was slightly calm and the third period has finished, Bozak made his one and only goal at 3:38 into overtime. He released his shot near the blue line that successfully passed Colorado goaltender Darcy Kuemper who managed 25 total saves.
"It was an amazing hockey game. I'm sure everyone that was watching thought the same thing," Bozak said.
"There's definitely no such thing as a bad shot. So just tried to get it through the traffic and it went in. So that's awesome."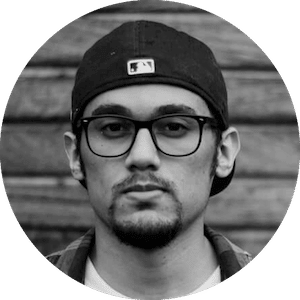 Gus Anderson
Gus Anderson is a gambling wizard. As a kid he dreamt about becoming a Tennis, Hockey and Golf professional but ended up as a gambling professional with focus on both sports & casino.