Billy Napier reveals plan for season opener without Jack Miller
August 22, 2022
Florida Gators coach Billy Napier has confirmed that backup quarterback Jack Miller will be absent until at least the second week of the 2022 college football season. Miller recently underwent surgery to repair a ligament in his thumb.
"Jack had a thumb avulsion fracture, which is really the same surgery that Drew Brees had a couple of years ago," Napier said Sunday after the team's second fall scrimmage.
"So, we anticipate him missing, I'm going to say the first two games. We're hopeful that we'll get him back Week 3. He'll be in a cast for a couple of weeks as things start to grow back together and we'll start the rehab process."
With the season opener nearing, Napier now has to replace Miller, a backup for Anthony Richardson.
Backup backup plan
Unfortunately for Miller, the right thumb injury has forced him to miss a big chunk of the season. He is required to be off the field at least for four weeks. It was also reported that he would undergo therapy sessions, which means no game for him at least until the half of the season.
"We're hopeful that we'll get him back for Week 3," said Napier. "He'll be in a cast for a couple weeks as that thing grows back together, and then he'll start the rehab process. And then it'll be very much a competition there for the backup spot."
Other than Richardson, Napier said he also considered freshmen Jalen Kitna and Max Brown and sophomore Kyle Engle.
"I think we're very much in a competition there for the backup spot," he said. "I think we've seen Kitna do some good things, we've seen Engel do some good things. Max is a little bit behind mentally being a rookie."
Napier said Kitna had shown the best effort. The player sat out last week's scrimmage as he just returned from a lower-leg injury.
"Mentally, he's probably one of the brighter kids in that room and has probably worked as hard as anybody to get to a point [where he can play]," said Napier of Kitna
"… He really jumped in with both feet [this offseason] and has a really good understanding — I would say as good as anybody in the room — of what's going on out there."
As for Brown, Napier said he still needed some time to adjust. That said, Napier said he had shown a big improvement as well.
Napier's greatest hope falls to Engle. With more experience than the other players, Engle has higher chances of being chosen as Miller's replacement, regaining the position that was taken away by no one else but Miller himself.
An experienced player surely would be more beneficial than a freshman, especially since the reason Miller was chosen in the first place was to boost the Gators' inexperienced defensive line.
However, many fans and analysts have argued that Kitna is the best player to replace Miller. Many have also said Brown's achievements at high school competitions are something to be considered as well. Whoever the replacement is, Napier said he would need to be good support or Richardson.
"For us to win, Anthony Richardson — we're going to play to his strengths. The guy is a phenomenal athlete. He can make plays with his feet — some of those being designed, some of those being a threat, and some of those are unannounced," Napier said.
"The key here is that he makes the right decision, and a lot of that is going to be determined depending on our situation at that position. But there's no question we're going to use Anthony's legs. It's got to be a part of who we are and what we do."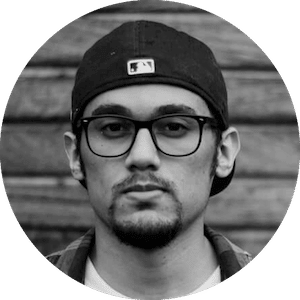 Gus Anderson
Gus Anderson is a gambling wizard. As a kid he dreamt about becoming a Tennis, Hockey and Golf professional but ended up as a gambling professional with focus on both sports & casino.