Bills' Josh Allen reveals exchange with Dolphins' Tua Tagovailoa
September 29, 2022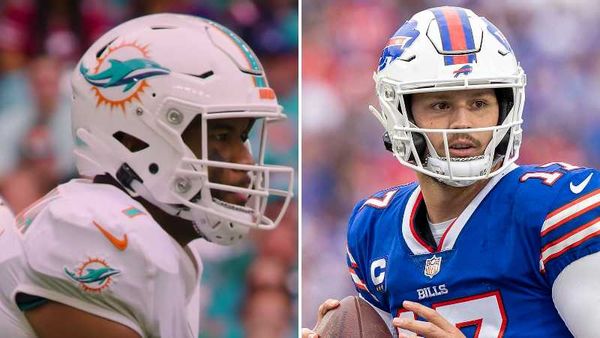 After hitting two consecutive wins early in the season, the Buffalo Bills were finally defeated in Week 3 by the Miami Dolphins, whose season record is 3-0. The matchup was a close one for the Bills, as they only trailed two points behind the Dolphins. After the loss, Bills quarterback Josh Allen exchanged a few words with Dolphins QB Tua Tagovailoa. Allen later revealed what he said.
Allen explained that after the game, he wanted to show respect to every quarterback who appeared in the matchup, which includes Tagovailoa. Despite the devastating loss visiting Miami, Allen saw the importance to reach out to fellow QBs to simply say "good game and stay healthy."
Game recap
Looking back, Sunday's game between the teams was quite an interesting showdown for fans. Buffalo and Miami kept on exchanging blows throughout all quarters of the game. In the first half, both teams went for a 14-14 tie.
The Bills added three points via running back Zack Moss' 43-yard rush and limited the Dolphins from scoring in the third quarter. However, the hosting team bounced back in the final quarter when RB Chase Edmonds had a successful touchdown. Edmonds wrapped up the matchup with six rushing attempts for 21 yards. Teammate linebacker Jerome Baker made a single sack which propelled the team to a 21-17 lead. In addition to his sack, Baker made four receptions for 102 yards.
With only 10 minutes after Baker made his sack, the Bills tried to close up the huge scoring gap. Their labor bore fruit with 1:37 minutes remaining on the clock via a successful safety effort which added two points to the scoring board.
For Allen, he maintained a quite optimistic take regardless of the defeat and took the time to shake the hands of every QB in the game. He explained it was a gesture of aspiration to fellow pros. Allen recorded a game-leading 42 out of 63 pass attempts for a whopping 400 yards.
"After the game I go to seek out every quarterback win or lose… just to pay respect and say what's up and say good game and stay healthy… We exchanged some words on how much respect and admiration we have for each other," Allen said.
The Bills were defeated due to their inability to short-yardage play. It was proven to be quite of a problematic end to the otherwise ambitious team in the NFL.
Bills offensive coordinator Ken Dorsey was very frustrated with the defeat. He was seen ripping off his headset along with his game notes and tablet. The OC has since apologized for showing his unfiltered emotions after the game and promised that the Bills will learn from it and get better.
"We're human, and that's what happens. I don't ever want to take the passion out of the game," Dorsey said. "And we're in this to win football games for the Bills, for our fans. But obviously it's something I'm going to learn from and make sure to correct going forward."
Bills head coach Sean McDermott understood why Dorsey was frustrated.
"I think that says a lot about him as a coach and how hard he works at it, and how important it is to him. But that said, it's important that we as leaders keep our poise and we model that to our players," McDermott said.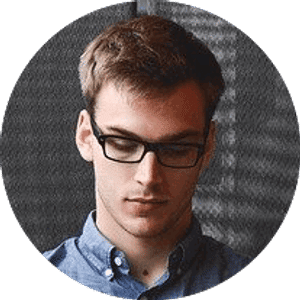 Jake Williams
Jake Williams is a sports gambling expert. He's been writing in the sports betting and DFS industry for over a decade. He specializes in MLB and NBA, along with College Basketball and College Football.