Big Ten grants media partners rights to broadcast college sports
August 19, 2022
The Big Ten Conference signed multiple deals with media partners worth more than $1 billion per year on Thursday. With the deals, the Big Ten granted Fox, CBS, and NBC to broadcast college football and basketball through the 2029-2030 season.
Fox, Fox Sports 1, and the Big Ten Network will broadcast only football coverage. Meanwhile, CBS, NBC, and NBCUniversal's Peacock will air men's and women's basketball coverage, including the highlights, besides football games.
With the deals, the Big Ten ended its 40-year media partnership with ESPN. Now, the conference's media partners include the nation's top three TV markets in New York, Chicago, and Los Angeles.
Big Ten commissioner Kevin Warren asserted that the agreements were more than for financial benefits. He said the agreements would land more exposure to the Big Ten league over the state. Warren said he was thankful that the media partners would broadcast the Big Ten's matches throughout 2030.
"They are a mechanism to provide stability and maximum exposure for our student-athletes, member institutions and partners during these uncertain times in collegiate athletics," he said.
"We are very grateful to our world-class media partners for recognizing the strength of the Big Ten Conference brand and providing the incredible resources we need for our student-athletes to compete at the very highest levels, and to achieve their academic and athletics goals."
Big Ten's media deals
The Big Ten's media rights are reportedly worth between $7 billion and $8 billion for the seven-season deals. The conference will be paid for $1 billion annually, according to the Action Network. The agreements also include a clause that will raise the total payout up to $10 billion based on inflation.
With the total payouts, Big Ten member schools will receive roughly $60 million that will be distributed starting from the 2023-2024 season. The distributed revenue excludes payouts from College Football Playoff and NCAA Tournament.
Big Ten TV coverage under new deals
Big Ten's new media partners, CBS and NBC reportedly pay the conference $350 million annually. CBS Sports chairman Sean McManus said that CBS and NBC would broadcast the games not selected by Fox.
"There's a selection process where all three broadcast partners will get a selection of No. 1 picks (weekly)," said McManus.
"It's kind of a complicated matrix, but we're all going to get high-quality games, and adding USC and UCLA makes the selection process all that much easier to administer since you now have these two national programs that are going to be playing in the Big Ten."
Fox will air 10 to 14 football and basketball games in the noon time slot on Big Noon Fox, with the possibility of adding more sports throughout the year. Fox's sister network, Fox Sports 1, will broadcast 24 to 27 games starting from 2023 and increase to 32 to 32 games in 2024 until 2030. Both Fox and Fox Sports 1 broadcast a combined 45 men's basketball games.
CBS reportedly will broadcast seven regular-season football games in 2023, with every broadcast being simulcast to streaming service Paramount+. In 2024 CBS will broadcast up to 15 regular-season Big Ten football games. For the men's and women's basketball coverage, CBS will broadcast the nine to 15 regular and postseason matches.
NBC will broadcast 14 to 16 games starting in 2023, excluding simulcasts to Peacock. In total, Peacock will broadcast eight exclusive Big Ten regular-season football games for each season, 47 regular-season men's basketball games, including 32 conference games and 15 in non-conference action, and 30 women's regular-season games.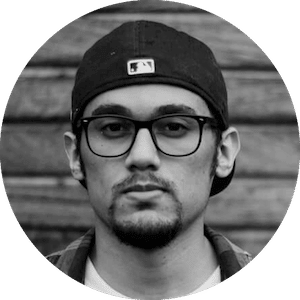 Gus Anderson
Gus Anderson is a gambling wizard. As a kid he dreamt about becoming a Tennis, Hockey and Golf professional but ended up as a gambling professional with focus on both sports & casino.