As with most other sports, betting on college football is quite straightforward. However, there are several things you have to consider to ensure you are placing the right kind of bet at the right time. For starters, you should choose a good sportsbook that offers the best odds. 
The reason for this is simple. Choosing a top sports betting site for college football betting, such as those we recommend, means that you will enjoy a great experience. You will have access to a wide range of betting markets such as Moneyline bet and against the spread bet. You will also enjoy numerous incredible bonuses that can help boost your bankroll. 
In addition, playing at a licensed sportsbook will give you the peace of mind that you are in safe hands.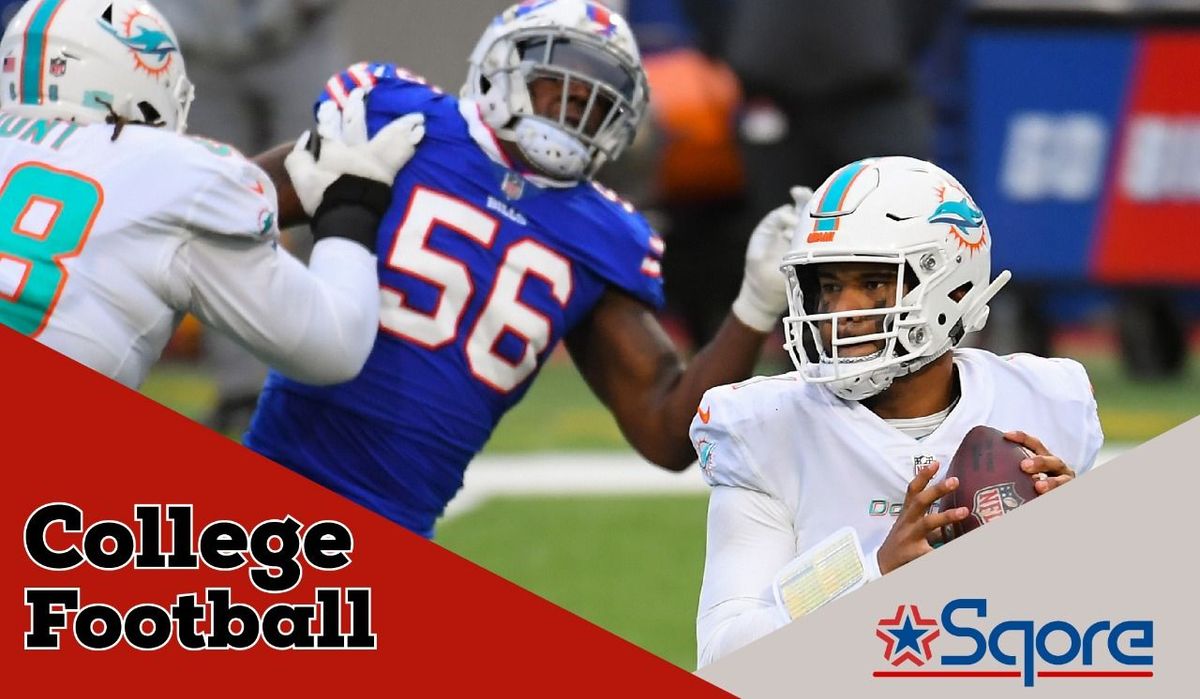 As a bettor, you must know the different betting markets available in college football and how they work. This will help you understand the best predictions to go for relative to the operator's odds for the game. There are several betting markets available for players to choose from at top sportsbooks, and we've explained a few of them below.
Moneyline Bet
This is probably the most straightforward betting market available for any sports. When you place a Moneyline bet on a collegiate event, you are simply wagering on one of the two teams in the match to win. In most cases, you will also be able to bet on the game's outcome to be a tie. The Moneyline bet is especially common when a favorite team is playing against an underdog.
Against the Spread Bet
The sportsbook gives a team a positive or negative advantage in this betting option. When you bet against the spread, the team you are wagering money on has to win more than the point spread before you can win. For instance, if you bet on a team with a point spread of -4 points. The team must win the game by a margin of at least 5 points for your bet to win.
Totals Under/Over Bet
Another type of bet available for college football is the totals under/over chance. You simply predict the total points scored in a game to be under or over a value that the sportsbook has specified in this betting option. For instance, you can bet on the total points that one team will score in an NCAA game to be over 23.5.
Proposition Bets
So far, the betting markets we have discussed are traditional markets. But besides those, top college football betting sites in the US also offer proposition bets. This is a unique betting option that has nothing to do with the overall outcome. For example, you can bet on the home team to be the first to score a point. You can also bet on other options such as the player of the tournament and so on.
Teasers
As with most other sports, you can place teaser bets for college football events. Teasers work like parlays in that they allow you to combine multiple events to form a single betting slip. However, teasers will enable you to adjust the game's point spread, and their payout is usually smaller than parlays.
At Sqore, we not only provide you with useful information and picks, but we also provide the latest college football news to keep you up to date. So whether it is the NCAA championship or other collegiate events, you can count on us to provide you with accurate and detailed information.
Choosing the Right Time to Bet
While it is true that you can bet on sports, including college football, at any time, you need to be aware that the odds, as well as the potential outcome of a match, can be affected by many things. First, avoid being a passionate gambler, leading to losses. It is best only to bet when there is an excellent reason to do so. 
That said, before you go for any betting market in a game, you should endeavor to carry out your analysis. This includes checking the team news for injuries, head-to-head statistics, current form, pitch condition, fatigue, and so on. At Sqore, we have expert tipsters who know what to look for to select the best NCCA picks with high winning possibilities.
Generally, players have two options when choosing to place a bet on college football events. First, you can place future bets, which involves wagering your money on an event scheduled for a later time. After you've analyzed a game, you can wager money on days or weeks before the match is played. 
The second option is live betting, available at many top online sportsbooks in the US. With live betting, you are wagering money on an event currently in play. The beauty of this option is that you can use the current happenings of the match to predict the outcome of the best type of bet to place. Regardless, it is always essential that you analyze the game based on the facts you have at hand before you decide to place a bet.
Some players often prefer placing bets early since they can use head-to-head information and other statistics to make an informed selection. Nevertheless, others prefer placing bets late. The good thing about betting early is that you can take advantage of the best odds before it starts to drop. This is especially true when a favorite team is playing against an underdog. 
However, injuries in training sessions and other factors can affect the teams after you have placed your bet. Thus, some bettors prefer waiting till the last moment to place their bets, even if this means taking low odds.
What to Look for When Betting
As we pointed out previously, you need to consider a couple of things before deciding to bet on a particular college football team in the NCAA. Below, we have extensively explained some of these factors and how they can affect your predictions.
Home Field Advantage: As with many sports, most teams have an advantage when playing at home. After all, they practice and are used to their home pitch. So before you place any bet, you want to check how historically strong a team is on its home turf. Also, consider that fans can play a critical role in boosting players' morale. If a team is playing at home, more fans will likely be present to cheer them on.
Weather and Conditions: Another critical factor to consider before placing a bet on college football is the weather conditions. Poor weather can make it difficult for players to catch a pass and kick. This, in turn, can lead to fewer points being scored. Some top teams may also be unable to perform as expected due to poor weather.
Rivalries: Although only a few games are played in the CFB season, some count more than others. Some teams are heated rivals, which makes games between them tougher to predict. So if you are going to be wagering money on an NCAA team, make sure to check if the game is against a rival.
Offensive Efficiency: This is the ability of a team to finish drives. This can help you spot which teams can cover a spread or score more points in a game. As a general strategy, tipsters check the offensive and defensive efficiency before predicting totals under/over bets.
Defensive Efficiency: The defensive efficiency of a team can tell you if they will concede more points in an encounter. Teams with higher defensive efficiency usually conceded lesser goals compared to those with lower efficiency.
Injuries and Player Factors: Before the kickoff of any college football game, teams usually provide their roster, which shows the players that will feature in the encounter. Taking a look at this information can help you in deciding whether to bet on a team or not. If a star player in a team is absent due to injury or rift with the coach, it may affect the outcome of their game.
Points Per Play (PPP): Checking the average PPP of a team before betting on them can give you an insight into how many points you can expect them to score. For instance, a team with a high PPP will almost likely beat a team with a low PPP.
Despite the different factors we've mentioned above, you should be aware that the outcome of any college football game can tip either way. However, at Sqore, we provide the best tips and information that can help improve your chances of winning. So why not check out our betting picks today?
How to Bet
As we stated earlier, the first step to betting on college football is selecting a top sportsbook. Once you create an account with the sports betting site, fund the account using one of the available payment options. After that, head over to the sports section and click on football. 
You will then see the operator's available college football leagues and the betting markets open. Make your selection and enter the amount you want to wager. Here is a step guide of the betting process:
1

 Select sportsbook
Choose a top sportsbook such as those recommended in the toplist below
2

 Register Account
Create an account with the sports betting site
3

 Fund Account
Fund your account using one of the deposit methods supported
4

 Find College Football at Sportsbook
Click on American Football in the sports section of the betting site. Select one of the college leagues like the NCAA. Fill the betting slip with your predictions while considering the markets and odds. Enter the wager amount and place your bet