BetRivers offers an actioned packed month of casino and sports promos
August 4, 2023

Prepare for a thrilling August adventure with BetRivers! They offer many exciting promotions in their casino and sportsbook that promise to amplify your gaming and betting experience. 
With events ranging from the Summer Classic Tournament and the Everi Summer Getaway Point Challenge to the Over the Moon Daily Drawings and the Parlay Party, there are countless opportunities for you to win big! They also offer exclusive Women's World Cup and NFL Preseason betting offers. So, whether you are a casino enthusiast or a sports fanatic, BetRivers has something special lined up for you. This August, let BetRivers lead you on an unforgettable journey where you can walk away with sensational prizes!
BetRivers Casino Promotions
Dive into BetRivers' Exhilarating Summer Classic Tournament!
Calling all casino enthusiasts in Michigan, New Jersey, Pennsylvania, and West Virginia! BetRivers invites you to participate in the Summer Classic Tournament, a spectacular event taking place from August 7 to September 2, 2023. With exhilarating Qualifying Round Tournaments running weekly from Monday to Thursday, BetRivers is the place to be!
The Summer Classic Tournament features three thrilling Qualifying Rounds, a Wild Card (Second Chance) Drawing, and an enthralling Finale Round. To get in on the action, engage in your favorite Casino Games at BetRivers, gather 500 Loyalty Points, and secure your spot in that week's Qualifying Round. Top scores will be awarded Bonus Money each week and an exciting chance to advance to the coveted Finale Round!
Should you miss the cut for the Finale Round, don't worry! BetRivers offers a second chance through the Wild Card Drawing set for August 29, 2023. Players who participated in a Qualifying Round but didn't make the Finale will have a chance to win Bonus Money and an entry into the Finale Round.
The grand Finale Round will take place from September 1 - September 2, 2023, where Qualifying Round winners and Wild Card Drawing Winners will compete for the title!
Take Part in BetRivers' $20K Everi Summer Getaway Point Challenge!
From August 8 - 13, 2023, every $10 you wager on qualifying Everi slot games at BetRivers will earn you a Leaderboard Point. The more points you amass, the better your chances of being one of the 200 lucky winners to receive a Bonus Money prize. The ultimate prize? A whopping $5,000 in Bonus Money!
BetRivers' $30K Over the Moon Daily Drawings!
Between August 14 - 18, 2023, each qualifying real money wager of $10 on any game will earn you Drawing Entries. BetRivers is giving you a chance to win a part of $6,000 in Bonus Money, with 150 Winners drawn daily and up to 500 Drawing Entries per day!
Spin the Wheel with BetRivers' Live Dealer Bet & Get!
This August 18 - 20, 2023, make your wagers on qualifying Live Dealer Table Games at BetRivers and enjoy the thrill of the Wheel spin! The more you wager, the higher your potential Bonus Money reward!
Have a Blast at BetRivers' Parlay Party!
From July 31 to August 27, 2023, sports enthusiasts are invited to BetRivers to earn escalating bonus bets. Place real money wagers of $10 or more (odds -200 or greater per leg), with 4+ leg parlays for four or more days of the week.
BetRivers Sportsbook Promotions
Enjoy NFL Preseason with BetRivers' Live 50% Bet Match!
From August 10 - 28, 2023, BetRivers is the place for NFL Preseason action. Make a real money, live wager of $10+ on any NFL Preseason Game with odds -200 or longer, and receive a 50% matched NFL preseason bonus bet up to $25.
BetRivers' Women's World Cup Acquisition FTD Bet & Get
Between July 14 - August 20, cheer on Team USA in the Women's World Cup with BetRivers! Make a First Time Deposit of $50 or more using Bonus Code USA, and they will reward you with a $10 Bonus Bet for every Team USA win during the World Cup, or a $25 Bonus Bet, depending on your state.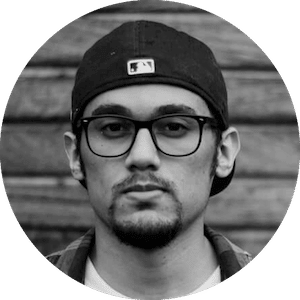 Gus Anderson
Gus Anderson is a gambling wizard. As a kid he dreamt about becoming a Tennis, Hockey and Golf professional but ended up as a gambling professional with focus on both sports & casino.