BetMGM Sportsbook Gift Cards: Where To Buy & How To Use Your MGM Gift Card
May 2, 2023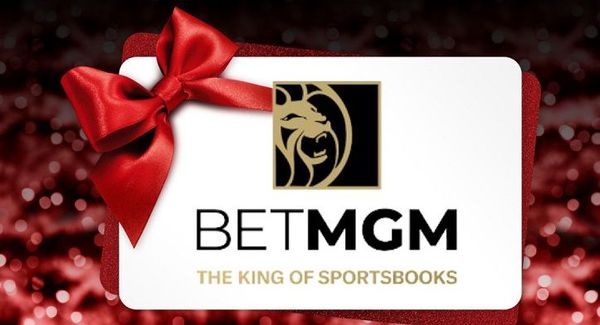 BetMGM is one of the top names in the world of online betting. Jointly owned by MGM Resorts International and Entain PLC, BetMGM offers a top-tier online sportsbook and a high-quality casino to many American bettors. BetMGM also provides a variety of payment options to customers, and one exciting option is the BetMGM Gift Card.
In this article, we will help you learn everything you need to know about BetMGM Gift Cards, how they work, and where you can buy them. Continue reading to learn more about this deposit method and how you can redeem your BetMGM Gift Card today!
How Do BetMGM Gift Cards Work?
BetMGM Gift Cards are prepaid cards that can be quickly and easily used to add funds to your online betting account with BetMGM Sportsbook & Casino. You may choose to use BetMGM Gift Cards as your preferred payment option for a variety of reasons. You may be buying a gift for friends and family members, trying to manage your spending each month, or looking for a payment option that is guaranteed to be safe and secure.
It is worth explaining that BetMGM Gift Cards can not be reloaded with funds, meaning they are single-use only. They also cannot be used to withdraw funds from your account. However, they are widely available across the United States and are very easy to use. You can simply scratch off the label on the back of the card and enter the card information to redeem your gift card and add funds to your online betting account today!
Where Can I Buy BetMGM Gift Cards?
You can currently buy $25 and $50 BetMGM Gift Cards at the following retail locations listed below:
Dollar General
7-Eleven
Speedway
Lowe's
Kum & Go
Sheetz
Kroger
Casey's
Walmart
There are over 12,000 grocery and convenience stores across the country that sell BetMGM Gift Cards. It is important to note that BetMGM Sportsbook is currently only available in 22 U.S. states (AZ, CO, IN, IA, IL, KS, LA, MA, MD, MI, MS, NV, NJ, NY, OH, OR, PA, TN, VA, WA, WV, and WY) as well as Washington, D.C. and Ontario, Canada. In addition, BetMGM Casino is licensed and operating in four states: Michigan, New Jersey, Pennsylvania, and West Virginia.
How To Redeem Your BetMGM Gift Cards
One of the best features of the BetMGM Gift Card is its quick and straightforward redemption process. Follow the steps below to add to your bankroll!
1

 Purchase Your BetMGM Gift Card
You will first need to buy your BetMGM Gift Card from a retail location in your city or state. These include Walmart, Kroger, Speedway, Lowe's, Sheetz, and many others.
2

 Register for a BetMGM Account
Click here to visit the BetMGM website, or you may wish to download the BetMGM Sportsbook & Casino mobile app from the App Store or Google Play Store. Click "Register" in the top right corner of the page. Then, select your state, choose a username and password, enter all necessary personal information, and agree to the Terms & Conditions. You may also use the promo code SQORE1000 to claim your welcome offer.
3

 Scratch Off the Label
Scratch off the label on the back of your BetMGM Gift Card to reveal the card's information. 
4

 Enter Your Card Information
Click "Deposit" and choose "BetMGM Gift Card" as your preferred form of payment. Then enter your card information into the boxes provided.
5

 Start Placing Bets
Your deposit should be immediately processed and added to your BetMGM account. You may start placing bets when you are ready. Enjoy!
Other BetMGM Payment Options Available
In addition to BetMGM Gift Cards, there are many other banking options available to BetMGM customers. Take a look at the chart below to see what other options are currently being provided!
| | | |
| --- | --- | --- |
| Payment Method | BetMGM Sportsbook | BetMGM Casino |
| Visa | ✅ | ✅ |
| Mastercard | ✅ | ✅ |
| American Express | ✅ | ✅ |
| Venmo | ✅ | ✅ |
| PayPal | ✅ | ✅ |
| Apple Pay | ✅ | ✅ |
| PayNearMe | ✅ | ✅ |
| Play+ Card | ✅ | ✅ |
| Online Banking | ✅ | ✅ |
As you can see, BetMGM users have access to a wide range of safe and secure payment methods. This includes debit cards, credit cards, PayPal, Venmo, Apple Pay, and several other convenient options.
About BetMGM Sportsbook & Casino
BetMGM Sportsbook is one of the most popular and widely available sports betting platforms in the United States. Highly regarded for its reliable mobile app and fantastic live betting experience, BetMGM Sportsbook also offers a variety of bet types and covers many different sports and leagues from all over the world. In addition, the platform is well known for its generous welcome offer and frequent bonus opportunities to everyday customers.
In addition, BetMGM Casino allows new customers to claim a no-deposit bonus when they first sign up on the platform and also has an enticing 100% deposit match available in New Jersey, Pennsylvania, Michigan, and West Virginia. You will be able to choose from a wide range of slots, table games, and live dealer games when you join BetMGM Casino, and you will also receive excellent customer support when needed.
Where Can I Buy BetMGM Gift Cards?
You can currently buy BetMGM Gift Cards at over 12,000 retail locations across the United States. These include Kroger, Dollar General, Walmart, Speedway, and many others.
Who Can Use BetMGM Sportsbook?
You must be 21 years or older, not found on any exclusion or self-exclusion lists, and physically present in one of 22 U.S. states (AZ, CO, IN, IA, IL, KS, LA, MA, MD, MI, MS, NV, NJ, NY, OH, OR, PA, TN, VA, WA, WV, and WY) to place wagers with BetMGM Sportsbook.
Does BetMGM Have an Online Casino?
Yes, BetMGM offers a high-quality online casino to bettors in the following U.S. states: Michigan, New Jersey, Pennsylvania, and West Virginia. BetMGM Casino can be used by American bettors on its website or mobile app to play a wide selection of online slots, table games, and live dealer games.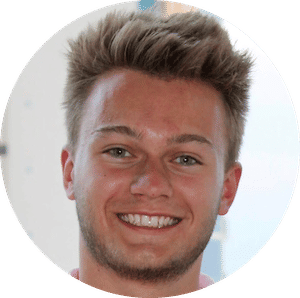 Peyton Powell
Peyton is an huge sports fan and a graduate of the University of Louisville. He has always enjoyed playing, watching, and betting on sports. Born and raised in Kentucky, a state without any professional sports teams, he had to find teams to cheer for away from home. Peyton's favorite teams include the Los Angeles Lakers, Baltimore Ravens, and Boston Red Sox.