Bears' Justin Fields says loss at Packers hurts players more than fans
September 20, 2022
The Chicago Bears sustained a heavy 27-10 defeat in Week 2 against the Green Bay Packers. Shortly after the game, Bears second-year quarterback Justin Fields took the stand and said the defeat dealt a heavier blow to the players than fans.
Although Fields seemed to have zero intentions of calling out fans, his message was taken otherwise. In the postgame press conference, Smith was asked: "Does losing to this team, does it sting more because of this rivalry, and how much Bears fans want to win this game?" He replied to the question that sustaining their first defeat early in the season had "hurts more" to players than fans.
"I mean it hurts more in the locker room than for Bears fans, at the end of the day, they're not putting in any work. I see the guys in the locker room everyday and how much they put in so," he said.
The majority of Bears fans took on Twitter to share their disappointment with the quarterback, with some even pointing out that players may come and go, but fans remain with the franchise, whose last and only Super Bowl win was over 30 years ago in 1985.
Regardless, some defended Fields and argued that oversensitive fans had missed out on the quarterback's main point and that the lives of an athlete are not even comparable to fans.
Slightly bumpy ride for Bears
The Bears might have forfeited their second game this season to the hosting Packers. However, the team's defeat came after a successful triumphant matchup at home over the visiting San Francisco 49ers 19-10.
Fields recorded eight out of 17 passes for 121 yards in the first game but ended up having way lower stats at Lambeau Field, hitting as low as seven for 11 passes attempts for only 70 yards.
The Bears' offensive play was far from stellar. Despite a successful opening drive and a dominating finish in the first quarter, Chicago was having a hard time catching up with the Packers. Veteran QB Aaron Rodgers made 19 of 25 passes for 234 yards and was supported well by Green Bay's recovering wide receivers. The hosting team also displayed a strong backline formation along with its running backs.
In the second quarter, the Packers registered 21 points, while the Bears made zero. In the remaining quarters, first-year head coach Matt Eberflus and his men were unable to take over the game from the hosting team, with only three points added in the third, and went scoreless in the fourth quarter.
For the newly-hired coach, the defeat was a disappointing one this season. Regardless, Eberflus added the Bears would just walk it off and carry on preparations ahead of playing the Houston Texans on September 25.
"Obviously a disappointing loss for us. There were obviously some bad things in there that we have to clean up and some good things that we have to take forward with us," he said.
"As I talked to the players in the locker room, we still have a 24-hour rule, and when this happens and you have adversity, it stings, and it hurts. You have to soak that in because it is the same thing with a victory. You can only hold onto that for so long and then you have to let it go. The guys understand that and we will get back to work tomorrow."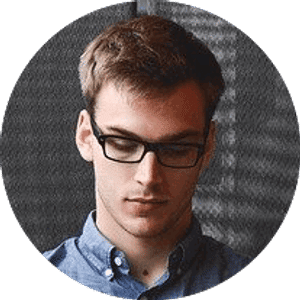 Jake Williams
Jake Williams is a sports gambling expert. He's been writing in the sports betting and DFS industry for over a decade. He specializes in MLB and NBA, along with College Basketball and College Football.