Baylor vs Texas Tech Betting Prediction 2/16/22
February 15, 2022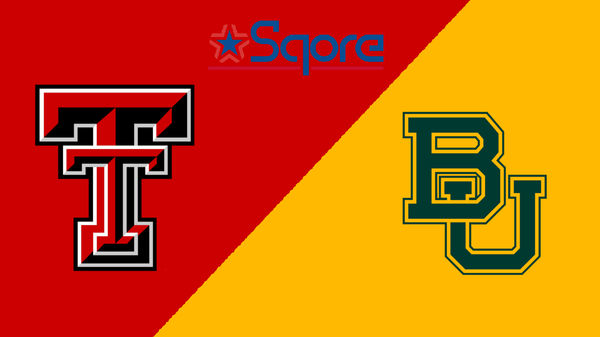 Texas Tech is looking for a season sweep of Baylor as they welcome the Bears to Lubbock for a Big 12 showdown. The Red Raiders are a perfect 15-0 at home this season and are trying to keep some positive momentum going after some frustrating road losses over the past month. The Bears are simply trying to stay healthy and build off an important home win over Texas over the weekend.
Baylor vs. Texas Tech Betting Pick
This game will be played at United Supermarkets Arena at 9 p.m. Eastern on Wednesday, February 16, 2022.
Why bet on the Red Raiders:
✅ With Jonathan Tchamwa Tchatchoua sidelined for the rest of the season, Matthew Mayer will be needed to pick up some of that slack both on offense and on the glass. Mayer scored just seven points in 3 of 10 shooting in the first meeting this year with Texas Tech. He found his stroke following that game for a bit, but Mayer has been held to single digits in four of his last six games, including being held scoreless by Kansas State. He's also shooting less than 40 percent from the field in Big 12 games this year.
✅ Bryson Williams scored 13 points against Baylor in the first matchup, but in the nine games since that game, he's scored at least 13 points six times. He's been highly efficient from all areas of the court, shooting 52.2 percent overall in Big 12 play and 47.2 percent from behind the arc in conference games. He also has the size to take advantage of the injury to Tchamwa Tchatchoua and help increase the Red Raiders' dominance of the paint against the Bears.
✅ The strength of Baylor's defense is protecting the 3-point line, limiting teams to just 29 percent shooting from behind the arc in conference play. However, Texas Tech shoots just 27 percent from 3-point range and 53.2 percent from inside the arc, while Baylor is allowing 52.4 percent shooting from 2-point range. The Red Raiders ended up outscoring the Bears 36-22 inside the paint in the first meeting this year. 
✅ The Red Raiders thrive on being able to convert takeaways into points and are forcing more than 15.5 turnovers per game in Big 12 action. Baylor averages more than 14 turnovers per game in league play, and Texas Tech took advantage of that for 19 points off 14 turnovers in the first meeting. The Red Raiders have scored at least 16 points off turnovers in 10 of their last 13 games, including 26 against TCU in their last game.
✅ Texas Tech has won more than two-thirds of the matchups with Baylor in Lubbock all-time. The Red Raiders are trying to sweep the Bears for the first time since 2004 and it would be the first time they have won consecutive games against Baylor since winning twice in a span of 10 months in Lubbock. 
Baylor's depth has shined in the past few weeks to keep the Bears near the top of the Big 12 with a 21-4 overall record and a 9-3 record in Big 12 action. The Bears are dealing with some injuries to important players, but they were able to come together to see off a hot Texas team over the weekend. The challenge is upped a bit on the road at Texas Tech, which delivered one of Baylor's two losses at home this season. The Bears defense really took a step in the right direction over the last two games, holding both Kansas State and Texas to under 40 percent shooting, but it was limiting the Longhorns to 32.8 percent that was vital to the confidence. After that performance, Baylor is allowing teams to 44.4 percent shooting in conference play, but it is limiting opponents to just 29 percent shooting from behind the arc. The offense is slightly better at 45.6 percent shooting overall and 35 percent from behind the arc after shooting at least 46 percent from the field in five of the last six games. 
Where the injuries are going to affect Baylor is on the glass with leading rebounder Jonathan Tchamwa Tchatchoua out for the season with a knee injury. The junior was averaging about eight points per game, but he was also averaging seven rebounds per contest coming off the bench for the Bears. Baylor does have four other players averaging at least five rebounds per game, but the most important one is Kendall Brown, who now leads the team with 6.2 rebounds per game in conference play. Offense is also important with Baylor unsure of the status of leading scorer LJ Cryer, who has missed the last five games due to injury. He averages 14.3 points per game and shooting 48 percent from 3-point range, which would certainly help Baylor at this point. In Cryer's absence, Adam Flagler has stepped up and is now averaging 15 points per game in conference play after dropping 20 against Texas. James Akinjo added 15 points against the Longhorns to maintain his 14 points per game average, but just as important is his 15 combined assists over the past two games to raise his average to nearly five helpers per game against Big 12 opponents. 
Texas Tech is clearly the most comfortable this season at home with 15 of its 19 wins coming in the friendly confines of United Supermarkets Arena. The Red Raiders have had some puzzling losses on the road, but then again they went to Baylor and beat the Bears when they were No. 1 in the country then took then-No. 5 Kansas to double overtime. At 19-6 overall and 8-4 in the Big 12, the potential is there for Texas Tech as it tries to find some momentum heading into the home stretch of the season. As one would expect, the Red Raiders' strength is on defense while limiting Big 12 foes to 39 percent shooting and 32.6 percent 3-point shooting this season. However, Texas Tech also relies heavily on its frontcourt to score with a 45 percent overall shooting percentage that includes 27.3 percent shooting from behind the arc. Even with the focus on interior scoring, the Red Raiders are basically even in rebounding, finding extra possessions by forcing more than 15.5 turnovers per game from the opposition. Texas Tech has forced at least 13 turnovers in 15 of its last 16 games, including 10 games with at least 15 takeaways in that stretch.
The Red Raiders are so bad at 3-point shooting that just one player is shooting better than 29 percent from behind the arc in conference action, regardless of the number of attempts. That would be Bryson Williams, who is making 47 percent of his 3-point attempts and leading the team with nearly 16 points per game in conference play. Kevin Obanor is the only other player averaging at least 10 points per game and is shooting nearly 50 percent from the floor despite shooting 25 percent from behind the arc on a team-high 44 attempts. Obanor is tied with Adonis Arms for the team lead in conference play with 4.8 rebounds per game as two of the four players averaging at least four rebounds per game. Williams is part of that group with 4.5 rebounds per game along with Kevin McCullar, who is averaging 8.9 points and 4.6 rebounds per game and also leads the team with nearly three assists per game. Terrence Shannon Jr. is coming off a 20-point effort in his last game and now averages 9.5 points per game while Davion Warren is averaging 9.2 points per game.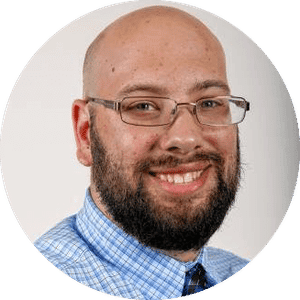 Josh Walfish
Josh Walfish is an award-winning journalist who has covered college sports for the past decade. He most-recently was chronicling the UMass Minutemen and now works as a freelancer writer and editor based out of Chicago.