Baylor vs Texas Betting Prediction 2/28/22
February 27, 2022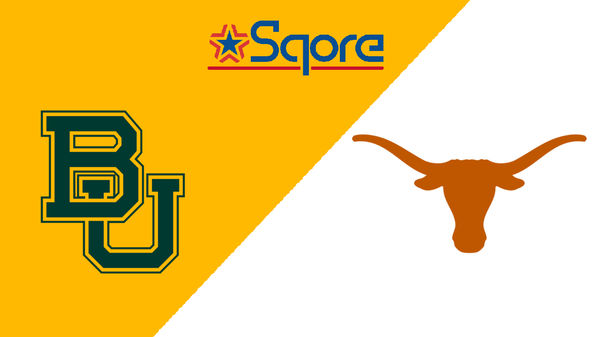 Texas is looking to exact some revenge on Baylor when the two teams meet in Austin. The Longhorns are likely going to finish as the fourth seed in the Big 12, but is trying to add to their NCAA Tournament resume with another home win over a ranked foe. The Bears are still trying to chase the Big 12 crown with two games remaining as they sit just one loss behind Kansas for the conference title despite the injuries.
Baylor vs. Texas Betting Pick
This game will be played at the Erwin Center at 9 p.m. Eastern on Monday, February 28, 2022.
Why bet on the Longhorns:
✅ Kendall Brown scored 10 points for the Bears in their win over Texas a few weeks ago, but he's been struggling offensively since that performance. He's played at least 25 minutes in each of the next four games, but has been held to single digits three times. With the Bears shorthanded, Baylor needs its freshmen big men like Brown to step up and help against an aggressive Texas team that likes to attack the paint and has depth on the interior.
✅ Andrew Jones scored 11 points against Baylor in Waco during the first meeting of the season and was the only Texas player to finish in double figures. He followed up that performance with three consecutive 20-point outputs in a variety of different manners. He is the Longhorns' only decent 3-point shooting threat, but he also has proven to be very effective at attacking the rim off the dribble. He also can be a sneaky rebounder with seven boards at Iowa State then again at Oklahoma.
✅ Baylor has allowed at least 10 second-chance points five times in the past seven games, including three times allowing more than 20 second-chance points. Texas scored 15 second-chance points in the first meeting and each of the last four ranked opponents Baylor has face has recorded at least 15 second-chance points. The Bears gave up 15 offensive rebounds to the Longhorns in the first matchup, and have allowed teams to grab roughly 11 offensive rebounds per game in league play.
✅ Texas' depth was already an asset over Baylor with the Longhorns' bench outscoring the Bears' reserves 27-13 in the first meeting this season. That has only been re-enforced with Baylor losing a pair of key contributors due to injuries and now having a shorter rotation.  Texas has nine players averaging at least 10 minutes per game this season that will suit up for the game while Baylor has just seven healthy players who have played in at least 10 Big 12 games this season.
✅ Baylor may have victories in 11 of the last 12 meetings with Texas, but the Longhorns have three ranked home wins this season. Five of Texas' eight wins since Baylor snapped its 24-game losing streak in 2009 have come at home as well. 
The injuries are starting to mount for Baylor, but that hasn't slowed down the Bears yet as they try to catch Kansas for the regular-season title. Baylor is not the dominant force it was last season, but it still holds a 24-5 record, including a 12-4 mark in the Big 12. The Bears have won three straight since losing at Texas Tech, but the bigger concern for this road matchup is who will be available for Baylor. Jonathan Tchamwa Tchatchoua is definitely out for the season, but L.J. Cryer is still questionable after missing the past three games due to injury.
The Bears offense is not built to shoot a lot of 3-pointers, which is why it is making roughly a third of its attempts, which isn't terrible, but Baylor is shooting 45 percent from the field in Big 12 games. However, since Tchamwa Tchatchoua went down, the Bears have lost the rebounding battle three times in four games, proving how valuable their leading rebounder was for them. The Bears have locked down the 3-point line, allowing conference opponents to shoot just 28.4 percent from behind the arc. Yet foes are still shooting 43.5 percent from the field, which proves how vulnerable Baylor has been inside.
With Cryer missing most of the last month with injury, Adam Flagler is Baylor's leading scorer in conference play at nearly 16 points per game. He is shooting nearly 41 percent from behind the arc  and 46.6 percent from the floor, far exceeding James Akinjo's 13.4 points per game on 36.7 percent shooting. Akinjo and Flagler are really Baylor's only two solid backcourt options with the rest of the Bears' rotation featuring players more comfortable in the paint. Matthew Mayer is averaging 10 points and 5.4 rebounds per game, one of four healthy Bears averaging at least five board per game. Kendall Brown, Jeremy Sochan and Flo Thamba are the other three players on that list, and they combine to average 22 points per game for the Bears.
Texas was going to be defined this season by how it closed out the year with eight of its final 11 games coming against ranked opponents. The Longhorns have split those first six ranked matchups with games against Baylor and Kansas looming to close out the regular season. At 21-8 overall and 10-6 in the Big 12, the question isn't whether or not the Longhorns will make the NCAA Tournament but how high they can push their seeding. All three of Texas' ranked wins during this stretch have come at home, and Baylor has to visit Austin in this matchup.
The Texas offense improved slightly the past two weeks when it just had to face one ranked foe, but it still struggled against Texas Tech. Overall, the Longhorns are shooting just 42.5 percent from the field in Big 12 action and making slightly more than 31 percent of its 3-point attempts. The defense is forcing 13.5 turnovers per game and limiting opponents to just 32 percent 3-point shooting, but teams are still making nearly 44 percent of their shots against Texas. The battle in the paint is key for the Longhorns, who have won the last 13 times they haven't been outscored in the paint and lost the last three times it was outscored in the paint while being outscored in the paint in their last six losses.
One reason the Longhorns offense has struggled is the lack of a dominant scorer to lead the team. Marcus Carr leads Texas with 13.6 points per conference game, one of three players averaging double figures, but he is shooting just 40 percent from the field. Timmy Allen is averaging 13 points per game in conference play with Andrew Jones rounding out the trio with 12.7 points per game. Jones at least is shooting 36.5 percent from behind the arc, by far the best shooting percentage for anyone with at least two 3-point attempts per game. Allen also leads the charge on the glass with 6.6 rebounds per game, barely outpacing Christian Bishop, who averages more rebounds (6.5) per game than points (6.3) while also blocking more than a shot per game on average.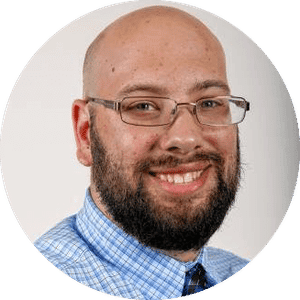 Josh Walfish
Josh Walfish is an award-winning journalist who has covered college sports for the past decade. He most-recently was chronicling the UMass Minutemen and now works as a freelancer writer and editor based out of Chicago.