Avalanche signs goaltender Alexandar Georgiev to three-year contract
July 11, 2022
The Colorado Avalanche announced Sunday that the team signed goaltender Alexandar Georgiev to a three-year contract. The News came three days after he was acquired from the New York Rangers on Thursday.
According to ESPN sources, the deal is worth $10.2 million in total, which includes a $3.4 million average annual value.
"He was excited, and he said that. Obviously, when he was a starter he played really well and he wanted a bigger opportunity, and he's got that opportunity and he's looking forward to the challenge," Avalanche general manager Joe Sakic said.
"What I like about it is he played in a big market. He was in New York so he can deal with a lot of that stuff. We're excited about him."
Moving to Colorado
Georgiev debuted with the Rangers in 2017. The club had him under a three-year entry-level contract, but he would only make his debut the following year.
February 22, 2018, marked the first NHL game for the Bulgarian-born Russian as the franchise played the Montreal Canadiens. The Rangers conceded a 3-1 defeat despite the goaltender making 38 saves that day.
On March 3, the Rangers claimed a 3-2 win over the Edmonton Oilers. It was Georgiev's first NHL win, in which he managed to stop 35 shots.
The 26-year-old left the Rangers after appearing in 129 games and recording a .908 save percentage. The Rangers released him to Colorado on July 7 for third-round and fifth-round picks in the 2022 NHL Draft and a single third-rounder for the 2023 draft.
"We expect something to be done [with a contract] here at some point, before free agency starts, for sure, but hopefully in the next couple of days. Good dialogue," Sakic added.
Replacing Darcy Kuemper
Having Georgiev on board means that the club had no intentions of re-signing Canadian goaltender Darcy Kuemper, who will soon enter free agency. The decision confuses many, considering Kuemper helped the franchise earn its first Stanley Cup title since 2001. The 32-year-old has played 57 regular games and posted a .921 save percentage for the team.
Sakic explained that the team was facing a concerning cap situation. He said it was difficult for them to release Kuemper.
"It was hard. Obviously, everybody knows we're in a cap situation, and to be able to make a trade to get someone a little bit younger and he'll be a little bit cheaper, so it'll help our cap situation. It was hard. It was hard to phone Darcy and tell him we're moving on. I mean, he helped us win a Stanley Cup. Usually you don't really want to move on from those guys," Sakic explained.
"[He's a] tremendous person, tremendous teammate, did a heck of a job for us all year. I didn't want to make the call but obviously you do what you think is right for the team. It was hard and I know it was probably difficult for him, but he's going to do great wherever he goes. I'm sure there's a bunch of teams that will try to sign him."
Despite the cap problem, Sakic said the Avs were optimistic Georgiev could help the team in their Stanley Cup campaign next year. The Avalanche had recently acquired Czech goalie Pavel Francouz, who was signed earlier this year on March 12.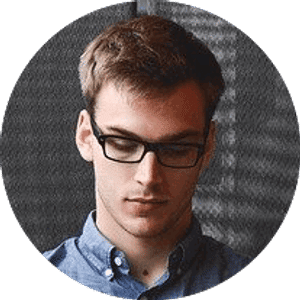 Jake Williams
Jake Williams is a sports gambling expert. He's been writing in the sports betting and DFS industry for over a decade. He specializes in MLB and NBA, along with College Basketball and College Football.