Avalanche signs forward Artturi Lehkonen to a five-year, $22 million contract
July 14, 2022
The championship-winning Colorado Avalanche is in the middle of a player re-signing spree. The Avs announced Wednesday that they signed Finnish forward Artturi Lehkonen to a five-year, $22 million contract. According to Sportsnet's Elliotte Friedman, the contract carries a $4.5 million annual cap hit.
Lehkonen's contract extension came a week after the club released veteran goaltender Darcy Kuemper to the Washington Capitals to clear up some financial spaces for goaltender Alexandar Georgiev.
Lehkonen's career in NHL
Lehkonen made his NHL debut with the Montreal Canadiens in 2016. The club signed him to a three-year entry-level contract, but he played for the team for six seasons until his departure to Colorado this year.
In his rookie year with the Canadiens, Lehkonen appeared in 73 games and made 28 points, 18 of which were goals, while the remaining 10 were assists.
In the following year, he faced a slight slump but bounced back in the 2018-2019 season, recording a career-high 82 games, 20 assists, and 31 total points. His feat resulted in the Canadiens extending his contract until 2021, making it worth $4.8 million.
In the 2020-2021 season, Lehkonen's performance declined slightly, but the franchise decided to keep him for another year before trading him to the Avalanche for defenseman Justin Barron and a single second-rounder for the 2024 NHL Draft.
Despite playing only 16 regular season games, the 27-year-old helped Colorado to its first Stanley Cup title since 2001. He appeared in 20 playoff games, hitting 14 points, eight of which were goals, while the remaining six were assists.
"Artturi was a great fit to our team last season and obviously played an essential role in our championship run," said Avalanche General Manager Chris MacFarland.
"He is incredibly versatile, can play anywhere up and down the lineup. He has a non-stop motor and never takes a shift off. He's really smart, highly competitive, knows his role no matter what is asked of him. Getting length and term for a player of his quality was a top offseason priority and we're thrilled to have him for the next five years."
Keeping title-winning pieces
Earlier, the Avalanched also signed Valeri Nichushkin a contract extension. Unlike the Finnish professional, Nichushkin inked an eight-year deal worth $49 million, an upgrade from his initial one-year, $850k contract.
In the 2021-2022 season, Nichushkin appeared in 62 regular games and managed 25 goals and 27 assists. Avalanche president of hockey operations Joe Sakic said keeping the 27-year-old on the team "was a top priority".
"Signing Val to a long-term deal was a top priority for us this offseason, as he would have been one of the most sought-after forwards on the open market. Val is a big, strong, fast, tenacious winger who is relentless on the puck," Sakic said.
"He can play on the first line with our top guys. You can move him up and down the lineup. He plays power play, penalty kill, any situation you need him to. He works hard off the ice as well in the gym and is a humble person and great teammate. He is such an important player in our lineup and a huge reason why we won the Stanley Cup."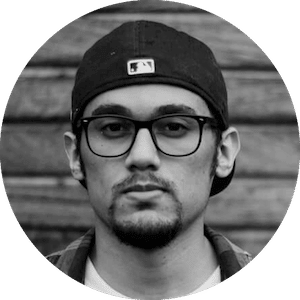 Gus Anderson
Gus Anderson is a gambling wizard. As a kid he dreamt about becoming a Tennis, Hockey and Golf professional but ended up as a gambling professional with focus on both sports & casino.