Auburn head coach Bruce Pearl criticizes former Gonzaga Chet Holmgren
June 23, 2022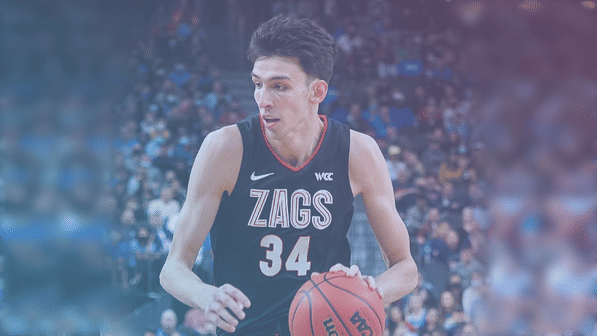 Auburn Tigers head coach Bruce Pearl sang high praise for two of his men who made it into this year's NBA Draft—duo forward Jabari Smith and Walker Kessler. However, he took a jab at Gonzaga Bulldogs center Chet Holmgren.
During the McElroy and Cubelic in the Morning radio show, Pearl said that Holmgren was "intriguing". He then said the star 7-foot-0 center's body "scares" him.
Pearl's comments on Holmgren
Holmgren only had a single-year stint with the Bulldogs after signing with the program in 2021. Despite a short-lived career at Gonzaga, he claimed 11 awards, almost half of which were made this year, prior to his entry into this year's NBA Draft.
He averaged 14.1 points, 9.9 rebounds, and 1.9 assists with the Bulldogs. Foregoing his college eligibility led him to the draft, competing with the likes of Smith and Kessler.
"The NBA stands for No Boys Allowed. And that body scares me. It just does," Pearl told former NFL quarterback turned football commentator, Greg McElroy.
"He goes knee-to-knee with the wrong guy, and he could get broken in half. Therefore at the very top of the draft, I think I got to go with what I know not what could potentially could maybe someday be."
The veteran coach compared Holmgren to former NBA player Shawn Bradley, who was picked No. 2 overall in the 1993 NBA Draft by the Philadelphia 76ers. Both stood tall as 7-footer players.
"Chet's intriguing, but so was Shawn Bradley," Pearl likely referred to Bradley's failure of making a single NBA All-Star team appearance.
Nevertheless, Bradley was a top block star in Philadelphia and a seven-time top five position in blocked shots. He led in blocked shots in the 2000-2001 season.
Pearl praises Smith, Kessler
On the other hand, Pearl praised Smith and Kessler. After his comments about Holmgren, sports analyst Cole Cubelic asked Pearl about his thoughts on Smith.
"I don't think there's a concern there," he answered. "I think the question speaks to, I think, the No. 1 reason why you take him No. 1. Absolutely the jump shot is the best from any man his size in the last 10 years in college basketball — all the way to KD (Kevin Durant) maybe. That's pure and that translates. That's productivity right away.
"The second thing is he can guard one through five because he does compete defensively. The No. 1 reason is the kid doesn't lose. That's No. 1. He doesn't lose."
The three-time SEC Coach of the Year then went on to compare Kessler with the Boston Celtics' Al Horford.
"I think he's going to be a dominating 3-point shooter at the next level. Al Horford never made a three at Florida, never made a three at Florida, and he's one of the better stretch fives in the NBA at his age," Pearl added.
"Walker is ahead of him. He could be like one of the Lopez twins — a factor at the rim and a factor at the 3-point line."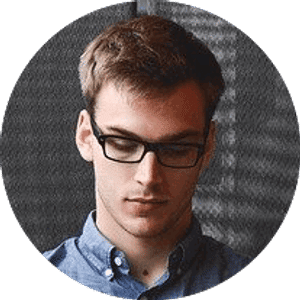 Jake Williams
Jake Williams is a sports gambling expert. He's been writing in the sports betting and DFS industry for over a decade. He specializes in MLB and NBA, along with College Basketball and College Football.