Arkansas vs. Gonzaga March Madness Betting Prediction 3/24/22
March 23, 2022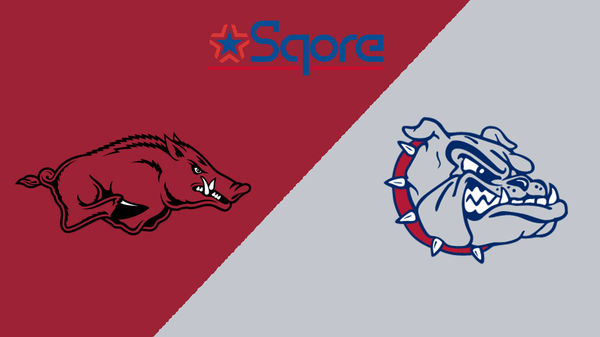 Arkansas survived a pair of tough games in the first two rounds to get its chance at the biggest dog in the NCAA Tournament. Gonzaga was tested by Memphis in the last round, but the Bulldogs are back where everyone expected them to be in the Sweet 16 having now won 21 of their last 22 games. These are two teams that don't mind the physical play, so it should be another tight matchup befitting a second-weekend game.
Arkansas vs. Gonzaga Betting Pick
This game will be played at the Chase Center at 7 p.m. Eastern on Thursday, March 24, 2022.
Why bet on the Razorbacks:
✅ Jaylin Williams lost his offense briefly in the SEC Tournament, but it returned in a big way in the first two rounds of the NCAA Tournament. He had 13 points and 10 boards in the win over Vermont then scored 10 points with 15 rebounds against New Mexico State. That version of Williams is going to be the exact tenacity Arkansas needs against a strong Gonzaga frontcourt.
✅ Chet Holmgren is an immense talent, but that hasn't always been on display over the last month. The Gonzaga freshman hasn't necessarily hit a wall, but he's been held to single-digit points in three of the last five games. He's making an impact on defense and on the glass, but his offensive production has slacked a but in the past month.
✅ Arkansas has held 16 of its last 20 opponents to less than 32 percent or worse shooting from behind the arc, including 13 that shot worse than 30 percent. Two of the Razorbacks' three losses in that stretch came when opponents shot better than 32 percent from long range. 
✅ The Gonzaga defense has been stellar, but there have been some cracks starting to form in the Bulldogs defenses. Only 11 teams in 31 games have shot better than 40 percent from the floor against Gonzaga this season, but five of those contests have come in the last seven games. 
✅ Gonzaga is 3-0 all-time against No. 4 seeds and have won both games against SEC schools in the NCAA Tournament. Arkansas has never beaten a No. 1 seed in the NCAA Tournament since the committee began seeding teams.
The way Arkansas finished the regular season, it only made sense that the Razorbacks would be in the Sweet 16. They certainly had to fight their way there with scares from both Vermont and New Mexico State, but now a giant challenge sits in front of them. Historically, Arkansas has struggled with teams seeded higher than it, losing every game against a higher seed since 1996 when it went to the Sweet 16 as a No. 12 seed and is 1-8 against top-seven seeds since that 1996 tournament.
Arkansas' season could have been washed away after losing its first three SEC contests, but the Razorbacks rebounded to go 13-2 the rest of the way in the regular season. They averaged 74.5 points per game in SEC play, but shot just 42 percent from the field and 32 percent from behind the arc. However, Arkansas did shut down opponents in limiting them to 39.7 percent shooting and just 30 percent from 3-point range. It helped offset the rebounding margin, which was within half a rebound per game.
JD Notae is the Razorbacks' leading scorer at 18.4 points per game this season, but he's shooting just 30 percent from long range and 40 percent from the field. Stanley Umude is shooting 46 percent from the floor and 37.5 percent from behind the 3-point arc in averaging 12 points per game, which includes his team-high 21 against Vermont. Jaylin Williams averages nearly a double-double for Arkansas with 10.5 points and 9.8 rebounds per game, but the wild card is Au'Diese Toney, who averages just 10.7 points per game, but is shooting 53 percent from the field when he does elect to be aggressive offensively.
It isn't a surprise that Gonzaga is back in the Sweet 16 for the seventh straight year, especially as the top overall seed. This is the fifth time the Bulldogs have earned a No. 1 seed, and they have advanced to the Sweet 16 in three of those four tournaments. They've actually played in the Elite Eight in three of those tournaments, including a pair of runs to the national championship game. The only challenge has been top-seeded teams as 14 of Gonzaga's 23 NCAA Tournament losses have come against teams seeded on one of the the top-three lines.
This year's team has been pretty dominant and is especially relentless on the offensive end of the floor, averaging more than 87 points per game. Gonzaga is shooting 52.6 percent from the floor as a team this season, including better than 37 percent from behind the arc. The Bulldogs have made at least half of their shots five times in the past six games and have eclipsed 80 points seven times in the last eight matchups. That cannot overshadow the defense, though, which is allowing just 38 percent shooting from the floor, including a nine-game stretch earlier this year in which every team was limited under 40 percent shooting.
All of the attention falls in the middle of the paint, and rightfully so, with Chet Holmgren and Drew Timme anchoring Gonzaga. Timme leads the team with 18.2 points per game, edging out Holmgren's 14.2 points per contest, but the freshman is grabbing 9.8 rebounds per game compared to just 6.7 per contest from Timme. With so much focus on the interior, it opens up space for Rasir Bolton, Andrew Nembhard and Julian Strawther to operate on the perimeter. All three average at least 11 points per game and are shooting at least 37 percent from 3-point range.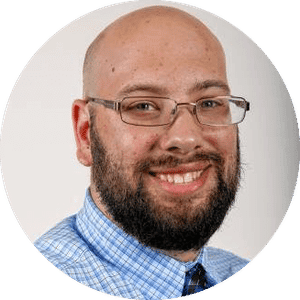 Josh Walfish
Josh Walfish is an award-winning journalist who has covered college sports for the past decade. He most-recently was chronicling the UMass Minutemen and now works as a freelancer writer and editor based out of Chicago.