Arkansas' dominant performance outshines Missouri in 76-57 victory
February 16, 2022
In less than two months, Arkansas dominated Missouri with a 76-57 victory for the second time. The win marked the 20th of the season for the Razorbacks and improved their record to 9-4 in the SEC. After the game was tied at 4-4, Arkansas went on a 15-0 run to take control of the match. The impressive performance was led by Jaylin Williams, JD Notae, and Stanley Umude. Stanley Umude led the way for Arkansas with 23 points. The team made 11 of 21 shots from beyond the arc. Six of them came from Umude. Moreover, Williams chipped in with 13 points while Notae scored 17 points. The versatile forward can also score inside and out. Umude is also known for his ability to handle the ball and shoot it from long range. "He's a really tough cover, because he can shoot the ball and he can also score inside," Arkansas coach Eric Musselman praised Umude. "Then when you add that he's really stroking the ball with a high percentage from 3, and he opens dribble drive angles for other players." Musselman also noted that his team could bounce back and prepare to have a showdown with Kentucky on Saturday.
Arkansas' clinical performance
The Razorbacks started the game on a 19-4 run and led by as many as 19 points in the first half. They maintained their impeccable shooting percentage from the field, 49.1 percent, and they held Missouri to a mere 36.8 percent shooting. As for beyond the arc, Arkansas had a superb 52.4 percent shooting and held Missouri to only 29.4 percent. Aside from Williams, Notae, and Umude, two other Arkansas players also got double-digit scores against Missouri. The addition is Devonte Davis with 11 points and Trey Wade with his double-double 12 points and 11 rebounds. During the postgame interview, Musselman lauded the performance of Trey Wade. The coach noted that Wade has been a vital part of the team's success this season, and he added that he was able to contribute through his intangibles. Following Wade, Williams also had 11 rebounds as another Arkansas player with a double-double. Coach Musselman also praised Wade in the interview. "We went to him (Wade) a little more early in the game in the post than we have of late. Thought he did a great job of finding cutters with his four assists," the coach said. He then continued, "Again, phenomenal — 13 (points) and 11 (rebounds) out of that center spot is really good and I thought he did a really good job guarding (Missouri forward Trevon) Brazile and not giving up a three to Brazile and contesting all three of his shots from three." According to Umude, the team's chemistry is starting to click, and it can be difficult to beat when it's on point. "We're real tough to beat when we're clicking like that," he said. "When we're trusting each other and moving the ball like that, we're going to be hard to beat." The Razorbacks' hot shooting continued in the second half, as they maintained their double-digit lead over the Tigers. Missouri coach Cuonzo Martin had to hand it to Arkansas for playing a challenging game. "Tough one from start to finish," he said.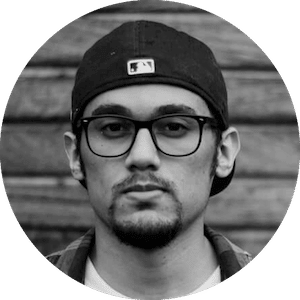 Gus Anderson
Gus Anderson is a gambling wizard. As a kid he dreamt about becoming a Tennis, Hockey and Golf professional but ended up as a gambling professional with focus on both sports & casino.