Arizona vs USC Betting Prediction 3/1/22
February 28, 2022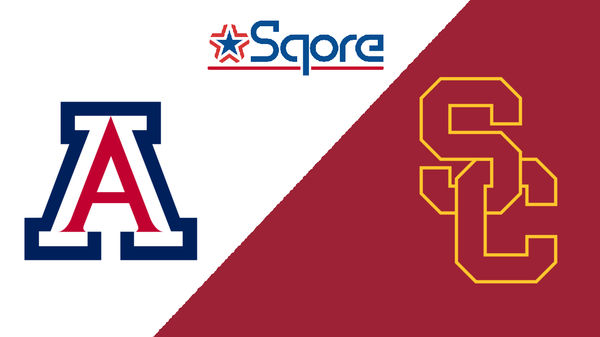 Arizona can seal its first regular-season Pac-12 title in four seasons with a win against USC in Los Angeles. The Trojans are just two back in the loss column and have won six straight games since the first meeting with the Wildcats. Arizona suffered a surprise defeat in its last game that snapped its nine-game winning streak.
Arizona vs. USC Betting Pick
This game will be played at the Galen Center at 11 p.m. Eastern on Tuesday, March 1, 2022.
Why bet on the Wildcats:
✅ Kerr Kriisa had one of his few poor distribution games this year in the first meeting with USC, but he made up for it with his scoring. He dropped 13 points on 4 of 7 shooting in the win over the Trojans, and he's hit double digits points just once since that matchup. Kriisa also had five rebounds in that victory, which was the second most he had this season before grabbing 10 against Utah. 
✅ Chevez Goodwin has struggled over the last three games for the Trojans after a strong stretch of performances in late January into mid-February. He's scored 14 combined points in the past three games and grabbed just 12 rebounds, well short of his averages during conference play. He's made just a third of his shots in that span and has found himself in foul trouble more often than not as well.
✅ Arizona had shot better than 49 percent from the floor in six straight games before the loss at Colorado. In five of those contests, the Wildcats made at least 50 percent of their shots, further cementing their dominance over the weaker teams in the Pac-12. Arizona also made at least 40 percent of its 3-pointers in four of those contests, proving it could shoot from all over the floor.
✅ USC proved to have little resistance to Arizona attacking the rim in the first meeting, getting outscored 42-28 in the paint. The Wildcats also only had to attempt 10 3-pointers in the game, the fewest Arizona has attempted all season with the next closest total being 17. The Trojans also allowed 14 offensive rebounds for 11 second-chance points while their 19 offensive rebounds translated to just eight points.
✅ Arizona has won three of its last five trips to USC with one of those losses being a four-overtime thriller in 2016. The Wildcats have won eight of the last 13 meetings with the Trojans overall, including the win last month in Tucson.
Prior to losing at Colorado over the weekend, Arizona was on a tear and dominating the Pac-12 on a nine-game winning streak. The Wildcats had just one game decided by less than nine points in that stretch and they looked every bit the team that is 25-3 overall and 15-2 in league play. Arizona could clinch its first league title in four years with a win over USC, or if it wins its final two games against Stanford and California at home. 
The Pac-12 has been no match for Arizona much of the season as the Wildcats are seemingly toying with the conference at times. They are shooting nearly 49 percent from the field in league play while limiting opponents to just 37.8 percent from the floor. Arizona has kept nine teams below 40 percent shooting in 2022 while it has made at least half of its shots nine times in conference action. The Wildcats also hold a sizable advantage on the glass over Pac-12 foes and are blocking more than five shots per game in league contests.
Everything for the Wildcats centers around Bennedict Mathurin, who has come into his own during his sophomore campaign. The guard is averaging 17 points and five rebounds per game while shooting 45 percent from the field and 38 percent from behind the arc. He is aided by a pair of large forwards who are dominant forces on both ends of the floor for Arizona. Azuolas Tubelis is averaging 15.3 points and 6.6 rebounds per game while Christian Koloko is averaging 11 points and 7.5 rebounds per contest. Koloko is also averaging nearly three blocks per game as a rim protector while both he and Tubelis are shooting better than 52 percent from the floor. Kerr Kriisa is a solid scoring option as well with his nearly 36 percent 3-point shooting, but the point guard is more of a distributor, averaging almost five assists per game.
There was only one way for USC's final two games to be any harder and that is if it had to travel to both Arizona and UCLA in the final week. Instead, the Trojans get to host the Wildcats before making the crosstown trek to the Bruins on Saturday. USC has won six straight since losing to Arizona last month and sit at a comfortable 25-4 overall and 14-4 in Pac-12 play, but it hasn't been that easy. The Trojans' last three games have all been decided by three points or fewer including needing double overtime to slip past woeful Oregon State.
USC doesn't have the same offensive firepower as the other Pac-12 contenders, averaging just 72.4 points per game and shooting just 44 percent from the field. The Trojans are limiting teams to less than 40 percent shooting overall, but Pac-12 foes are shooting 38.6 percent from behind the arc, well above USC's 3-point defense for the season. One reason for this might be USC's size advantage inside with a seven-rebound edge on average in Pac-12 games and also averaging 4.6 blocked shots per game.
That edge on the interior is increasingly obvious when seeing that three of USC's top-four scorers also average at least six rebounds per game. Isaiah Mobley leads the Trojans with 14.4 points and 7.6 rebounds per game, but he also is the team leader with 3.5 assists per contest in league play. Drew Peterson is a 6-foot-9 guard averaging 14 points and seven rebounds per game while Chevez Goodwin averages 10.3 points and 6.4 rebounds per contest. The lone exception is Boogie Ellis, who averages 12.6 points per game and is shooting almost 39 percent from long range. Only Peterson at 48.4 percent has averaged at least three 3-point attempts per game and has a better 3-point shooting percentage.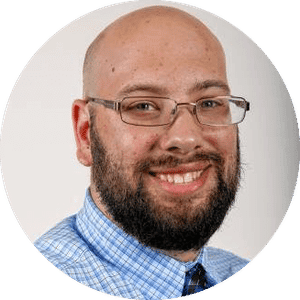 Josh Walfish
Josh Walfish is an award-winning journalist who has covered college sports for the past decade. He most-recently was chronicling the UMass Minutemen and now works as a freelancer writer and editor based out of Chicago.