Arizona vs UCLA Betting Prediction 1/25/22
January 25, 2022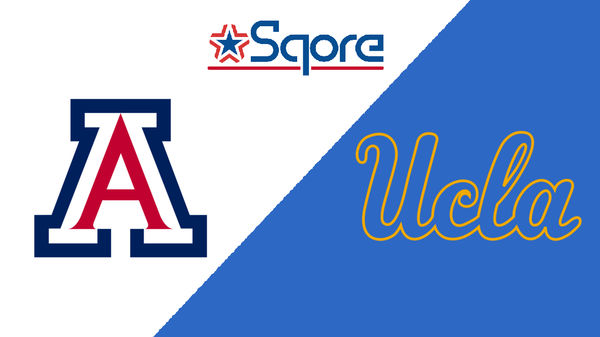 Just two weeks separate the matchups between the top-two teams in the Pac-12 this season, No. 3 Arizona and No. 7 UCLA. This first meeting is in Los Angeles with the Bruins searching for their first victory over a ranked opponent since the second game of the season against Villanova. Meanwhile, the Wildcats head to Pauley Pavilion with a perfect conference record and a five-game winning streak since suffering their only loss of the season around Christmas time. 
Arizona vs. UCLA Betting Pick
This game will be played at Pauley Pavilion at 11 p.m. Eastern on Tuesday, January 25, 2022.
Why bet on the Wildcats:
✅ Christian Koloko is a matchup nightmare for teams in his 23.5 minutes per game on the floor, especially a team like UCLA that lacks size on the interior. Arizona's 7-foot-1 center is averaging 13.2 points, 7.2 rebounds and 3.2 blocks per game, and he has only gotten more comfortable as the season has progressed. In his last game, Koloko grabbed a season-high 13 rebounds and scored 19 points for his fifth double-double this season.
✅ Tyger Campbell is in a bit of a rut for UCLA with just nine combined points on 3 of 18 shooting and five assists over his last two games. Campbell is averaging nearly 12 points and more than four assists per contest this season, so his lack of production is an issue. He had just two games with fewer than four assists in the first 12 games of the season, but he now has three straight games with less than four assists. 
✅ Arizona is a rebounding machine with its physical presence in the post from all five positions. The Wildcats are averaging more than 43 rebounds per game and hold an average rebounding advantage of 10 boards per contest this season. Only two teams have managed to outrebound the Wildcats this season, and Arizona is 15-0 when it wins the rebounding battle this season.
✅ UCLA is shooting just 30 percent from behind the arc during conference play after a run of four straight games below 30 percent shooting from behind the arc was snapped last time out. Jules Bernard has a 15-point difference between his 35 percent 3-point shooting on the season and his 20-percent clip in six conference games so far, and leads the team in 3-point attempts in conference play.
✅ The last time Arizona won in Los Angeles was also the last time these two teams both entered the game ranked. That was during the 2016-17 season when the Wildcats won two of the three matchups that year with the Bruins, all of which featured both teams ranked in the top-15 nationally.
Arizona has been one of the most dominant teams in the country this season, and its 16-1 record is only part of the proof. The Wildcats took down Michigan on a neutral court then went to Illinois and beat a team that is currently ranked but wasn't at the time. The only slip-up came at Tennessee, but Arizona responded with a five-game winning streak to stand a perfect 6-0 in the conference. It feels like the Wildcats have just been bullying their opponents, holding them to 36.2 percent shooting, including 31 percent from behind the arc, and just 64.4 points per game. Meanwhile, the offense is scoring close to 90 points per game and is making more than 51 percent from the floor, and that's just in the six conference games so far.
One of the big reasons for Arizona's success is the core group of underclassmen that are leading the way for the Wildcats all over the court. Freshman Bennedict Mathurin leads Arizona with 17.5 points per game, but he's also one of three players averaging at least six rebounds per game from his guard spot. Fellow first-year Azuolas Tubelis is another player averaging more than six rebounds per game, but he's also making 57 percent of his shots and averaging more than 15 points per game. The oldest of the foursome is Christian Koloko, a sophomore who leads the team with 7.2 rebounds per game and also has blocked 55 shots. The unheralded freshman is Kerr Kriisa, who only averages 11.5 points per game but is averaging more than five assists per game to lead the team.
UCLA is one of those Pac-12 team whose schedule was disrupted heavily by COVID-19, so the Bruins have only played 15 games this season. They are 13-2 overall and 5-1 in the league and face a tough week ahead with three games in five days, thankfully all at home. UCLA's schedule at the potential to be a little more difficult, but it has compared well against the top-teams it has faced thus far. It beat Villanova at home in the second game of the season, then lost to Gonzaga in a battle of top-five squads. The Bruins have allowed 70 points just five times this season, but both ranked opponents the Bruins faced faced so far have eclipsed that total. They have also scored fewer than 70 points just four times this season, but two of those games were Pac-12 contests, both of which UCLA did win.
Johnny Juzang keeps the Bruins' offense running with his 18.3 points per game and he also crashes the glass for five rebounds per game as a bigger guard. UCLA has three other players averaging at least 11.5 points per game, but then its fifth leading scorer is averaging less than seven points per game. The discrepancy is a bit worse in Pac-12 play with just five players averaging more than five points per game for the Bruins. Juzang is averaging more than 20 points per game in conference play followed by 11.7 points per game from Tyger Campbell and 11 points per game from Jules Bernard. Jaime Jaquez Jr. was averaging 13 points per game this season but has dropped down to just eight points per game in league action.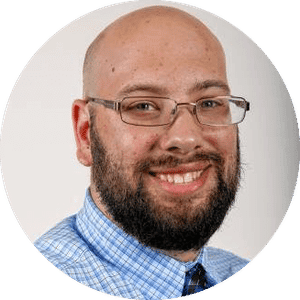 Josh Walfish
Josh Walfish is an award-winning journalist who has covered college sports for the past decade. He most-recently was chronicling the UMass Minutemen and now works as a freelancer writer and editor based out of Chicago.