Arizona claims Pac-12's glory after defeating USC 91-71
March 3, 2022
The return to regular-season championship play for Arizona wasn't much of a celebration. The second-ranked Wildcats handled their businesslike approach to beat the 16th-ranked USC Trojans 91-71 on the road.
Bennedict Mathurin and Kerr Kriisa led the way with 19 and 18 points for Arizona. On top of that, Justin Kier also chipped in 12 points to help the Wildcats bounce back from their loss to Colorado with a dominant performance against the Trojans.
Following their loss to Colorado, the Wildcats took responsibility for their shortcomings. They weren't going to dwell on them, even though they knew they could have played better.
"We know who we are; we took that 'L' to the head," Kier commented on his team's performance at Colorado. "We knew we had to fix some things from that game but we weren't too down on ourselves because we know we could have played better."
Tommy Lloyd, the first-year head coach of Arizona, told his team that championships are expected from a program that has been in this position before.
Lloyd was pleased with how his team responded following the loss to Colorado, especially since it gave them a chance to bounce back and win a championship game.
"Our guys are built for it," the head coach said. "They were excited to play and you saw that look in their eye early. I felt good about practice (Monday). I felt great about shootaround today. I was trying to not get too excited because that doesn't always translate to a win. This time, the guys brought us home."
Arizona's dominance
The game between USC and Arizona was moved from January 2 due to the concerns of the COVID-19 USC's program. Despite the postponement, Arizona dominated from the start, leading by as many as 20 points in the first half.
USC head coach Andy Enfield expressed his disappointment on his team's slow start. "Our guys didn't play with the pace necessary in the first half and it showed," he said.
The win gave Arizona its best overall record since the 2013-14 season. They also shot better than 48.1 percent from the field in all of their conference games.
Mathurin made up for his poor performance against Colorado by shooting 7 of 13 from the field at USC's home court. He was also able to add six assists and five rebounds.
"We're thankful but not satisfied," Mathurin noted about his team's strong finish. "The job is not finished."
USC's shortcoming
The Trojans were behind by 14 points at the start of the first half, and they ended up with a 24 point deficit at the half. They also had nine turnovers in the first half.
Commenting on the team's poor performance, Enfield took responsibility. "Whatever we did or didn't do, that's on me," he said on a postgame interview.
Drew Peterson, Isaiah Mobley, and Boogie Ellis, the three leading scorers for USC, were combined for only eight of 34 total field goals. Peterson finished the night with ten points, while Mobley and Ellis scored nine points each.
"Everybody has off games," Trojans' head coach said. "But when all three of them have an off game at the same time, it really hurts us."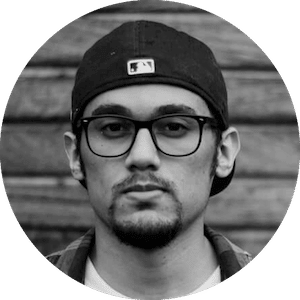 Gus Anderson
Gus Anderson is a gambling wizard. As a kid he dreamt about becoming a Tennis, Hockey and Golf professional but ended up as a gambling professional with focus on both sports & casino.