Analyst calls UCF QB John Rhys Plumlee 'special talent'
September 11, 2022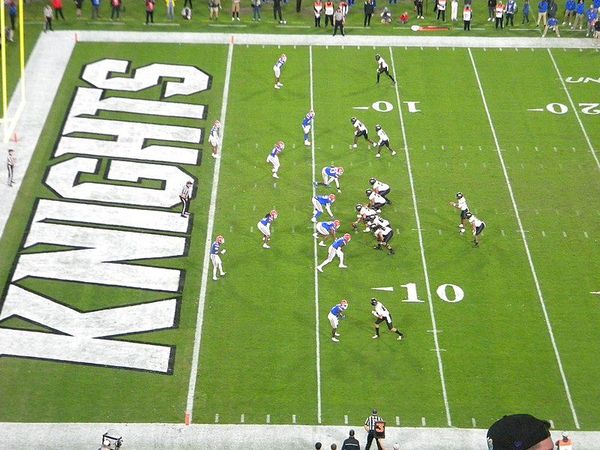 In his lengthy article on the Pro Football Network website, Oliver Hodgkinson asserted that the UCF Knights quarterback John Rhys Plumlee has a unique multi-sport athleticism and is an effective and efficient passer. He also explained Plumlee's talent and performances in detail.
Plumlee's records
Plumlee only performed eight throws during the two seasons after he was named a freshman All-American, but he has done 25 receptions and 34 rushing attempts while playing second fiddle to Matt Corral.
Hodgkinson said that Plumlee was never given a chance to show that he could be a productive passer for the Rebels due to a change in the coaching staff.
Plumlee only completed less than 60 percent of his passes and had a TD:INT ratio of 4 to 3. He only threw for 910 yards. His 1,023 rushing yards and 12 touchdowns during the 2019 season shattered program quarterback rushing records, vastly outpacing his passing performance.a
Hodgkinson asserted that Plumlee has demonstrated his ability to be a proficient passer. The coaches at Hattiesburg Oak Grove High School did not plan to make Plumlee a passer, but Plumlee established himself as an excellent one right away.
"We called a play we wanted to run — motion shift, roll right, run-pass option," Oak Grove coach Drew Causey said. "He threw it back across the field to the running back for the score. We let him learn on the fly from there."
Hodgkinson said one needs exceptional arm strength to throw back from across the field. According to him, only a few quarterbacks have the agility to achieve the required velocity to drive the ball against the motion of their body—but Plumlee has it.
At Oak Grove, Plumlee amassed 6,635 offensive yards and 74 touchdowns in two seasons. During his high school career, Plumlee passed for 5,430 yards and 51 touchdowns, helping Oak Grove advance to the state championship game.
Plumlee was more dynamic as a rusher than a passer during his time with Ole Miss in 2019. However, Hodgkinson said that does not mean Plumlee's arm skill disappeared.
Plumlee's performance with UCF
One week before UCF's regular-season debut, head coach Gus Malzahn announced that Plumlee had proven himself to be allowed to join the game against South Carolina State.
"He's got good command of what's going on and he's made all the throws," Malzahn said.
Moreover, Hodgkinson said that Plumlee made sure he would keep that starting position again as he enjoys being back in charge of an offense.
According to Hodgkinson, Plumlee did a fantastic job against South Carolina State. Plumlee completed 20 of his 31 passes for a completion percentage of 9.9. He also gathered 308 passing yards and four touchdowns.
Hodgkinson said that Plumlee's throws are more impressive than what the statistics show. Plumlee could display his arm talent with deep balls, tight windows and precise passes.
"Everyone can see what he can do with his legs," Malzahn said after the game against South Carolina State. "But I thought he made some really good throws."
Hodgkinson concluded his opinion on the article by saying that Plumlee seemed pleased and "confident" to be in charge of an offense for the first time in almost two years.
"It has been a long time coming," Plumlee said after his UCF debut. "I'm blessed for the opportunity. There are some things I can improve on. It was great being out there and playing quarterback again."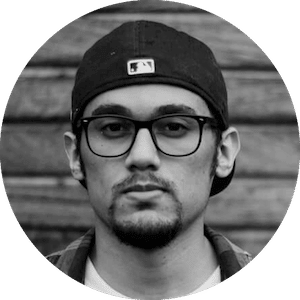 Gus Anderson
Gus Anderson is a gambling wizard. As a kid he dreamt about becoming a Tennis, Hockey and Golf professional but ended up as a gambling professional with focus on both sports & casino.