Ali Marpet comments on early retirement, explains plans after football
May 19, 2022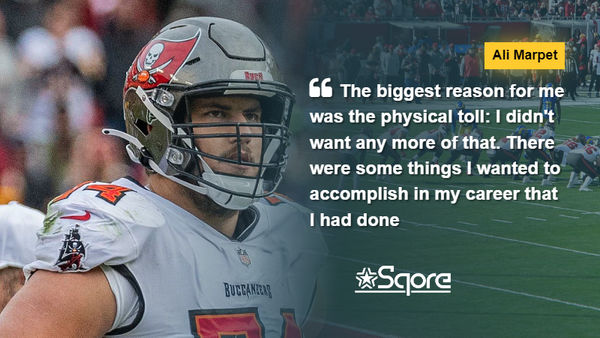 Ali Marpet is a top-level NFL player. He received several awards throughout his career and played a key role in the Tampa Bay Buccaneers' victory in the Super Bowl 2020. However, he recently surprised everyone by announcing his retirement at the age of 28.
Marpet made the Pro Bowl last season, making this a shocking decision. He announced his decision on Instagram. He said he retired due to the health risks football posed.
"The biggest reason for me was the physical toll: I didn't want any more of that. There were some things I wanted to accomplish in my career that I had done," Marpet said to Melissa Jacobs for The Guardian.
After sustaining a concussion in November 2020, Marpet missed three games and suffered mild symptoms. He insisted that repeated sub concussions, which have been linked to brain damage, could prove more harmful.
"I loved playing football. But one of my strongest values is health and if I'm really going to live out what's important to me it doesn't make sense to keep playing," Marpet said. "There are also the unknowns of the head trauma of the NFL and how that plays out. Plus, your joints, the aches and pains that come with surgeries, and all that stuff."
Being an elite offensive lineman also took a physical toll on the body. Marpet developed sleep apnea and high blood pressure while playing at 300lb (136kg).
"I was eating as clean as possible for a 300-pounder but having all the weight on your body is bad," he said.
NFL players rarely choose to retire at such a young age despite the risks. After a total career salary and roster bonus $37 million, Marpet was set to earn another $20 million in the final two years of his deal with the Bucs.
In addition, the return of Tom Brady was a huge boost to the team's chances of winning the Super Bowl. At the very least, most players would be enticed to keep playing. Unfortunately, this was not the case for Marpet.
Message for young athletes
Marpet is ready to move on to the next part of his life, which will involve working in the field of mental health.
"I'm not entirely sure yet what my actual role will be, but I want to work with people in a one-on-one setting," Marpet said. "I'm very eager and excited to build my skills and figure out where they can best aligned."
The fact that Marpet did not start playing football consistently until he was a junior in high school is probably the most unusual thing about his journey to the NFL. As someone who did well as an athlete in various sports, including soccer, baseball, and basketball, Marpet was adamant that playing more than one sport helped his career.
"I tell young athletes all the time. Play as many sports as you can because we're in an environment where youth specialization is getting younger and younger and I think that's problematic," he said.
"There are kids who practice a single sport six times a week but the best athletes I know were also great wrestlers, great baseball players, great basketball players. And those are the best football players."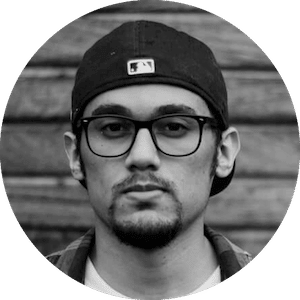 Gus Anderson
Gus Anderson is a gambling wizard. As a kid he dreamt about becoming a Tennis, Hockey and Golf professional but ended up as a gambling professional with focus on both sports & casino.