Aidan Mizell announces commitment to Florida Gators
July 30, 2022
Four-star wide receiver Aidan Mizell of Florida, who had named Alabama, Tennessee, and Florida as his last three options, announced his commitment on the 247Sports YouTube channel.
The 6-foot-2, 180-pound Mizell out of Orlando (Florida) Boun gave Florida Gators his commitment. He has over 30 offers and is regarded as one of the top wide receivers in Florida for the class of 2023. During his announcement, Mizell brought out several live Florida players.
The Florida football program has long been considered a favorite for Mizell. His family has been a part of the program, and his aunts and parents ran track for the team.
When asked why he chose Florida, Mizell said that the coaching staff was the main reason he chose the program. He also praised the environment that the program created. In addition, Mizell asserted that under the leadership of coach Napier, the program can compete for national championships.
"It's really just the coaching staff," said Mizell. "They are all really cool and they have created a great environment. I really like what Coach Napier is doing and I can see him getting the program back to competing for national championships."
Mizell had been to a dozen games during his time in high school. One of his favorite players was Antonio Callaway, a talented wide receiver for the Florida football team. He was known for his ability to make plays on the field and be a threat to the defense.
"I have probably been to a dozen games," Mizell said. "My favorite player growing up was probably Antonio Callaway when it came to what he did on the field, not off the field. He was just a playmaker and always scoring, being a problem for any defense. I like that."
Mizell's prospect
Mizell is considered the fastest wide receiver in the class of 2023. Although his size is unverified, he is considered to have long limbs and is capable of running fast times. His father, a former All-American sprinter, made a name for himself on and off the track. He had gone as low as 10.65 in the 100-meter dash and 46.99 in the 400-meter dash.
Mizell is a quick and agile wide receiver who can make plays on the field as he works his way up the field. He has a large catch radius and can also win 50-50 balls in certain situations. One of his most promising attributes is his ability to make plays without breaking down more than once.
Although he could potentially make a living from running go routes, Mizell has shown that he can also make plays through bubble screens at the high school level. He has been mainly utilized as a perimeter player on the field. He is projected to continue to line up as a wide receiver in college due to his size and ability to take a top off the defense.
According to 247Sports, Mizell will eventually need to become a more physical blocker to be successful in a pro-style offense that uses play action. Furthermore, he should be able to succeed in this type of offense due to his size and ability to make plays through the air.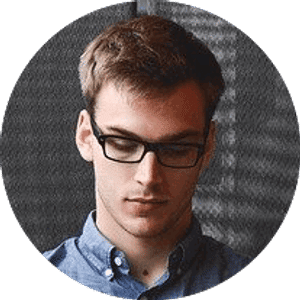 Jake Williams
Jake Williams is a sports gambling expert. He's been writing in the sports betting and DFS industry for over a decade. He specializes in MLB and NBA, along with College Basketball and College Football.