ACC: Clemson Tigers beat North Carolina State 30-20, lead 3-0 in standings
October 3, 2022
The No. 5 Clemson Tigers are dominating the Atlantic Coast Conference (ACC). On Saturday, they played host to the No. 10 North Carolina State Wolfpack, resulting in a 30-20 victory. This win launched the Tigers to 5-0 with a 3-0 record in ACC play.
The game tied early with 3-3 for most of the first half. The Tigers later led by 6-3 before the teams traded touchdowns in the final two minutes of the half, eventually giving Crimson a 13-10 lead at the break.
Clemson took control in the second half on defense, which was better this week than when they were against the Wake Forest Demon Deacons. The Wolfpack initially started the second half with the ball, but the Tigers sacked NC State quarterback Devin Leary on two of the first three plays of the third quarter.
The Tigers marched right down for a touchdown in an attempt to stretch the lead to 20-10. North Carolina State eventually prevented the lead with a field goal. However, their every other second-half drive resulted in either a punt or a turnover until a touchdown in the final minute of play.
While the Tigers' offense wasn't really strong, it was still enough in the second half to help them achieve victory. Clemson's offense was considered their most significant weakness in 2021 and they have shown improvements in 2022.
Their wins against the Demon Deacons and the Wolfpack allow the Tigers to regain their position on the top of the ACC and return to the College Football Playoff.
Uiagalelei's performance against NC State
Tigers quarterback D.J. Uiagalelei has performed admirably ever since he played well last week against the Demon Deacons.
Earlier, many people reportedly doubted Uiagalelei's performance and as of three weeks ago, even wanted him benched. Clemson head coach Dabo Swinney remained confident in Uiagalelei and told the doubters to admit their mistakes.
"After four games, if you don't recognize this kid's special ability, then you're blind," Swinney said. "You just want something else to write about. Hopefully, everybody can tear up all those articles you've written, or take some ownership for them at this point."
Uiagalelei completed 21-of-30 throws for 209 yards with a touchdown. He also led the team in rushing, finishing with 73 yards and two scores on 14 attempts. During the game against the Wolfpack, he ran for two touchdowns and threw for a third one as Clemson beat NC State for the ninth time in 10 seasons.
"I thought DJ was in total command of what we were doing," Swinney said.
After Wolfpack passer Devin Leary hit Tigers' tight end Cedd Seabrough on the game's first touchdown in less than two minutes before the half, Uiagalelei led a 75-yard drive by stretching the ball over the goal line, sending Clemson into the break ahead.
Uiagalelei managed to complete 21 of 30 passes for 209 yards and ran 73 yards. He drove the win for the Tigers with a 9-yard scoring run with three minutes remaining.
"I thought we did a great job tonight," Uiagalelei said. "I thought we did a great job in execution, a great job taking what the defense gave us."
Meanwhile, Leary completed 28 of 47 passes for 245 yards and an interception. He also rushed for a 4-yard touchdown with less than a minute remaining as NC State finished with their fewest points this season.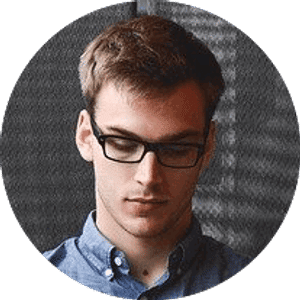 Jake Williams
Jake Williams is a sports gambling expert. He's been writing in the sports betting and DFS industry for over a decade. He specializes in MLB and NBA, along with College Basketball and College Football.