Aaron Rodgers throws 500th career TD as Packers defeat Patriots
October 3, 2022
Green Bay Packers veteran quarterback Aaron Rodgers made history on Sunday's 27-24 game win over the New England Patriots. Rodgers threw his 500th career touchdown pass that night and became the fifth NFL QB to have achieved such a feat, joining the likes of Tom Brady (713), Drew Brees (608), Peyton Manning (579), and Brett Favre (552).
Rodgers achieved his 500th career milestone in the fourth quarter of the game not long after Patriots running back Damien Harris made his touchdown, which broke the 17-17 tie and propelled New England to a 24-17 lead. Rodgers then followed up with a 13-yard TD pass that set the game to yet another tie.
Patriots head coach Bill Belichick commented about the team's third loss early in the season. The veteran coach acknowledged Rodgers' role in Green Bay's victory in Week 4.
"We certainly don't want to give him anything more than he already has. He's seen it all a million times. They don't turn the ball over. He doesn't make very many mistakes," Belichick said.
"He never has. He's a very resourceful quarterback. He makes the plays that are there. Then he makes a few plays that really aren't there. Then he rarely makes a mistake where he has a bad play. There's very, very few of those. I think that's one of the things that makes him a great quarterback."
Belichick did not say if the Patriots' defensive line had done enough to limit Rodgers' movement during the game but he continued his praise for the reigning MVP.
"He makes the plays that there's not many guys that could make. But he doesn't try to do that all the time and he makes good decisions," Belichick said. "Certainly, he's very protective of the ball and the operation of the offense. And he has a lot of freedom which he should. He makes a lot of good decisions."
Game recap
New England kicked off the matchup with three points lead in the first quarter, while Green Bay went scoreless. Both Packers outside linebacker Rashan Gary and Patriots linebacker Matthew Judon each recorded one sack.
In the following quarter, the teams each made seven points. Packers wide receiver Christian Watson contributed a 15-yard touchdown, and teammate Gary returned with a sack-fumble. However, Patriots cornerback Jack Jones took over the game lead with only 22 seconds remaining entering the third quarter via his 40-yard pick-6.
In the third quarter, the Packers' offensive worked out as expected, as they had successfully set the game to a 17-17 tie. Rodgers kicked off the first offensive in the quarter with a 20-yard TD pass to tight end Robert Tonyan. However, after teammate defensive end Dean Lowry sacked Patriots QB Bailey Zappe, Zappe bounced back after with a 25-yard TD pass to WR DeVante Parker.
Both teams tied the matchup in the fourth quarter by adding seven points to the scoring board and the game was pushed to overtime. Packers placekicker Mason Crosby recorded a 31-yeard field goal that led to the team's third consecutive win early in the season.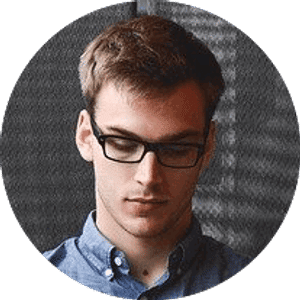 Jake Williams
Jake Williams is a sports gambling expert. He's been writing in the sports betting and DFS industry for over a decade. He specializes in MLB and NBA, along with College Basketball and College Football.