Aaron Rodgers comments on Packers WRs after 23-7 loss against Vikings
September 13, 2022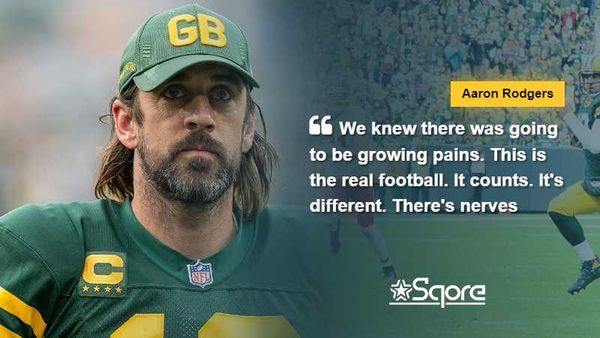 The Green Bay Packers kicked off their regular season with a 23-7 loss to NFC North rival the Minnesota Vikings. The disappointing start filled with too many errors sheds some light on the Packers' limping wide receiver department, which veteran quarterback Aaron Rodgers predicted "growing pains" would be expected in Green Bay.
Earlier in March this year, the Packers released longtime star WR Davante Adams to the Las Vegas Raiders and Marquez Valdes-Scantling to the Kansas City Chiefs. The parting dealt a heavy blow to the team's WR department.
Things got worse when top receiver Allen Lazard, who had just returned from his knee injury, sustained a pectoral injury in team camp. With an unclear timetable of return for Lazard, both Rodgers and the Packers are now left with three rookies along with one newly-hired pro-WRs. From the looks of it, the franchise lacks a proper receiver to support the veteran QB.
Packers' concerning wide receivers
Rodgers seemed to have lost a slight optimism in the new season. After all, he had predicted earlier in mid-August about the team's main problem, calling out the Packers' WRs over their playing inconsistencies as the regular season approaches. The reigning NFL MVP said these errors were the "theme of camp".
"A lot of mental errors, a lot of pre-snap penalties. Kind of been the theme of camp. Simple, simple plays we're messing up," the 38-year-old said.
Rodgers elaborated on what were the mistakes and how the young receivers have not met the NFL standards so far.
"It's unfortunately some of the same guys. Repeat mistakes (are) a problem, so we've just got to clean those things up a little bit. The young guys, especially young receivers, we've got to be way more consistent," Rodgers added.
"A lot of drops, a lot of bad route decisions, running the wrong route. We've got to get better in that area. But I felt like the line, for the most part, held up pretty good, which was good to see."
Eventually, the team's WRs which comprises Sammy Watkins, Randall Cobb, Christian Watson, and Romeo Doubs were unable to play against the Vikings earlier this week. Posting less than five receptions for less than 50 yards was not the outcome that either Rodgers and head coach Matt LaFleur wanted to see.
"We've got to have patience with those guys. They're young. They haven't been in the fire," Rodgers explained.
"The patience will get thinner as the season goes on, but expectations will be high, so we will keep them accountable. But it's going to happen. There are going to be drops. Hate to see it on the first play, but that's a part of it."
Rodgers completed 22 out of 34 passing attempts for only 195 yards. Behind him was Jordan Love, who had a significantly lower count of four out of five passes for 65 yards.
"I was teasing Patrick (Peterson) after the game that we got him, he said, yeah, I wasn't quite warmed up yet. But we've got to make those plays. But those are going to happen. It's the mental mistakes that we've really got to clean up, and there was too many across the board," he added.
Regardless, hope remains in Packers fans who saw their favorite team leading the NFC North last season with a 13-4 overall finish in front of Minnesota and the Chicago Bears. Perhaps, Rodgers and co. only had a slight hiccup this week.
Next up, the Packers are hosting longtime rival the Bears on September 18 at Lambeau Field.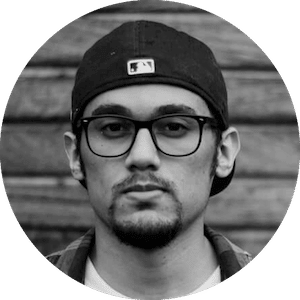 Gus Anderson
Gus Anderson is a gambling wizard. As a kid he dreamt about becoming a Tennis, Hockey and Golf professional but ended up as a gambling professional with focus on both sports & casino.