Aaron Donald pens huge pay contract with Rams until 2024
June 9, 2022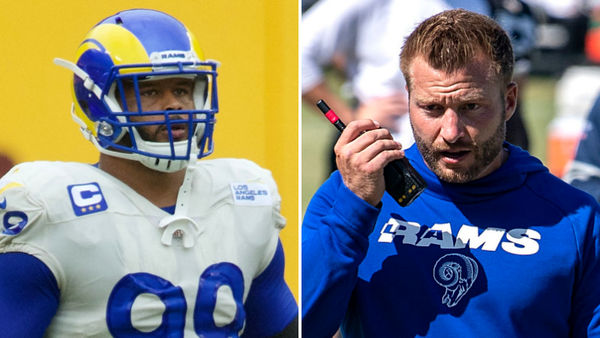 The Los Angeles Rams finally have made a contract move regarding its championship-winning defensive tackle Aaron Donald. In a bid to run it back again with the player and win the next Super Bowl title, Donald will be able to cash in a huge amount of money after a contract restructure that has made him the highest-paid non-quarterback in the NFL.
Both parties have successfully negotiated contract terms and have reached an agreement this month on June 7. The deal is a renegotiated version of Donald's original six-year extension deal which was signed in 2018.
The DT will now make over $30 million each season after a salary raise that increased the contract's total value to $95 million.
Donald to play for Rams through 2024
The discussion surrounding the 31-year-old contract has been the talk of the town after the Rams snatched the Super Bowl LVI championship title. Donald has been struck with countless rumors that he would soon hang his helmet and hit the retirement stage since both parties have yet to arrive at a conclusion regarding the deal.
Shortly after the historic win in February, Rams general manager Les Snead revealed that working on Donald's contract is a top priority for the team in the offseason. Supporting his views was coach Sean McVay who seemed very unlikely to claim the upcoming Super Bowl title without the three-time NFL Defensive Player of the Year.
Moreover, the HC revealed on Tuesday that LA and Donald had multiple "in-depth conversations" about the Rams' future and Donald's contribution to reportedly the new plan. McVay, himself knew that despite the veteran DT having avoided team activities, he never questioned whether Donald would return this year or not.
"The communication between Aaron and us, and me and him personally, I felt really good about it," McVay said. "He's been very clear all along."
Donald attended his first offseason interview representing LA. He shared his future goals with the franchise and added that "it's a blessing" to play for the Rams.
"It's about winning for me, and the pieces are here for that to come to fruition," Donald said. "And for me to be a piece to the puzzle and to be here right now, it's a blessing."
Rams coach wants to sign back receiver Odell Beckham Jr.
Aside from Donald, McVay also confirmed that the front office is keen to have back receiver Odell Beckham Jr. who has entered free agency. However, it remains to be seen if the Rams would be able to have OBJ onboard since the franchise has not made up its mind about landing the back receiver again.
Additionally, LA's move was understandable since the franchise wanted to maintain its championship-winning lineup.
The Rams' extension formula is hard to miss. The team has been focusing on signing top-performing players so that the young talents can develop themselves around the experienced players. Although, the move is a tricky one since the team could miss on high draft selections and at the same time, extending select talents could turn developing players upside down.
However, this far, LA had demonstrated anything but consistency by using its risky blueprint.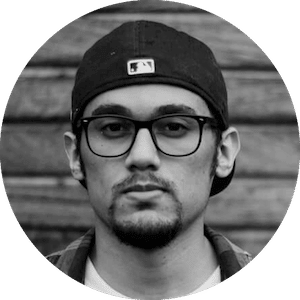 Gus Anderson
Gus Anderson is a gambling wizard. As a kid he dreamt about becoming a Tennis, Hockey and Golf professional but ended up as a gambling professional with focus on both sports & casino.