2022 World Cup Sportsbook Bonuses & Promotions
November 11, 2022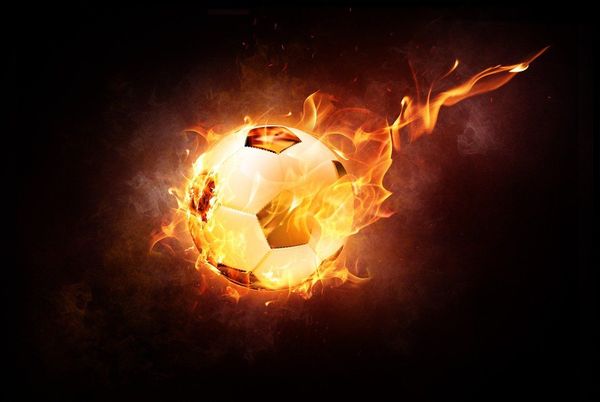 The 2022 World Cup will be kicking off soon, bringing together the world's best national soccer teams for the first time since 2018.
It's been an eventful four years for the world and fans haven't gotten to enjoy as much international sports as they may prefer. The World Cup will scratch that enduring itch for soccer fans, and it should attract plenty of newcomers as well.
France will be looking to defend its crown after taking the championship in 2018 but there is plenty of stiff competition. Naturally, sports bettors will be able to get in on the action themselves by placing wagers on whichever matches they choose. Sportsbooks are also looking to attract new customers and are offering up some promotions to get people in the door.
Here's how to get started on sports betting ahead of the World Cup, and what different sportsbooks are offering in terms of promos and bonuses.
DraftKings Sportsbook - Bet $5 on World Cup, Win $200 in Free Bets
DraftKings offers new users what is effectively a 40-to-1 wager on their first bet. If you win a $5 bet, you get a huge return in the form of $200 worth of free bets. This can be used on any sport, including the World Cup.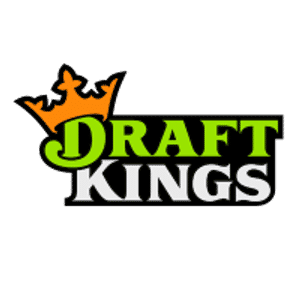 Bet $5 Get $200 + $150 in No Sweat Bets
DraftKings Sportsbook - 20% Deposit Match Up to $1,000
DraftKings also offers users a hefty deposit match worth up to $1,000. While squeezing the full juice out of this bonus would require a $5,000 first deposit, this is guaranteed value for basically everyone that signs up with DraftKings.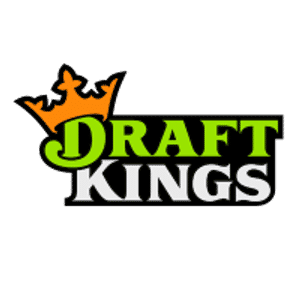 $1000 BONUS
Caesars Sportsbook - Risk-Free First Bet Up to $1,250, Caesars Rewards Credit
Caesars Entertainment combines the reward program of its casinos and resorts with its sportsbook. The welcome bonus speaks to that with a risk-free first bet worth up to $1,250 and a bundle of points for the Caesars Rewards program. The risk-free bet can be used during the World Cup or other sporting events.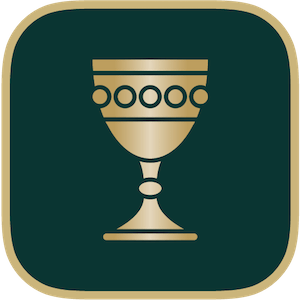 $1,000 First Bet on Caesars
Caesars Sportsbook - World Cup Group Stage Insurance Bonus
Both new and established Caesars users have access to the World Cup Group Stage Insurance bonus. Bet on a World Cup team between November 10 and 19 to win the World Cup and receive your stake back up to $50 if they fail to advance out of the group stage. For anyone looking to bet on a dark horse like Team USA, this can be a valuable option.
FanDuel Online Sportsbook - No Sweat First Bet Up to $1,000
FanDuel is one of the easier sportsbooks to get started with, and that's made even easier with this welcome bonus. With the No Sweat First Bet, you get the stake of your first bet on a World Cup game or other sporting event back if it doesn't hit. If it does hit? Just enjoy your winnings!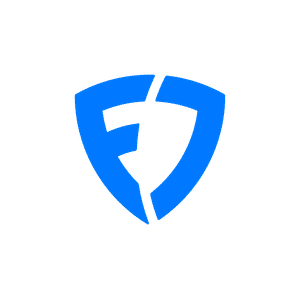 Bet $5 Get $200
BetMGM - Risk-Free First Bet Up to $1,000
BetMGM is another sportsbook that offers up a safety net for new users. After the initial deposit, place a bet worth up to $1,000. If it doesn't win, you'll get the stake of your bet back in the form of a free bet.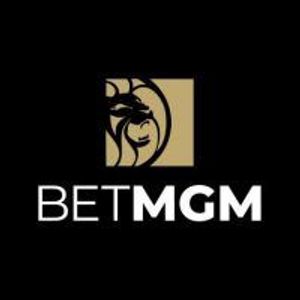 Bet $10 & Get $200
BetMGM - Win Up to $250,000 in World Cup Bracket Challenge, Bonuses
BetMGM is looking to make a splash during the World Cup with a bracket event for both new and existing users. In a three-pronged approach, it has a World Cup Bracket Challenge with a top prize of $250,000 to anyone who can submit a perfect bracket. A $50,000 prize will also be awarded to whoever scores the most points throughout the bracket competition. Finally, users will receive a $5 Parlay Free Bet for each group stage winner submitted. 
SI Sportsbook - Bet $20 on World Cup, Win $200 Promo
Sports Illustrated's sportsbook offers new users something special if they take the plunge. Users can bet $20 on a game during the World Cup or another sports event and if it hits, they get $200 of free bets.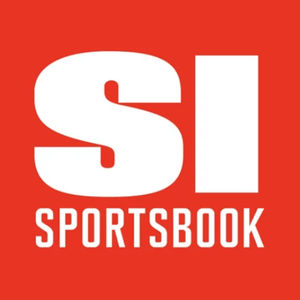 Bet $20 Win $200
BetRivers - 2nd Chance Bet Up to $500
The Rivers Casino chain has become a force in the sports betting world, in large part thanks to its strong welcome bonus game. BetRivers will return the stake of a user's first bet if they lose with the 2nd Chance Bet. This makes guarantees a second crack if things go sideways early on.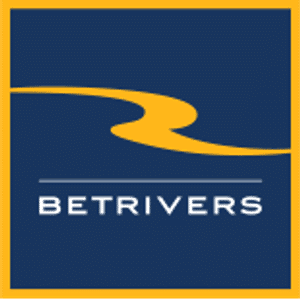 UP TO $500
BetRivers -World Cup Futures Insurance Up to $25
BetRivers is looking to bring the joy of the World Cup to both new and established bettors. Make a wager on a team to win the World Cup. If that team fails to make it out of the group stage, you can receive a free bet worth up to $25.
PointsBet - Risk-Free Bets Worth Up to $2,000
PointsBet technically has two welcome bonuses in one for new users. Users can get a risk-free first bet worth up to $500 for a straight wager on a match. Users can also get a free bet worth up to $1,500 on their first Points Betting wager, which is a unique feature to PointsBet where winnings and losses on over/unders compound based on how far they are from the line.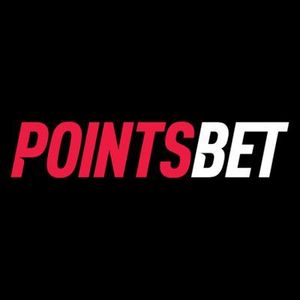 $250
The World Cup returns in 2022 with 32 national teams from around the globe. As per usual, the competitive field is dominated by Europe with 13 UEFA teams set to compete. The United States and Canada are both set to compete in the 2022 World Cup after failing to qualify in 2018.
The 2022 World Cup will begin on November 20 with the group stage. The group stage divides the 32 teams into eight groups of four, with teams competing in a round-robin where a win counts as three points and a draw counts as one. The top two teams of each group advance to the knockout stage while the others are eliminated.
The knockout stage is a straightforward 16-team, single-elimination tournament. The tournament goes on until just one returns, with an additional third-place decider match. 
How To Pick the Best Online Sportsbook for World Cup Betting
See what's actually available in your state. Not all sportsbooks are available in all states.
Check out our reviews on the sportsbooks. Different sportsbooks have different supported payment methods and features so make sure a sportsbook fits your preferences before committing.
Confirm market coverage of the sportsbook. The World Cup only lasts a short time so you might want to bet on soccer beyond that. See if the sportsbook offers action on your preferred leagues and teams.
See what types of bonuses they have. If you like betting on soccer, not all sportsbooks will offer the same kinds of bonuses outside the biggest events.
How To Sign Up on a Betting Site
You can start signing up for a betting site by clicking on one of the buttons for a sportsbook above. This will bring you to a registration page for the sportsbook.
Once you start the registration process, you can create an account by submitting personal information including name and email address. If the sportsbook requires a promo code for a welcome bonus, enter it here.
After the account is created, make a deposit. Each sportsbook has different accepted payment methods but all major sportsbooks accept Visa and Mastercard.  From there you can opt into any interesting promos and start betting.
Three-Way Moneyline
Moneyline betting is a standard type of betting where you pick the winner of a contest. Things work a bit differently in soccer, given the number of draws that occur. Three-way moneylines offer action on either side of the contest winning and a draw. Though knockout stage games need to have a winners, bets on a draw may be accepted and paid out if the teams are tied at the end of regulation.
Two-Way Moneyline
A two-way moneyline is a moneyline bet on a game where draws are not considered. If the game ends in a draw, the bet is canceled and the stake is returned to the bettor. Note that key games during the World Cup do not allow the game to end in a draw.
Futures
Futures are betting on which team will win an event, often before the event even starts. This is a popular way to approach World Cup betting, and can be done in other sports as well. Futures may be offered by sportsbook as the event progresses with odds shifting based on teams' performance, so don't worry if the event has already started.
Over/Under
Over/unders hone in on a specific stat and ask bettors to guess whether competitors will exceed or fall short of a benchmark. The most common example for all sports is the number of points a team gets during a game, and the World Cup will be no different. These will often be the number of goals scored by a team during a specific game. 
Totals
Totals are similar to over/unders but take both teams into account. If England is playing Spain and a total is set at 4.5 goals scored, the "over" bet will hit so long as five or more goals are scored. Whether it ends 10-0 in favor of England or 3-2 in favor of Spain does not matter.
Prop Bets
Prop bets are bets on whether a certain event will happen during the course of a game. Will the game head to extra time? Will a specific player score a goal? Will a red card be issued? Will both teams score during the game? All of these are common prop bets offered for World Cup games.
Live Betting
You can still bet on games even after the action starts. Live betting offers many of the same markets available pre-game but with lines that shift as the action unfolds. This can offer some hefty payouts for those who can get a good read on the action.
Parlays
Parlays are when a bettor combines multiple bets into one. This offers larger payouts but requires all the bets to hit in order to win. Same Game Parlays are offered by many sportsbooks and offer ready-made parlays. An example that will likely pop up during the world cup is for France to win and score over 1.5 goals.
Tips for Betting on the World Cup
Don't just bet on your favorites, unless they actually have a chance to win.
Keep an eye out for expert tips before placing a wager. If possible, get second opinions too!
Make sure you pay attention to which kind of moneylines you're dealing with. Two-way and three-way moneylines balance risk and reward.
Don't get overly confident regarding early wins, especially when they involve mediocre teams beating bad teams. The gap between teams can be enormous in soccer so even if an underdog team looks good early, don't buy in quickly.
Which states let you bet on the World Cup?
As of this writing, there are 31 states that allow sports betting in some capacity. Soccer is available in all of them, but not all sportsbooks are available in all states. Consult our state promo pages above to see what your state has on offer.
How old do you have to be to bet on sports?
In most states, the legal age to start betting is 21 though some states have different minimum ages.
Can I bet on sports like the World Cup if I live in a state where sports betting is illegal?
People who want to bet on the World Cup and other sporting events can bet in any state where sports betting is legal.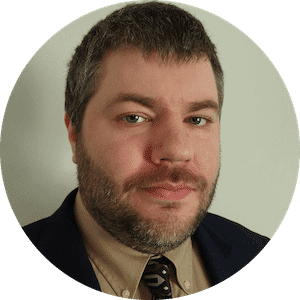 Steven Rondina
Steven Rondina is a veteran writer and editor who specializes in sports, esports, and gaming.