2021 Camellia Bowl: Ball State to face Georgia Panthers
December 23, 2021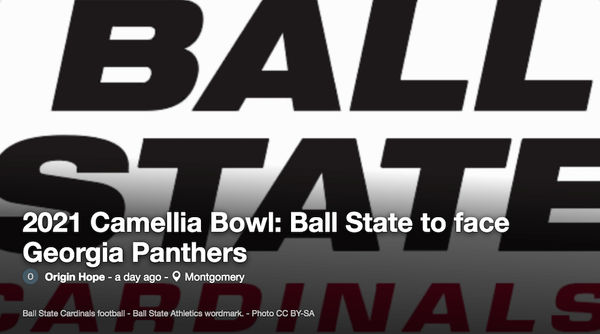 The Ball State football team will take on the Georgia State Panthers for the 2021 Camellia Bowl. The game will be televised on ESPN2 during Christmas.
Georgia State will be playing in a bowl game for the third straight season. The team is coming off a successful season, including a victory in the LendingTree Bowl.
Last year, Ball State won its first bowl game in school history, beating San Jose State 34-13 in the Arizona Bowl. The school has not had back-to-back bowl appearances since the 2012-13 season.
Stats comparison from both teams
On paper, both teams are evenly matched. Georgia Panthers is ranked 83rd in the points per game category. On the other hand, Ball State Cardinals is ranked 94th. Ball State Cardinals is ranked 71st in the defensive category, while Georgia Panthers is ranked 81st.
The Cardinals are led by junior quarterback Austin Plitt, who has completed over 60 percent of his passes for 2,750 yards and 17 touchdowns. Justin Hall, Yo'Heinz Tyler, and Jayshon Jackson are the main targets of Pitt's offense.
Those receivers have racked more than a dozen touchdowns, 1,500 yards, and 150 catches. On top of that, Carson Steele has been flooring the gas for 829 rushing yards and six touchdowns on 177 carries.
This season, the Georgia State defense was dominant, recording a school record of 84 tackles for loss. The unit also limited opposing offenses to one offensive touchdown. Antavious Lane will be a force to keep an eye on with four interceptions, six pass deflections, 72 tackles, and a forced fumble.
The Panthers' offense will rely on Darren Grainger, who has thrown for over 1,500 yards and 16 touchdowns while also running for 524 yards and three touchdowns. Another runner to keep an eye on is Tucker Gregg. He has rushed for 899 yards and collected nine touchdowns on 176 carries.
The Cardinals shouldn't ignore Jamyest Williams, who has 810 yards for 120 and 9 touchdowns.
On the air, wide receiver Jamari Thrash has 31 receptions for 447 yards and three touchdowns. Tight end Roger Carter has 20 receptions for 323 yards and two touchdowns. WR Aubry Payne has 17 catches for 142 yards and five touchdowns. Lastly, Ja'Cyais Credle collects 20 throws for 269 yards and three touchdowns.
Odds in Georgia State Panters' favor
The offensive and defensive stats sure are evenly matched. However, in terms of winning records, the Panthers are already leading. With 6-6 records, the Cardinals will easily get over .500 with a win. Meanwhile, the Panthers passed the .500 threshold with a 7-5 record.
Moreover, Georgia State made a comeback from 1-4 with six wins over its last seven games. Shawn Elliott, Georgia State coach, believes their momentum is strong, and they want to finish strong with a win.
Georgia State's spirit is reciprocated by its matchup. Drew Plitt is leading Ball State to face the Panthers to claim a back-to-back bowl title. "To have that opportunity is tremendous, and we're going to do everything we can to prepare and come out with a win," Plitt said.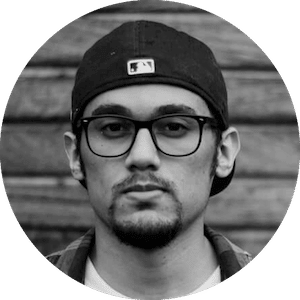 Gus Anderson
Gus Anderson is a gambling wizard. As a kid he dreamt about becoming a Tennis, Hockey and Golf professional but ended up as a gambling professional with focus on both sports & casino.