San Diego Padres vs Colorado Rockies - BetMGM Sportsbook Promo and Prediction
July 11, 2022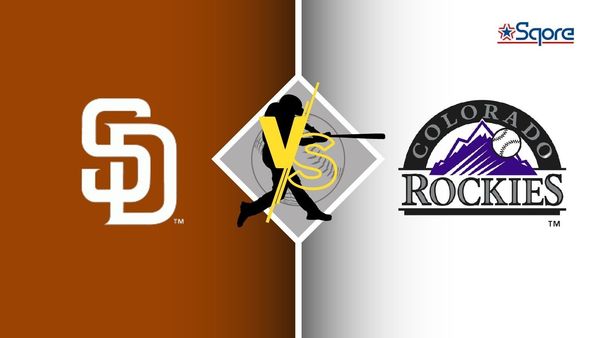 The San Diego Padres (49-38) will be up against the Colorado Rockies (38-48) for the first game in a four-game series. They are both in the National League West.
San Diego is fresh from a devastating 12-0 loss against the San Fransisco Giants at Petco Park. While Colorado just won 3-2 against the Arizona Diamondbacks at Chase Field.
The Padres rank second in the NL West table higher than the Rockies' fifth. Even so, Colorado is the favorite of this game according to BetMGM. The team is at -115 spread odds while San Diego is at -105.
✅ Colorado won its last game while the Padres lost.
✅ The Padres lost seven games in the last ten while the Rockies only lost five.
✅ Colorado has the two best hitters in C.J. Cron and Charlie Blackmon.
 
| | |
| --- | --- |
| Teams: |  San Diego Padres vs Colorado Rockies |
| When:  | Monday, July 22, 2022, 8:40 p.m. ET |
| Venue:  | Coors Field, Denver, CO |
| Betting Pick:  | Rockies to win spread @ -115 |
Bet on Padres vs Rockies with BetMGM
BetMGM Sportsbook has an exclusive promo for its first-time customers. You must first sign up for a BetMGM account, make a deposit of at least $10, and bet up to $1,000. If you applied this promo and then lose your first bet, you will get the same amount back in Free Bets. The bonus is valid for seven days to use for future bets.
| | |
| --- | --- |
| Promo Offer:  | $1,000 Risk-Free Bet |
| Promo Code:  | SQORE1000 |
| List of Eligible States:  | AZ, CO, DC, IA, IL, IN, LA, NJ, NY, MI, MS, PA, TN, VA, WV, WY |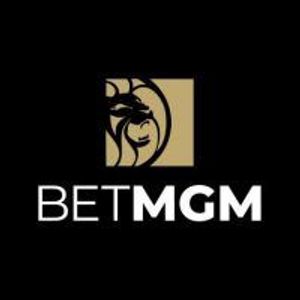 $1000 bonus
What is the minimum deposit amount?
$10
Can I use this promo on other sports?
Yes, this promo is applicable for all sports in BetMGM Sportsbook.
What is this week's schedule for this match?
The Padres and the Rockies will play each other from this week's Monday to Thursday in a four-game series.
San Diego Padres vs Colorado Rockies
San Diego Padres
Sean Manaea will start for the Padres this evening. The left-handed pitcher debuted with the Oakland Athletics of the American League in 2016 and played with them until he transferred to San Diego in 2022. His record is 3-4, 4.18 ERA, and 1.23 WHIP. Manaea played and started 15 games so far under 88.1 innings. He struck out 92 while letting 74 hits, 41 runs, and 35 walks.
San Diego's best hitters are Manny Machado and Luke Voit. In this season alone, Machado hits 50 RBI, hitting 88, scoring 51 runs, 35 walks, and 14 home runs. Voit scored 10 home runs this season with 29 runs, and 33 walks at 35 RBI.
The team played 87 games so far this season, with 378 runs, 70 home runs, 365 RBI, and 302 walks.
Colorado Rockies
The Rockies will start with José Ureña with his 0-0, 2.51 ERA, and 1.40 WHIP. He only played one game this season which he also started. He debuted in major leagues and played for the Miami Marlins from 2015 until he transferred to the Detroit Tigers in 2021 and then to the Rockies mid-2022 season. He struck out 2 but conceded 5 hits, 1 run, and 3 walks in the 6.2 innings he played.
Colorado has two best score contributors this season. C.J. Cron hit 20 home runs with 49 runs and 23 walks across 96 hits and 66 RBI. His average is .320 with .393 OBP, and .760 SLG in the last seven games. The other is left-handed hitter Charlie Blackmon who hit 13 home runs, 42 runs, and 22 walks at 81 hits and 46 RBI. His average is .265 with .304 OBP, and .250 SLG.
Overall, the team has 361 RBI, 381 runs, 80 home runs, 253 walks, and played 86 games so far this season.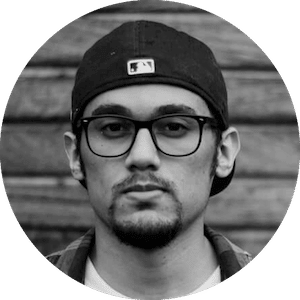 Gus Anderson
Gus Anderson is a gambling wizard. As a kid he dreamt about becoming a Tennis, Hockey and Golf professional but ended up as a gambling professional with focus on both sports & casino.