Illinois Fighting Illini vs. Marquette Golden Eagles Betting Prediction
November 15, 2021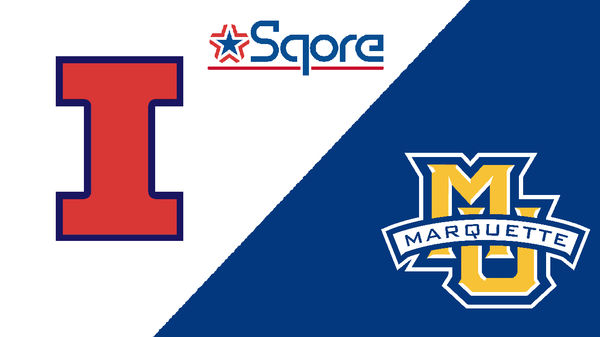 The Gavitt Tipoff Games get underway on Monday evening as Marquette plays host to Big Ten favorite Illinois. This is the first of four matchups pitting Big Ten teams versus Big East competition. It should be an entertaining week and we're excited to get things rolling with these guys on Monday.
Illinois vs. Marquette Betting Pick
Date: Monday, November 15 | Time: 7:00 EST | Location: Fiserv Forum (Marquette) | TV: FS1
Illinois Fighting Illini
The Fighting Illini come into the season as the No. 10 team in the country, and that is evident by the eight points they are favored by on the road – without Kofi Cockburn in the lineup!
Cockburn is set to serve the last remaining game of his three-game suspension for selling team apparel over the summer. This is also Illinois' first time on the big stage without star guard Ayo Dosunmu, who was drafted by the Chicago Bulls in the NBA Draft.
Nevertheless, the Illini are well-stocked with talent from top to bottom. Trent Frazier and Da'Monte Williams give them a solid group of guards in the backcourt. Toss in sophomore Andrew Curbelo and you have a formidable group of guards that can dictate a potent offense.
However, people are going to be talking about the defensive side of the ball this season in Champaign. Illinois has a nice combination of length, size, and quickness that should cause problems for opposing teams. The Illini already rank No. 1 overall in defensive efficiency according to the KenPom rankings. They've done a masterful job on defense thus far this season, holding Arkansas State and Jackson State to 53 and 47 points, respectively.
Marquette Golden Eagles
Shaka Smart is back home in Milwaukee, Wisconsin, where he hopes to tap into the deep basketball tradition of Marquette and keep the Golden Eagles as one of the top teams in the Big East.
The start to this season hasn't had many problems, but with a young team, Smart may have to go through some growing pains. The Golden Eagles have ten (!!!) freshmen on the roster, whether it is true freshmen or redshirt freshmen. Needless to say, Marquette returns zero starters and less than twenty percent of their action from last season.
Redshirt freshman Justin Lewis and graduate transfer Darryl Morsell have received the bulk of action and scoring opportunities through two games for the Golden Eagles, and both will have to have big outings to keep things interesting against a well-oiled machine like Illinois. 
Why to bet the under
✅ As previously stated, Illinois is the top-ranked defensive team in the country according to the KenPom rankings. Marquette has put up some points in their first two games, but let's be honest – New Hampshire and SIU-Edwardsville are nothing to toot your horn about. Both teams are in the bottom half of the KenPom rankings in defensive efficiency. I think Illinois' defense smothers the Marquette offense this evening.
✅ Marquette has had two games to get the feel of things, but that's just not enough time with a completely new roster. Throw in the youth scattered through the depth chart and I don't like this outcome for the Golden Eagles, even if they're playing this game at home. 
✅ Granted that Illinois will probably be one of the better offensive teams in the Big Ten, I just don't see them putting up a ton of points tonight without Cockburn. I think the Illini win comfortably, but I see it as more of a game in the 130's.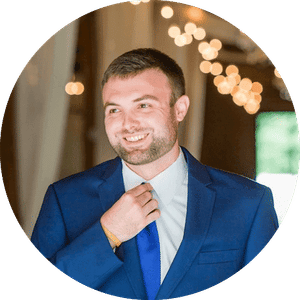 Garrett Tucker
Garrett Tucker is a sports aficionado from Huntsville, Alabama. Despite being born and raised where football is king, Garrett is a fan of all sports. Basketball has been the sticking point in the business for him, though. He currently runs an NCAA-certified scouting service for college basketball programs. You can find him on Twitter @G_Tucker.