Wolverines head coach Jim Harbaugh to stay in Michigan to win championships
March 9, 2022
In his first press conference since his brief association with the Minnesota Vikings, Wolverines head coach Jim Harbaugh addressed the topic of his contract situation at Michigan. Harbaugh used bold statements and made it clear that the door to the NFL is closed.
The former San Francisco 49ers head coach stated that he told Warde Manuel, athletic director of Michigan, that he plans on not being interested in the NFL for the duration of his contract.
Harbaugh signed a five-year contract extension with the Wolverines on February 15, which restored his compensation to its previous level before taking a pay cut in 2021.
Although he had an interest in winning the Super Bowl, Harbaugh said that he is more concerned with the possibility of leading the Wolverines to a championship.
"We can win college football's greatest trophy, that we could win a national championship; that's plenty good," the 58-year-old coach said. "That would be great to win the Super Bowl, but completely focused on winning a national championship."
While acknowledging his interest in the NFL, the Ohio native coach said that he has already refueled his energy due to his excitement with the Wolverines, which he referred to as a "scary good" college football team.
"Just ultimately decided this is where I want to be and really a lot of gratitude for that," Harbaugh added. "Like I said earlier, right now it's scary good. You can try to define what that is, you know the law of averages is going to catch up with you at some point, but that's the place where you want to be."
Wolverines' current state
If Harbaugh had left Michigan for the Vikings, he would leave the team in limbo. Players and other coaching staff were deeply concerned about the team's becoming.
"I feel like Coach [Harbaugh}
, he's open to have his own opinions of whatever he wants to do, whether you agree with it or not," former Michigan linebacker Josh Ross said.
Despite losing some key contributors from last season, such as Mike Macdonald and Josh Gattis, Harbaugh noted that the team is still focused on winning championships.
Although he wasn't aware that Gattis was leaving to become the offensive coordinator at Miami, Harbaugh was surprised by the move.
Matt Weiss and Sherrone Moore have been named the new co-offensive coordinators of the team. Additionally, most offensive starters are back for the upcoming season, such as quarterbacks J.J. McCarthy and Cade McNamara.
However, McNamara has been in his fittest form as he suffers a lingering soreness from the 2021 season. Although it's not expected to require surgery, Harbaugh revealed that he consulted with doctors about his QB arm injury.
Given the team's improved performance and the program's excitement, Harbaugh is more than excited about the upcoming season. He mentioned the importance of building a team around individuals who love football.
"Just the whole state of the program. I know there's people that want to keep different stories going or love to hate us or hate to love us, but we're having a blast," Harbaugh said.
"The word tumultuous was used in the offseason, and if guys are bringing the energy and having fun and the momentum that the program has. Whatever word you want to put on that, that's what we're having."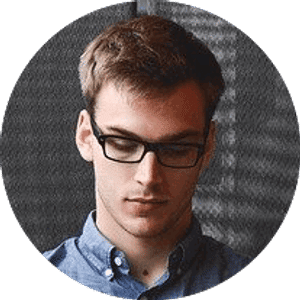 Jake Williams
Jake Williams is a sports gambling expert. He's been writing in the sports betting and DFS industry for over a decade. He specializes in MLB and NBA, along with College Basketball and College Football.