Wisconsin Badgers defeat Illinois State 38-0 in season opener
September 4, 2022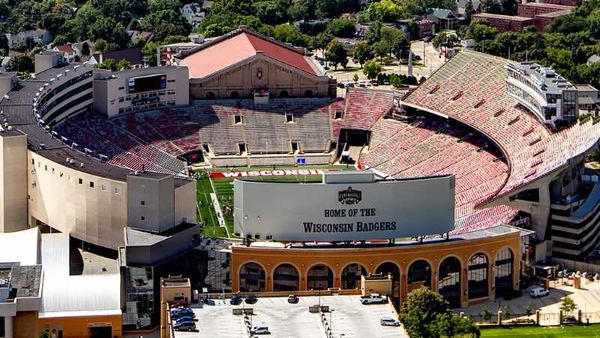 The Wisconsin Badgers defeated the Illinois State Redbirds 28-0 in the season-opening matchup at Camp Randall Stadium. According to Steve Megargee of San Diago Tribune, John Torchio and Braelon Allen delivered a few genuinely memorable moments, thanks to their solid performances.
Torchio had the longest interception return performed by a Badgers, while Allen had the longest scrimmage run in program history with a 96-yard scoring rush.
"Not even just on the offense," Allen said. "We had the longest interception return for a touchdown as well. I think both sides of the ball have explosive playmakers."
Two record breakers
Torchio scored the first points in the game with a 100-yard interception return. Outside linebacker Nick Herbig said Torchio saw the interception while the ball was in the air.
"I'm like, 'All right.' So I'm pass rushing, and I turn around and sure enough," Herbig said.
"There's Torch with the ball in his hand. He's called the 'Jewelry Thief' for a reason."
Torchio's feat broke the previous record held by Jose Ferguson. Ferguson scored on a 99-yard interception return in a 59-10 victory over Utah State in 2017.
On the other hand, Allen broke James White's record of 93-yard sprint during Wisconsin's 51-3 victory over Indiana in 2013.
Megargee said that the Redbirds could not win without Cole Mueller who injured his left leg during the Redbirds' second series. Last year, Mueller carried the Redbirds for 977 yards.
Illinois State coach Brock Spack said that Mueller's injury is pretty severe.
"We'll obviously see when we get home," Spack said. "But he's in a cast right now and I don't think it looks good for this year anyways."
The Redbirds at first outgained the Badgers 78-6 and carried the ball for more than 13 minutes, but they fell behind when Torchio intercepted the ball.
A Minnesota transfer Zack Annexstad attempted to pass the ball across the middle to Tanner Taula, who was waiting near the goal line. However, Torchio intercepted the pass and moved to his right. He reached the opposing end zone using downfield blocks from Max Lofy and Hunter Wohler.
Spack said that Annexstad made a mistake when he tried to pass the ball to that spot.
"That's what you learn in a game like this," Spack said. "You make that kind of mistake, a great player on a good football team can turn it into 100 yards the other way."
The Badgers made their subsequent record-breaking play ninety seconds into the second quarter. Outside linebacker Zeke Vandenburgh had blocked Allen in the backfield, but Allen escaped his hold and uncovered a defensive gap on the right side of the line.
"I ran into somebody, bounced off him and there was nobody left," Allen said.
Cornerback Franky West attempted a diving ankle tackle inside the 10, but Allen made it to the end zone's right corner.
Graham Mertz performed his career-long throw to Chimere Dike, gaining 74 yards. Three plays later, Mertz connected with Dike alone in the left corner of the end zone for a 16-yard score.
"Just trusting my reads, just doing my job," Mertz said.
The last time a Bowl Subdivision team had a run, pass completion and interception return of at least 70 yards in the same game was in a match between Middle Tennessee and Old Dominion in 2018.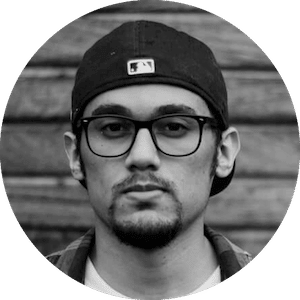 Gus Anderson
Gus Anderson is a gambling wizard. As a kid he dreamt about becoming a Tennis, Hockey and Golf professional but ended up as a gambling professional with focus on both sports & casino.