Wildcats to play Ospreys in November according to schedule release
July 13, 2022
The 2022-2023 NCAA Division I basketball will start its regular season from November 8 all the way to March 12. It will be followed by the 2023 March Madness, scheduled for March 14 to April 3. The NCAA has confirmed that the national championship would be held at NRG Stadium in Houston, Texas.
After a number of college programs received their conference and non-conference schedule, the Kentucky Wildcats is the latest addition to the list following this week's schedule release. CBS Sports college basketball insider Jon Rothstein reported that Kentucky would take on the North Florida Ospreys in late November this year.
In addition, the release also confirmed the program would have an equal amount of nine home and away conference games and eight non-conference matchups.
Kentucky's performance last season
Playing North Florida will be a trial run for Kentucky players to test their skills early in the season. The teams first met last season, with the Wildcats winning with a margin-wide score of 86-52.
Kentucky's star players such as forward Oscar Tshiebwe, guard Sahvir Wheeler, and guard Dontaie Allen will return with the team in the new season after a stellar run in the previous year. Joining them are freshman forwards Bryce Hopkins and Daimion Collins.
Tshiebwe landed his sixth consecutive double-double to start 2022. In February he recorded his 11th straight double-double and posted a career-high of 30 points, 18 rebounds, and two assists. The young forward is now on his 28th double-double of the season, passing the program's 26th record by Dan Issel in the 1967-1970 season.
Both Collins and Allen each made their personal best to start the year. The former scored 12 points and is the second-best scoring player on the team behind Allen's 14 points.
Aside from players, Wildcats head coach John Calipari will be aiming to top his 26-8 overall last season, arguably his highest overall score since he made 30-7 three years ago.
After sustaining an 85-79 defeat to Saint Peter in March, the head coach assured fans that the team would be ready this year.
"We were all ready for this year. This team didn't disappoint and I remain proud and fond of each of these players. Please steer your disappointment and anger toward me. These kids did this for all of the BBN and I wish I could have dragged them over the finish line," Calipari said after the loss.
"My focus is on these kids and recruiting so we continue being a program that has a chance to do something special EVERY YEAR. The culture we've built in this program expects that and demands it."
Details on Kentucky's new season schedule
As mentioned above, the Wildcats will have fewer non-conference than conference games. Only one of the program's non-conference games is listed as to be announced. Meanwhile, the remaining games came with complete details of the date, opponent, and venue. Below is the list:
TBA: Duquesne – Rupp Arena
November 15: Michigan State (Champions Classic) – Gainbridge Fieldhouse (Indianapolis, IN)
November 18: North Florida – Rupp Arena
November 29: Bellarmine – Rupp Arena
December 4: Michigan – The O2 Arena (London, England)
December 17: UCLA (CBS Sports Classic) – Madison Square Garden (New York, NY)
December 31: Louisville – Rupp Arena
January 28: Kansas (Big 12/SEC Challenge) – Rupp Arena
As for the conference's home and away games, Kentucky's schedule release only featured opponents. The dates and venues will be revealed soon. The list is as follows:
Conference home games: Arkansas, Auburn, Florida, Georgia, LSU, South Carolina, Tennessee, Texas A&M, and Vanderbilt.
Conference away games: Alabama, Arkansas, Florida, Georgia, Mississippi State, Missouri, Ole Miss, Tennessee, and Vanderbilt.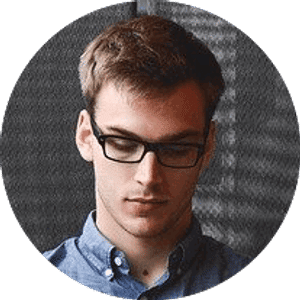 Jake Williams
Jake Williams is a sports gambling expert. He's been writing in the sports betting and DFS industry for over a decade. He specializes in MLB and NBA, along with College Basketball and College Football.