Wildcats head coach Tommy Lloyd agrees to contract revision
June 10, 2022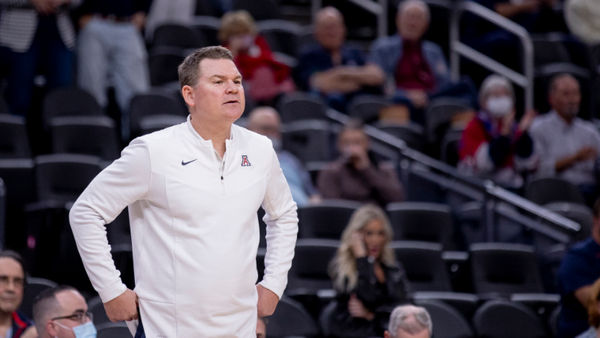 The Arizona Board of Regents has agreed to revise the contract of Arizona head coach Tommy Lloyd. Lloyd, who led the Wildcats with an outstanding play in the NCAA Tournament this year, will receive an additional $1 million in his salary.
Reportedly, Wildcats athletic director Dave Heeke argued in the meeting that Lloyd's contributions would be crucial for the growth of the program following a difficult time. the regents then agreed to a revised version of Lloyd's five-year contract. In total, the head coach is eligible for a school-paid compensation of $3.6 million next season.
Lloyd's new contract
Lloyd was signed last year to coach the Wildcats. The 47-year-old is among the most decorated coaches in 2022. Earlier, he received a whopping four coach of the year awards from AP, NABC, USBWA, and the Pac 12.
He was also responsible for Arizona's notable success this year, posting a stellar 33-4 record that brought Lloyd and his men to No. 1 in the NCAA Tournament seed.
Heeke used Lloyd's achievements to make the Board of Regents agree to the proposal. The AD told the board that Lloyd "brought the program together at a critical time", turning board members from saying that the proposal was "difficult to swallow" to "extraordinarily important" for Arizona, according to board chairman Lyndel Manson.
"It's been a huge change and I think very much in the right direction," Manson said. "I'm very appreciative of that. And I think that environment sets the tone for a lot of the university."
Lloyd is likely the second-highest-paid coach in the Pac-12 Conference. Reportedly, his guaranteed salary package is worth $4 million. The package also includes deals from Nike and IMG, each worth $200,000, according to Bruce Pascoe of Tucson.com.
"This really is a move and a commitment on both sides to have coach Lloyd with us for a very long time to continue to lead the program and continue to build the program as we all want and be a key member of our university community well into the future," Heeke added.
Lloyd shared his gratitude via a statement posted by Arizona, passing rounds of thank you notes to the program, regents, and anyone involved.
"I am thankful for the continued support of Arizona basketball, but our players and staff deserve credit for making my first year a special one. Everyone played an important role in helping us win two Pac-12 championships while competing at the highest level," Lloyd said.
"I would also like to give a special thank you to the Arizona Board of Regents, president Dr. Robert C. Robbins, and Director of Athletics Dave Heeke for their unwavering commitment to our program, who, along with our incredible fans, make Arizona such a special place."
That being said, it was also reported that holds Lloyd must pay $6 million if he leaves the program in his third year of the contract, $2 million in the fourth, fifth, or any additional years if the NCAA gives sanctions to the Wildcats.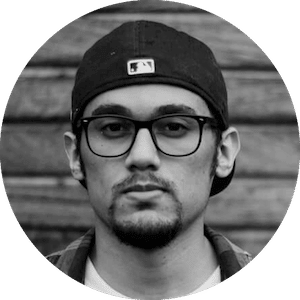 Gus Anderson
Gus Anderson is a gambling wizard. As a kid he dreamt about becoming a Tennis, Hockey and Golf professional but ended up as a gambling professional with focus on both sports & casino.