Villanova vs. UConn Betting Prediction 2/22/22
February 21, 2022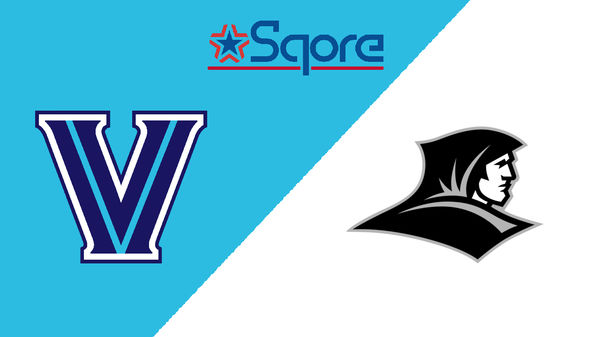 Villanova is starting to peak at the right time as it brings its five-game winning streak to Connecticut to face UConn. The Huskies have won three straight games as they seek revenge against the Wildcats after Villanova defended its home court in the first meeting between the teams. Both teams are trying to improve their NCAA Tournament resume, but more importantly, both teams are trying to improve their seeding for the Big East tournament in just a few short weeks in New York.
Villanova at UConn Betting Pick
The Pick: Villanova Moneyline
This game will be played at the XL Center at 8 p.m. Eastern on Tuesday, February 22, 2022.
Why bet on the Wildcats:
✅ Justin Moore has missed one game all season, and it happened to be the first meeting this season with UConn. Moore's presence wasn't required as Villanova won easily, but he adds quite a bit to the Wildcats when he's on the floor. He's averaging more than 15 points per game in conference play, and he's scored at least 16 points in four straight games. He's also made a big impact on the glass with an average of seven rebounds per game over the past four games, two more than his average in Big East games.
✅ Jordan Hawkins stepped up and played some much-needed minutes in the first meeting with Villanova this season. However, the nine points he scored in that game is the exception to the rest of his performances. He's made just four of his 21 attempts over the past four games with two-thirds of those coming from behind the arc, which is where all four of his makes have come.  His production has been solely based on his ability to get to the free-throw line, but he's yet to score more than seven points in the past four games. 
✅ Villanova was able to win the battle inside in the first matchup, becoming one of the few teams to outrebound UConn this season. The Wildcats scored 46 of their 85 points in the paints during the first contest as it was able to get the Huskies frontcourt in a lot of foul trouble. Villanova also made more than 60 percent of its two-point shots against the Huskies in the first meeting, taking advantage of UConn's rim protectors being on the bench and limited by foul issues.
✅ UConn's lack of scoring depth is particularly concerning in this game with its roster below the top-three scorers struggling to score consistently. Andre Jackson has scored in single figures in 10 straight games, Isaiah Whaley has scored more than seven points just twice in the past eight games, and Tyler Polley went nine straight games with single-digit scoring until the last game. Excluding their top-three scorers, UConn is shooting 39.5 percent from the field.
✅ The Wildcats have won five straight against the Huskies after soundly defeating UConn three weeks ago in Philadelphia. Villanova shot 59 percent from the floor and made 6 of 11 3-pointers to put up the most points the Huskies have allowed in regulation this season. The Wildcats have also won the last two meetings between the teams at the XL Center in Hartford.
The Pick: Villanova Moneyline
Villanova began Big East play with a thud at Creighton, but since then only Marquette has been able to take down the Wildcats this year. Nova sits just a game back of the top seed in the conference tournament as winners of five straight games and eight of its last nine games, including a big road win at Providence last week. It hasn't always been easy for the Wildcats, but they've persevered to a 21-6 record, including a 14-3 mark in conference action, and seem to be peaking right now. The offense is shooting 45.4 percent from the field, including 35 percent from behind the arc in Big East games, and it has scored at least 73 points in eight straight games. Villanova is holding opponents to less than 41 percent shooting from the floor, and more importantly just 30.8 percent from long range. The disparity in 3-point shooting plays a large role in Villanova holding a nine-point edge over teams in conference games despite outrebounding foes by just two boards per game.     
The Wildcats have just six players averaging more than two points per game this season, which has yet to really hurt Villanova this season. Collin Gillespie is the team's leading scorer with 16.8 points per game in conference play while shooting 46 percent from the floor and 42 percent from behind the arc after dropping 33 points in the win over the Friars. Justin Moore is averaging 15.4 points and five rebounds per Big East game with at least 16 points in the last four games and at least five rebounds in the last five. He along with Gillespie are the only two Villanova players averaging at least two assists per game as the Wildcats average less than 12 per game as a team. When it comes to the bigger interior presence for Big East games, that falls to Eric Dixon and Jermaine Samuels. Dixon is averaging 7.2 rebounds per game in addition to his 11.5 points while Samuels averages 9.5 points and nearly six rebounds per game. Both players are averaging at least six rebounds per game as well as roughly 10 points per game. Caleb Daniels is the fourth and final player averaging in double figures at 10 points exactly per game and he's also shooting nearly 40 percent from behind the arc on 58 attempts.
We might be starting to see the best of UConn this season as they enter this matchup on a three-game winning streak. It's been a season plagued by inconsistency, especially away from home, but the Huskies do have some big wins like a neutral-court triumph over Auburn and a sweep of Marquette. There have also been some puzzling defeats, but the Huskies are in good position 19-7 overall and 10-5 in the Big East. Part of the reason UConn has had some frustrating setbacks is that the margin for error for the Huskies seems very small in conference games. Against Big East rivals, the Huskies are shooting 43 percent overall, including 35 percent from behind the arc, but are allowing 41 percent shooting, including 35 percent overall. UConn has had some issues with turnovers, committing at least 14 in four of its last six games, but is averaging five more points per game than its league foes while also dominating the glass. In each of the Huskies' last eight wins, they have won the rebounding battle by at least 10, but it's been more than a month since UConn won a game without a double-digit edge on the backboards.
Much of the Huskies' scoring comes from three players, all of whom average at least 14 points per conference game this season. No one else on the UConn roster is averaging more than 7.3 points, and only one reserve is averaging more than five points per game. R.J. Cole is the primary scorer with 16.3 points per game, but he's also adept at setting up his teammates with nearly five assists per game to lead the team. Adama Sanogo is a force in the paint with 14.8 points and 9.9 rebounds per game in conference action while also rejecting more than two shots per game. Sanogo, though, doesn't actually lead the team with his 30 blocks in conference play, that leader is Isaiah Whaley, who has blocked 33 shots so far. Whaley is also averaging 7.3 points and nearly five rebounds per game, which pales in comparison to Tyrese Martin's 14 points and 6.7 rebounds per contest. Martin and fellow wing Andre Jackson both are excellent at spreading the floor by shooting better than 42 percent from behind the arc. Like Martin, Jackson also isn't afraid to crash the glass, averaging 7.3 rebounds per game while also ranking second on the team with almost three assists per game.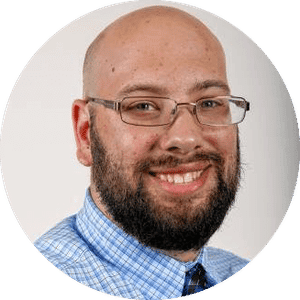 Josh Walfish
Josh Walfish is an award-winning journalist who has covered college sports for the past decade. He most-recently was chronicling the UMass Minutemen and now works as a freelancer writer and editor based out of Chicago.