Villanova vs. Providence Betting Prediction 2/15/22
February 14, 2022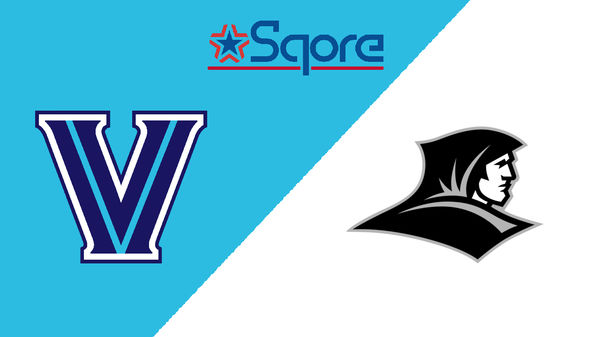 Providence is trying to keep its winning streak alive and solidify its lead atop the Big East when it hosts preseason favorite Villanova. The Friars have won eight straight games and hold a two-game edge over the Wildcats as they meet for the first time this season. Villanova has won three straight games to entrench itself in second place in the conference with several challenging road trips to close out the season.
Villanova at Providence Betting Pick
The Pick: Providence Moneyline
This game will be played at the Dunkin Donuts Center at 8 p.m. Eastern on Tuesday, February 15, 2022.
Why bet on the Friars:
✅ Foul trouble has been an issue for Villanova players at times this season, which tests Villanova's limited depth. Brandon Slater has had at least three fouls in five of the last seven games, including two games with at least four fouls. Collin Gillespie had four fouls against St. John's, which kept him scoreless in 25 minutes on the floor while Jermaine Samuels had a streak of three straight games with at least four fouls a few weeks ago. 
✅ Jared Bynum is on a hot streak for the Friars with his three highest scoring totals of the season coming in the past three games. Bynum is now averaging close to 15 points per game in Big East play, but is averaging more than 25 points per game in the last three games. He's shooting 63.1 percent from the field in the last three games, including 15 of 21 from behind the arc. 
✅ Villanova is not a great 3-point shooting team, but it has struggled mightily from behind the arc in the month of February. The Wildcats have made less than 31 percent of their 3-pointers three times in four games this month and are shooting just 31.5 percent from behind the arc in those contests. Four of Villanova's six losses came when shooting less than 30 percent from behind the arc, and the other two losses were to top-five teams.
✅ Providence has won the rebounding battle seven times during its eight-game winning streak and has grabbed at least 10 offensive rebounds seven times. Villanova has lost the rebounding margin in three of its last five games and allowed at least 13 offensive rebounds in three of those five games as well. The Friars are 17-0 when it wins the rebounding battle and 4-2 when it doesn't. 
✅ Providence owns a winning record against Villanova at home with a 26-22 mark. The Friars and Wildcats have split the season series the past two years with each team earning a win at each venue, including Providence winning at home to end the regular season last season.
The Pick: Providence Moneyline
Villanova began the season with the same loft expectations it has always had over the last decade. Some early losses to top-10 foes made the year a bit more challenging, but the Wildcats have also been plagued by some inconsistencies in Big East play. They are 19-6 overall and 12-3 in conference play, but it has rarely been easy for Villanova this season against its Big East competition. Not only has the perimeter shooting been an issue for the Wildcats recently after shooting below 31 percent from 3-point range in three of the past four games, the turnovers have been an issue, too. The Wildcats had 17 turnovers at Seton Hall earlier this year, then had consecutive games with 14 and 16 turnovers last week. The defense has held Big East rivals in check for the most part, limiting opponents to 40 percent shooting, including just 31.3 percent from behind the arc. 
Depth is a major concern for the Wildcats with just six players averaging more than two points per game this season. Collin Gillespie is the team's leading scorer with 16.2 points per game while shooting 45 percent from the floor and nearly 43 percent from behind the arc, but he's scored 10 combined points in his last two games. Justin Moore is averaging 15 points and five rebounds per game, and he joins Gillespie as the only two Villanova players averaging at least two assists per game. Eric Dixon and Jermaine Samuels are the interior muscle for the Wildcats as both players are averaging at least six rebounds per game as well as roughly 10 points per game. Dixon leads the team at 6.7 rebounds per game while Samuels averages 6.1 rebounds per game and leads the team with 18 blocks. Caleb Daniels and Brandon Slater round out the crew with both averaging between nine and 10 points per game this season and adding a little more than three rebounds per game.
A look at the top 10 in the latest polls delivers one surprise in Providence, which few thought could contend for the Big East title. The Friars have won eight straight since losing at Marquette, including earning some revenge against the Golden Eagles at home, to move to 21-2 overall and 11-1 in the Big East. Six of their last seven games have been decided by single digits, which includes four of their last five being decided by four points or fewer. Providence is unbeaten at home this year with 14 wins at the Dunkin Donuts Center, including victories over Marquette, Seton Hall and Texas Tech. The Friars have also won mainly with their defense, limiting opponents to 41 percent shooting overall and 30.6 percent shooting from behind the arc in conference play. Providence holds a slim two-rebound advantage on the glass and hasn't been that much better than opponents on offense, shooting 43.4 percent from the floor. However, the Friars have made more than 37 percent of their 3-pointers and have scored at least 70 points five times during the winning streak.
The beauty of the Friars' offense is the depth and unpredictably of which players are going to step up on any given night. Nate Watson is the team's leading scorer for the season as a whole at 13.6 points per game, but he ranks third in conference games while averaging 12 points per game. Jared Bynum is averaging 11.6 points per game this season, but he leads the Friars by averaging nearly 15 points per game in Big East play. Al Durham has been fairly steady averaging 13.4 points per game this season, including 13.3 points per game in Big East action. Yet there are also key role players like Noah Horchler and Justin Minaya who have had big performances in conference play. Then there's the wild card in A.J. Reeves, who has not looked like himself since returning from injury, but was averaging more than 11 points per game until he got hurt. Bynum leads the Friars with 4.5 assists per game in league play while Horchler leads the efforts on the glass with nearly nine per game followed by Minaya and Watson with six per game each.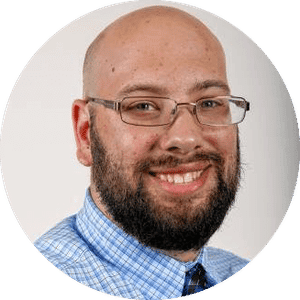 Josh Walfish
Josh Walfish is an award-winning journalist who has covered college sports for the past decade. He most-recently was chronicling the UMass Minutemen and now works as a freelancer writer and editor based out of Chicago.