USC Trojans ace running backs preparing to face Stanford Cardinal
September 7, 2022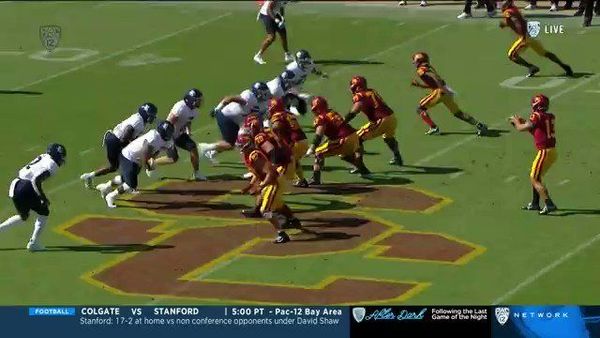 USC Trojans ace running backs Raleek Brown, Austin Jones and Travis Dye displayed stellar performances in the season opener against the Rice Owls last weekend. The trio led the Trojans to a 66-14 victory over the Owls. On Saturday, they will be looking for a similar result in the game against the Stanford Cardinal.
Brown is a freshman. Earlier, he had to be carted off the field after sustaining an ankle injury. Meanwhile, Jones joined the No. 10 Southern California after transferring from Stanford earlier this year. Dye joined the Trojans around the same time as Jones after transferring from the Oregon Ducks.
On Sunday, the three players made a total of 186 yards, three touchdowns on 15 carries and six receptions. Dye said he was satisfied with the game that was held in the LA Memorial Coliseum stadium.
"We all have our part to do in this offense, and it speaks volumes on the coaches on actually put into places where the pieces fit," Dye continued. "For one game, it just worked perfectly. We were meshing really well."
Jones said he was preparing to give his best to take on his former program. Dye added that Jones was restless in his preparation for the game. Jones, however, said the game did not burden him.
"Oh, he's definitely antsy this week," Dye said. "Definitely antsy and he wants to get after it, and I can't wait to watch him play against his own guys."
Facing the Owls
The Trojans dominated the first part of the game against the Owls, leading in the scoring after taking three interceptions to their house in the first three quarters.
Jones made a 28-yard touchdown, finished with 48 yards in four attempts to rush the ball, and succeeded in one catch for 21 yards. "It was definitely a lot more daylight," Jones said.
Meanwhile, Dye made a blocker with two punishing hits after being stuck out of the end zone. He let QB Caleb Williams step up in the pocket by putting a defensive end on roller skates before completing 29 yards on third down.
"He's showing all these ribs, you know, and I had to get me some baby back ribs real quick," Dye said. "Slap some barbecue sauce on that real quick, but, yeah, just all my might right into his side."
Williams passed for 249 yards before rushing for 68 and adding another 43. After the game, USC players expressed their confidence in navigating the upcoming weeks.
"This is definitely a statement," star receiver Jordan Addison said. "That's what we wanted to do. Week 1, we had to show everybody that this wasn't just no hype. We're ready to play."
Southern California was playing under new coach Lincoln Riley, who came to the Trojans in November last year to replace former coach Clay Helton. Helton was fired after a 42-28 loss to Stanford.
"It's a fun moment to finally be here," Riley said. "I think the team was anxious and excited after all the buildup, and just ready to go play, and we responded well.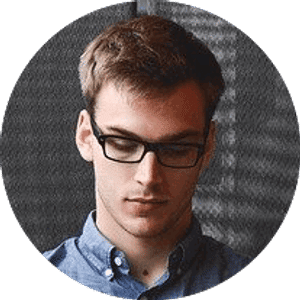 Jake Williams
Jake Williams is a sports gambling expert. He's been writing in the sports betting and DFS industry for over a decade. He specializes in MLB and NBA, along with College Basketball and College Football.