USC QB Caleb Williams addresses his transfer from Oklahoma, debunks rumors
July 19, 2022
The controversy surrounding Caleb Williams' transfer from Oklahoma to USC is still ongoing. Many people have questioned his decision to leave Oklahoma.
On Sunday, Caleb tried to clarify his situation by saying he was not kicked out of Oklahoma. According to Mike Farrell, the idea that Caleb was removed from the university by its fans was ridiculous. The former Oklahoma quarterback also stated that the university did not have a replacement for Caleb when he left.
"Reaction to that? Mine is – this is beyond ridiculous. child was gone. And entering the portal and not expecting OU to get another QB is ridiculous," said Farrell on Twitter. Caleb then responded to Farrell's tweet.
"Do you want to do that? The fans and my old teammates are the reason I almost stayed!" Williams quoted Farrell's tweet.
Farrell then posted a graphic that showed a statement from Williams' father. It stated, "Caleb Williams Dad Says OU Fans Driven His Son Away."
In an interview, Carl Williams, Caleb's father, said they were unsure what to do when entering the university's transfer portal. He also stated that the university did not do what was in his best interest.
"We didn't know what we were going to do. And honestly, when we went to the portal, Oklahoma was at the top of the list. But they did some things that weren't in his best interests," said Caleb's father.
Caleb almost stays due to fans' support
Caleb then backed up Carl's statement by saying that he almost stayed in Norman due to the support he received from the fans and his former teammates. Some people might doubt his statements, but it's not surprising to see a young man not knowing what he would do at the beginning of his life.
It's also widely believed that the new staff members of Oklahoma tried to convince Caleb to stay. They were reportedly pressuring him to make a quick decision instead of considering his options. The university then signed Dillon Gabriel from UCF.
Carl also criticized how the fans responded to his son's decision to transfer. He referred to the negative comments about his son as well as the way the fans targeted his son.
Everyone associated with the 6-foot-1 QB also stated that money was not a factor in Caleb's decision to transfer. He said that he was focused on getting the best possible education.
"From Auburn to Wisconsin all the way back to Oklahoma, I didn't care. I knew wherever I went I was going to get NIL," Caleb said.
The Williams family insisted that professional development was the main factor that drove Caleb's decision to transfer. It was also crucial for the family to consider where he could best be successful in the NFL.
Joining former coach at USC
When Lincoln Riley decided to leave Oklahoma and take over the USC football program, he faced a difficult choice. He could rebuild the program using a group of high school prospects, or he could attack the transfer market.
The coach did the latter by making his QB a Trojan.
Although Williams is the main reason USC's transfer portal class is regarded as one of the best in the country, other players such as Jordan Addison and Mario Williams can make a huge difference. Williams, who was a star wide receiver at Pitt, and former Oklahoma wideout Mario Williams are regarded as some of the top-10 transfers in the country. The Trojans also landed a couple of other top-100 recruits.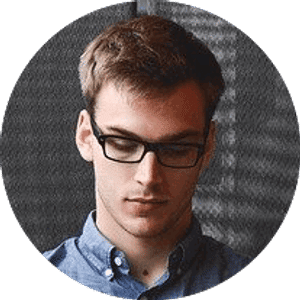 Jake Williams
Jake Williams is a sports gambling expert. He's been writing in the sports betting and DFS industry for over a decade. He specializes in MLB and NBA, along with College Basketball and College Football.