UCLA QB Thompson-Robinson talks about personal advice, leadership
August 6, 2022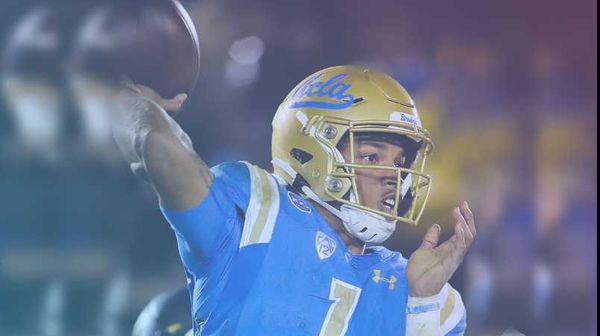 Since his freshman days, Dorian Thompson-Robinson has been generally written off, ignored, and even disparaged as a quarterback. After his team's first training camp practice on Friday, Thompson-Robinson, who is currently included on both the Davey O'Brien and Maxwell Award watch lists, spoke with the media to discuss what leadership means to him.
The quarterback, who is now 22 years old, returned to school on Friday to kick up training camp as he enters his fifth season. He is also reported for utilizing the COVID-19 eligibility extension that pandemic-affected student-athletes have been given by the National Collegiate Athletic Association (NCAA).
"I told all these guys on the boat … You guys have a chance to play, but only if you do the work you need to do," Robinson remarked.
"You have to learn to be a defender. Everybody thinks you just go out and throw the ball and you 'lead', but what's the point if you don't know what you're doing?"
When the Bruins finished 8-4 last season, after going 10-21 in his previous three seasons (during which he started 24 games), it gives the team a breath of fresh air. It's reported that Robinson led the Pac-12 in total offense (274.36), passing efficiency (153.94), passing yards per attempt (8.51), and total offensive touchdowns (30).
The dual-threat quarterback hasn't been as prone to losing games compared to his first two seasons when he had a 7-to-4 TD-to-interception ratio. Instead, he has 21 touchdown passes and only six interceptions. Currently, he is about to surpass a number of UCLA records, including moving up to third all-time in running yards and touchdowns.
On Friday, he said that he views his senior year of college as a practice run for the next phase,
"Just learning how to be a pro before I get there, it's my first year now, so I'm trying to learn all these little finite detail habits."
Thompson-Robinson on personal advice, leadership
When asked what advice he would offer to a younger version of himself preparing for his first collegiate season, Robinson responded, "It's all about learning how to be a quarterback."
"As for the advice I would give myself, it all depends on the habits and what you do on a daily basis. on a daily basis. That's what I'm learning now."
Linebacker Beau Calvert said on Friday that Thompson-Robinson acknowledges he still has a lot to learn. In the process, he added, he also picked up some insight about it.
"For me, leading is about loving your teammates so much and love what you do every day."
Thompson-Robinson also discussed how he has evolved lately by thinking about his behavior and its impact on his view on his leadership.
"Anything you do through your actions will be projected far more across to your teammates than your words, so I think that's where I've grown and taken the most steps in terms of leading."
Thompson-Robinson also asserted that there is no purpose in leading if one is clueless. This is also something he has taught to his freshman Justyn Martin, hoping that Martin would learn something from his experience thus far and follow in his footsteps.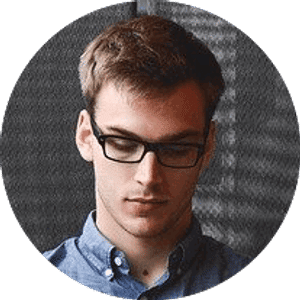 Jake Williams
Jake Williams is a sports gambling expert. He's been writing in the sports betting and DFS industry for over a decade. He specializes in MLB and NBA, along with College Basketball and College Football.