Tyler Buchner to play as Fighting Irish starter against Ohio State
August 14, 2022
Notre Dame Fighting Irish quarterback Tyler Buchner will play as their starting quarterback against the Ohio State Buckeyes. He will lead the Fighting Irish's offense after he was announced by the school on Saturday. Playing his second year with the Irish, Buchner won the contestation against another quarterback, Drew Pyne in an off-season competition.
According to Tom Fornelli of CBSSports, the matchup between Buchner and Pyne was intense and neither have the in-game experience playing as starter quarterback, as Ian Book played in 45 games from 2017 to 2020 and Jack Coan played as first QB last season.
Buchner's ability
Buchner, who was not chosen as starter QB last year, played in 10 games and threw 35 passes with 21 passing completion and 298 yards passing received.
Also, he threw three times which led to a touchdown and three interceptions. He was mostly known as a dual-threat quarterback, who rushed the defense line for 336 yards and three touchdowns tallied from 46 carries.
Fornelli asserted that his rushing ability was a deciding factor that outperformed Pyne, who never played in any of Fighting Irish's final eight games. With the rushing skill, Fornelli said that Buchner gave variations for the Fighting Irish's offense and can be utilized in 2022 college football.
Buchner's passing ability led him to record 15 pass attempts of at least seven air yards last season with 53.3 percent passing completion for an average of 13.73 yards per attempt. Meanwhile, Pyne recorded 16 passing with only 43.8 percent passing completion for 7.56 per attempt.
According to 247Sports, Buchner was rated as a four-star recruit in Notre Dame's 2021 recruiting class. Overall, he ranked as the No. 91 player, and the No. 10 QB in the class.
He chose Notre Dame Fighting Irish as his college football team over Alabama, Georgia, Michigan, and USC.
Decision to choose Buchner
With the competition between Buchner and Pyne, it is reported that Buchner was expected to be named as starting QB. However, Pyne has played when subbed on an injured Coan against Wisconsin and Cincinnati running 34 snaps.
Last season, Buchner, who played seven games from Week 6 against Virginia Tech through the regular-season finale against Stanford as a substitution averaged 11.8 snaps per game, including his season-high 43 snaps against the Hokies.
He was named as the first backup quarterback at that time which made him one of the first choices this season. Buchner's one-year experience in Irish offense will be tested on the road game at Buckeyes' home ground in Columbus.
On the same day Buchner was named as the Irish's starter, receiver Avery Davis revealed he would miss the season with a torn ACL. With the absence of Davis and no exact option on the first receiver, the Irish's offense may rely on Buchner's rushing ability to score, according to sources.
Meanwhile, it is still uncertain if Buchner will remain as the first QB even though he was named as a starter against the Buckeyes. According to sources, Pyne could still be called in contestation to become the number one QB.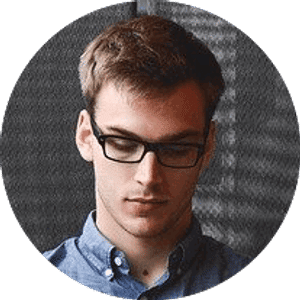 Jake Williams
Jake Williams is a sports gambling expert. He's been writing in the sports betting and DFS industry for over a decade. He specializes in MLB and NBA, along with College Basketball and College Football.