Timberwolves looking for offensive draft pick, will Duke's big man Mark Williams do?
June 22, 2022
Former Duke Blue Devils center Mark Williams is one of the 2022 NBA Draft participants. Despite a relatively short stint at Duke, the sophomore has attracted the eyes of many NBA enthusiasts, who claim that he is a perfect fit for the Minnesota Timberwolves.
The 7-foot-1, 242-pound powerhouse Williams is a cheaper option to help the limping Timberwolves next season. Whether he would land a spot in Minnesota remains to be seen as the team will have to empty up some locker space for the former Blue Devils' big man.
Is Williams the right fit for Minnesota?
The probabilities are slim but still not zero. The reason behind this is that the Timberwolves might want to resort to offering swap picks to reel in the big man.
Sitting at a few picks before Minnesota's selection at No. 19, Williams remains in a tricky position. According to most mock drafts, the former Duke star is hovering around the Charlotte Hornets' No. 13 and No. 15 picks.
Williams' top-tier value reflected how significantly he improved Duke's games since 2020. During his first year with now-former head coach Mike Krzyzewski's squad, the Virginia Beach native played in 23 games, where he averaged 15.2 minutes.
His play focused mainly on alley-oops and put-back dunks, which explains how he managed to pull off 29-for-36 or 81 percent from the floor in his first five NCAA tournament games. He wrapped his first season with a 66.4 field goal and 7.1 points percentages.
The Timberwolves' offensive, which often revolved around duo forward Karl-Anthony Towns and Anthony Edwards, could benefit from Williams' play style due to his refined shooting.
"Has a nice blend of length, strength, and mobility for a big man. Good athlete who plays with a tremendous motor. Can defend multiple positions in multiple areas on the court," 247Sports basketball and scouting analyst Jerry Meyer said of Williams.
"Is a shot-blocking threat who is a dangerous rebounder. Primarily a finisher on offense. Developing and has potential as a face-up scorer, ball-handler, and passer. Should develop into an NBA draft pick."
The newly hired President of the Timberwolves, Tim Connelly, was not shy away from revealing what the team lacks most.
"We've got to get better defensively at the rim. We can't be a defensive rebounding team like we've been in the past. We've got to close possessions," Connelly said.
Williams is also able to recover and manage his shooting after being cornered. KAT and Edwards may focus more on playing forward while Williams covers other aspects.
Other signing option
Williams is not the only player that Minnesota would pick. Reportedly, the Timberwolves are eyeing Atlanta Hawks Swiss pro center Clint Capela.
Capela, who joined the team in 2020, carries cap hits worth $18 million, $20 million, and $22 million for the three next seasons. The 28-year-old is an experienced player and currently leading in field-goal percentage in Atlanta.
The differences between Williams and Capela lie in experiences and the number of digits in their paycheck. Nonetheless, both would be great additions to Minnesota.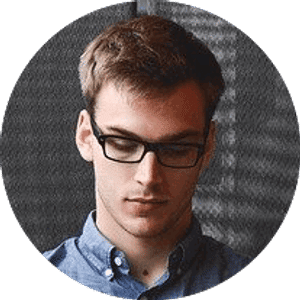 Jake Williams
Jake Williams is a sports gambling expert. He's been writing in the sports betting and DFS industry for over a decade. He specializes in MLB and NBA, along with College Basketball and College Football.