Tennessee WR Bru McCoy awaiting release from SC, waiver from NCAA
August 23, 2022
Preseason practice has ended with Bru McCoy still not eligible to play for Tennessee despite the program having completed the transfer of the wide receiver from the University of Southern California.
To solve the issue, McCoy must receive a release from USC or a waiver from the NCAA to become eligible. In any case, fast response and cooperation from USC could speed up the matter and end this ordeal.
"There are some things that are out of my control and Bru's control and our administration's control in this process," coach Josh Heupel said. "Everybody on our side is working as hard as they possibly can to make sure we come to a resolution as quickly as possible and give the kid an opportunity to go play. Our administration has done everything that they possibly can.
"They've been great throughout the entire process from the very beginning, and they're still working as hard as they can to give him the opportunity to play."
The final practice was open to the media on Saturday. Tennessee will play against Ball State University on September 1 at Neyland Stadium.
This is McCoy's third team since graduating from Mater Dei, Santa Ana, California. He is the No. 9 overall prospect in the Class of 2019.
The 22-year-old five-star prospect enrolled at USC in 2019. Later he transferred to Texas for several weeks for spring practice and then moved back to USC the same summer before playing college football.
In 2019 McCoy took a redshirt and sat out for a year. He played six games during the COVID-19-shortened 2020 season with 21 catches for 236 yards and two touchdowns. He did not play in the 2021 season.
McCoy was apprehended by the police in July 2021. He was under suspicion of a felony following an alleged incident with his ex-girlfriend and was suspended for a season by USC.
Public statement from USC on McCoy
USC released a statement regarding the situation on Sunday. It said it was committed to any decisions made by the NCAA on McCoy's issue.
"USC has – consistently with NCAA rules – promptly and accurately responded to all requests from the University of Tennessee related to the eligibility of Bru McCoy. At no point since Bru entered the transfer portal in January have we objected to him being made immediately eligible to play at Tennessee. The issue of Bru's eligibility ultimately rests with the NCAA, and we wish him the very best," the statement reads.
If McCoy is not eligible to play, he will have to stand down and make way for other wide receivers. On Friday, sophomore Walker Merrill, freshman Kaled Webb, and Grant Frerking could be seen doing drills.
"Getting (McCoy) prepared and being able to rep (game-like situations), you'd like that before you start your regular game plan week," Heupel said.
"That's essentially seven days before kickoff, the best-case scenario when you're able to work him and incorporate him for what it's going to look like when we run out of the tunnel."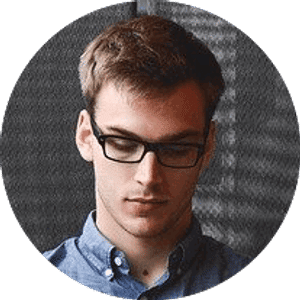 Jake Williams
Jake Williams is a sports gambling expert. He's been writing in the sports betting and DFS industry for over a decade. He specializes in MLB and NBA, along with College Basketball and College Football.