Sullivan Absher officially announces commitment to Notre Dame
May 14, 2022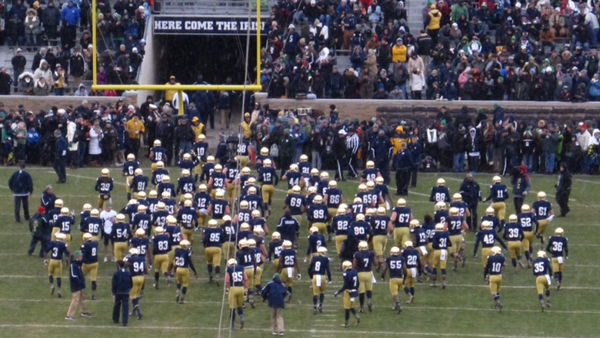 Four-star offensive lineman Sullivan Absher declared his commitment to Notre Dame's 2023 recruiting class on Friday. The 6'7" 290-pounder from Belmont, North Carolina, picked the Fighting Irish over the Clemson Tigers and the NC State Wolfpack.
With this announcement, Absher becomes the 13th player in the Class of 2023 to commit to first-year coach Marcus Freeman's program. Prior to Absher's commitment, that class was ranked first overall. Now, it has a point value of 242.30, 32.94 points higher than second-place Texas Tech.
Notre Dame among top picks, Hiestand helps Absher make decisions
In January, Absher revealed to Irish Breakdown that Notre Dame was among his top five schools before even visiting campus. "I think Notre Dame would be a great fit if I were to choose them," he said. "The culture of Notre Dame is a no nonsense, hardworking brand, and that's exactly how I like to hold myself as a football player, as well as student."
Absher joins three-star offensive guard Sam Pendleton who announced his commitment to Notre Dame on April 25. Pendleton also had offers from NC State and Clemson. As four-star Monroe Freeling (Mount Pleasant, S.C.) arrives for an official visit on June 10, Notre Dame will finally have its best offensive line targets in the Carolinas.
Absher, Pendleton, and Freeling have all expressed interest in playing in college together. According to The Athletic, if Notre Dame could sign those three players, along with four-star offensive tackle Charles Jagusah from Illinois, it will be a superb class for offensive line coach Harry Hiestand in his comeback to college football. It would also be a major wake-up for Clemson, which has struggled in recent years to entice top-tier offensive line talent.
Absher previously traveled to Notre Dame for the Blue-Gold Game, where he met Hiestand. Hiestand has been active in using his Notre Dame credentials in scouting, connecting prospects with ex NFL players. During spring practice, Quenton Nelson and Sam Mustipher both came back to campus. Zack Martin, an NFL All-Pro, felt the same way. Chris Watt works at Notre Dame.
The encounter with Hiestand made Absher feel at ease with Notre Dame, even though it wasn't a school he grew up idolizing. Finally, Hiestand's resume, coupled with a notable set of offensive line talent in the Carolinas, could be a gamechanger for the Irish, particularly in this recruiting cycle.
Scouting analysis by Brian Dohn
Following Absher's announcement, Brian Dohn, a national recruiting analyst for 247Sports, offered his thoughts on the player. According to Dohn, Absher possesses "well-proportioned frame with room for development" in addition to being "a physical, devastating run blocker."
"Athleticism shines through when in space. Fires off quickly, up and into defensive player. Plays with quick feet and balance. Has strong base and once engaged is able to push defensive player back at point of attack," Dohn wrote. "Scrapes and gets to second level easily. Plays with strong, heavy hands and finishes blocks consistently. Excellent down blocker. Lateral movement is very good and allows for wide splits."
Absher performs in a run-heavy offense, which has limited his ability to demonstrate his skills in pass protection. Having said that, Dohn asserted that Absher is capable of handling pass protection at the next level.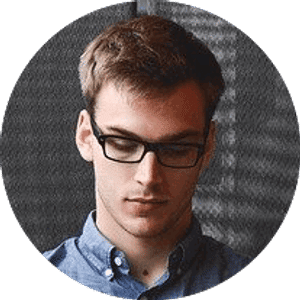 Jake Williams
Jake Williams is a sports gambling expert. He's been writing in the sports betting and DFS industry for over a decade. He specializes in MLB and NBA, along with College Basketball and College Football.