Stephen Curry says playing together with LeBron James 'fantasy world'
April 7, 2022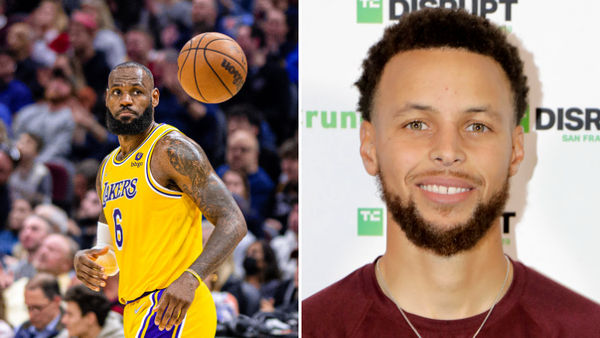 Anyone who has even a passing interest in the NBA over the last several seasons is aware of LeBron James' fondness for Stephen Curry. With four consecutive NBA Finals appearances between 2015 and 2018, James is well acquainted with how Curry's exploits and the impact of his shooting, off-ball movement, passing, and competitiveness have had on winning.
Apparently, James wants this affinity to go in a more serious direction. In a conversation for the latest episode of James' HBO show "The Shop," James recently stated that Curry is the current player he wishes to play alongside. Ironically, this sneak peek went viral on YouTube, published on the same day that the Los Angeles Lakers were knocked out of the playoffs.
"Steph Curry is the one I want to play with, for sure, in today's game," James said on teaming up with Curry. "(He's) lethal, man. When he gets out of his car, you better guard him right from the moment he pulls up to the arena. Soon as he gets out of his car, you better guard his a**. You might want to guard him when he gets out of bed. Swear to God."
Curry's reaction
Curry was delighted and honored by James' comments. However, the Warriors star made it clear that the former NBA Finals adversaries reuniting is a pipe dream at the moment.
"Well, he's got his wish," Curry said to 95.7 The Game's Steiny & Guru. "When he was the captain, he's picked me the last two All-Star games. I don't know if that suffices, but I'm good right now."
"Whenever you get the interest or curiosity of what it would be like to play with arguably the MVP kind of caliber dude that he is, one of the greatest of all time, it's cool, that's amazing," Curry added. "We all can live in that fantasy world."
Reasons behind this reluctance
Seeing Stephen Curry and LeBron James together before they retire would be a dream come true for most NBA fans. A James-Curry tandem, even at their ripe old ages, is a frightening prospect in basketball. At this point in their careers, both are still playing at MVP levels.
However, Curry has secured a lucrative deal with Golden State in August, tying him to the team until 2026. Given his importance to the Warriors franchise, he almost definitely isn't leaving.
The most compelling scenario is that James comes to Curry, but even that sounds like a long shot given the size of the Warriors franchise and Curry's stunned reaction. Fitting James into the team's notoriously pricey balance sheet would require substantial juggling on its own, but the Warriors have done something similar in the past.
It could also be a matter of designated rosters structure. Curry, Klay Thompson, and Draymond Green were all homegrown stars during the Warriors' historic era. Bringing in James would almost certainly be the end of this trio's reign.
Whatever his ultimate destination, James is a free agent at the end of next season, and his stint in Los Angeles has never been more volatile, so leaving is entirely feasible.
For the time being, the two will remain adversaries rather than teammates.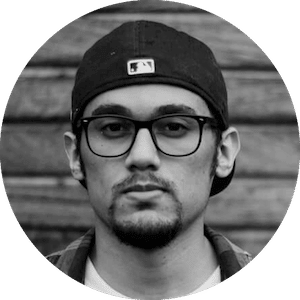 Gus Anderson
Gus Anderson is a gambling wizard. As a kid he dreamt about becoming a Tennis, Hockey and Golf professional but ended up as a gambling professional with focus on both sports & casino.