4-Star OL Sullivan Absher commits to Notre Dame Fighting Irish
May 15, 2022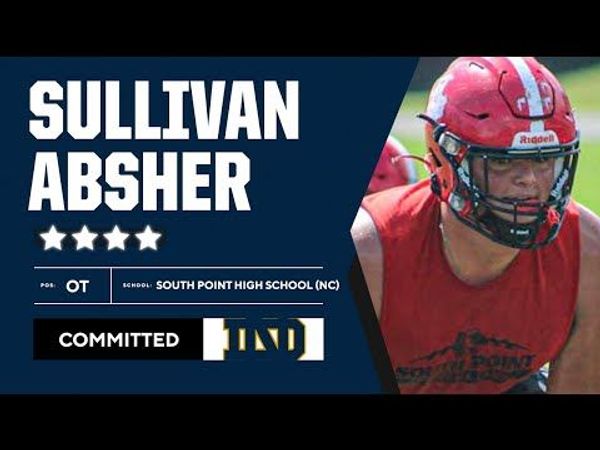 The coaching staff at Notre Dame will not mind delays in recruiting offensive linemen if they are all consensus four-star prospects. Sullivan Absher, a four-star offensive tackle from Belmont, NC, became the second consensus four-star offensive lineman to commit to Notre Dame two weeks after the school landed its first commitment.
Absher was said to hold offers from schools all around the south and the east coast, but he was anticipated to end up at Clemson with Dabo Swinney. Absher appeared to have a change of heart about his decision after attending an unauthorized game to watch the Irish compete in the Blue-Gold Game.
During the CBS Sports HQ broadcast, Absher announced his commitment to the Fighting Irish. He chose Notre Dame over other finalists, including Clemson and North Carolina State. North Carolina State has drafted offensive linemen in the first round in two of the previous four NFL drafts, including lineman Ikem Ekwonu at No. 6 last month.
Absher is regarded as one of the best players to come out of North Carolina (On3 ranks him as the second-best player in the state). He is also ranked among the top 200 players in the 2023 class.
The offensive line coach Harry Hiestand, offensive coordinator Tommy Rees, and head coach Marcus Freeman could finally celebrate a significant victory on the recruiting path as this group of three put in a lot of effort to ensure that they would receive the commitment.
Absher possesses physical strength
Absher, who stands 6-foot-7 and weighs 285 pounds, possesses the length necessary to play the position of a tackle at the NCAA level. He unquestionably has the quickness required for the position.
In point of truth, Absher does not appear to weigh 285 pounds. He seems to carry it rather slenderly, with more weight concentrated on his bottom half than expected. His reported weight may also be exaggerated to some degree; this is not unusual in the recruiting process.
On the other hand, this observation also indicates how quick he is. The initial step he takes after the snap is not just forceful but also very quick. A running back (RB) who is following Absher around the edge of the field should anticipate having a blocker. A large blocker will open a route for him through the second level of the defense.
247Sports also reported their detailed observation regarding Absher, saying that Absher has a well-proportioned frame with room for growth. They also described him as "South Point's tackle and a physical, devastating run blocker."
Absher can fire a quick shot up and into the defensive player. He plays with quick feet and excellent balance. Besides, Absher has a strong base and can push defensive players back at the point of attack once engaged. Scrapes and quickly advance to the second level. Plays with solid and heavy hands and consistently finishes blocks.
South Point rarely passes, which could explain his lack of pass pro experience. Nonetheless, his athleticism and intensity should aid in his development at the collegiate level. The team threw 52 passes (16 completed) in 15 games, so there was little opportunity for in-game experience.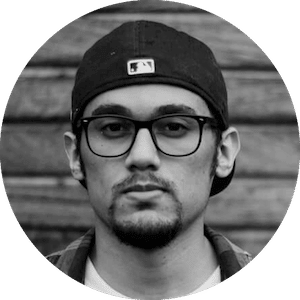 Gus Anderson
Gus Anderson is a gambling wizard. As a kid he dreamt about becoming a Tennis, Hockey and Golf professional but ended up as a gambling professional with focus on both sports & casino.