Stanley Cup Final: Lightning updates Brayden Point's status, could return for Game 1
June 15, 2022
The National Hockey League held a Media Day on Tuesday ahead of Game 1 of the Stanley Cup Final at Ball Arena.
Tampa Bay Lightning coach Jon Cooper was asked about forward Brayden Point, who has been sidelined for 10 games with a lower-body injury, whether he could potentially return on Wednesday against the Colorado Avalanche in the Final.
"There's a chance," Cooper told reporters in Denver. " ... It's all about how he feels. He felt pretty good today. We'll see how he responds tomorrow, but things are leaning towards him playing. And if it's not tomorrow, really anticipate Game 2 (on Saturday). But we'll see how he is tomorrow."
Point twisted his right leg while trying to outrace Toronto Maple Leafs defenceman Mark Giordano in Game 7 on May 14. He had to skip Tampa Bay's next nine games before upgrading into a game-time decision when the Lightning defeated the New York Rangers in Game 6.
The 26-year-old forward has been back to practice for the second straight day with fellow teammates Nicholas Paul and Ross Colton, He was spotted in his usual position in the bumper on the first power-play unit.
Point shares injury's struggle
The Calgary-native gave his point of view on his injury and had to witness his team from the sideline.
"It's been tough," Point said. "You want to be out there. That's why we play is to play at this time of the year. But the team has been playing so well that it made it easier just to focus on rehab and trying to get healthy."
Point wanted to be ready physically and mentally before jumping back to the rink since this is the Stanley Cup Final.
"Playoffs is the reason we play hockey — to have a chance to win the Stanley Cup. So, it was tough. But just seeing how they're playing made sitting out a lot easier," Point said.
"You got to make sure that when you come back, you're going to help the team. The boys were playing well."
Coach Cooper has a similar goal and he intends to take a step-by-step approach lineup, instead of just throwing him back into the game.
"Brayden Point is an elite player in this League and he will play his minutes accordingly of how he's responding," Cooper said. "It's tough to not play and then jump right into a Stanley Cup Final game. A lot of it's going to be on how he's feeling. I wouldn't classify that Pointer's going to be sitting on the bench a whole lot. If he's healthy, he'll be out there."
Kucherov, Stamkos speak about Point
Teammates forward Nikita Kucherov and captain Steven Stamkos spoke highly about Point's role in the team. Prior to the injury, Point contributed to Tampa Bay's two previous Stanley Cup victories in 2020 and 2021. He led the NHL with a total of 14 playoff goals.
"Definitely that was something in everybody's head," Kucherov said of Point's injury. "Just we didn't know how long he's injured. Everybody had to step up and play the right way and play for each other, and doesn't matter who's in the lineup, so he can have a chance to be playing the Final if we make it. I think we're all excited to see him back."
In the 2021-22 playoffs, Point has recorded two goals and two assists in seven games, including the decisive OT goal against Toronto in Game 6.
Captain Steven Stamkos was hopeful that Point could rejoin the team and help their effort to win the Stanley Cup for the third consecutive season.
"He looks good in practice, so we're hoping he's getting close," Stamkos said. "Whether that's tomorrow or not, he's a huge part of why we are where we are in terms of this team having success, especially the past couple of postseasons. We know what he can do in the playoffs, and it hasn't been easy without him, but if he's back in, we're extremely happy to have a player of that caliber back in the lineup."
Stanley Cup Final Game 1 is scheduled on Wednesday, June 15 at 8 PM ET. The game will be broadcast on ESPN+, ABC, CBC, SN, and TVAS.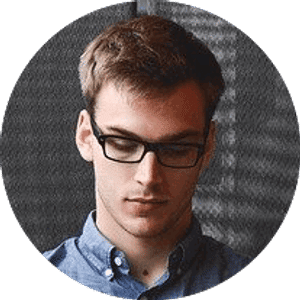 Jake Williams
Jake Williams is a sports gambling expert. He's been writing in the sports betting and DFS industry for over a decade. He specializes in MLB and NBA, along with College Basketball and College Football.