Saint Mary's vs. Gonzaga Betting Prediction 2/12/22
February 11, 2022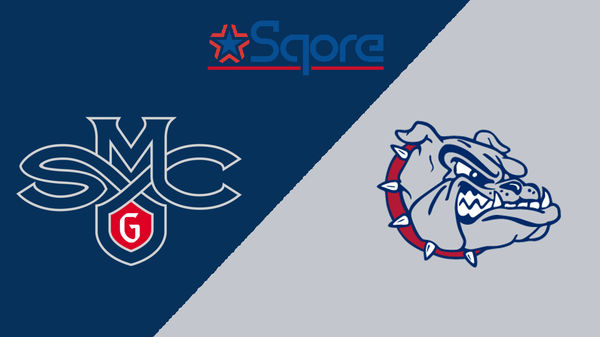 Saint Mary's is trying to slow down the Gonzaga train through the West Coast Conference when it confronts its longtime rival on the road. The Bulldogs have obliterated all nine league foes it has played so far and have been the dominant force everyone expected them to be in the conference. The Gaels have long been a thorn in Gonzaga's side in the WCC and is the best positioned to upset the Bulldogs in Spokane as winners of eight of their past nine games.
Saint Mary's at Gonzaga Betting Pick
The Pick: Saint Mary's +16
Strong presence in US
Wide range of betting options
Generous bonus offers
UP TO $1,000
This game will be played at the McCarthey Center at 10 p.m. Eastern on Saturday, February 12, 2022.
Why bet on the Gaels:
✅ There's no one on the Saint Mary's roster that absolutely scares opponents with offensive firepower, but there is one potential wild card in the mix. Dan Fotu has seen his minutes diminish significantly in conference play as he now is averaging less than 10 minutes per game. However, earlier in the season when he was played 20ish minutes per game, Fotu scored 22 against Notre Dame and 16 against Oregon in two big wins for the Gaels. Fotu's size may force him on the court more to deal with Gonzaga's big men, so he might be due for another big offensive performance.
✅ Anton Watson is the only non-starter averaging more than seven points per game this season for Gonzaga, but he has struggled lately. He's scored just 14 combined points in the Bulldogs' last two games as Gonzaga has struggled to get a lot of scoring out of its bench players. Watson is the only reserve to score more than six points in the last four games, putting the Bulldogs' scoring depth into doubt and making them a bit easier to defend. 
✅ Saint Mary's has a slow-tempo offense that shortens games and makes it difficult on opponents that want to play fast. The Gaels preach patience on both sides of the floor, which is why they've allowed 70 points just three time this season and have not surrendered more than 77 points this year. The Gaels rarely turn the ball over and they rarely surrender offensive rebounds, two attributes that add to the difficulty in facing Saint Mary's and help keep the game at the slower tempo. 
✅ Gonzaga has played just five games decided by 15 points or fewer, and four of those teams have something in common with Saint Mary's. If we exclude the obvious outlier of Tarleton State, the other four teams to stay within 15 of Gonzaga all were top-20 teams according to KenPom, and Saint Mary's is ranked 19th by the analytics site. The only other team to stay within 16 of Gonzaga is San Francisco, which is ranked 36th by KenPom.  
✅ Over the past 10 seasons, only two WCC teams have been able to beat Gonzaga at home, BYU and Saint Mary's. In addition, in 13 all-time meetings with the Zags when the Gaels are ranked, Gonzaga won by more than 14 points just once.
The Pick: Saint Mary's +16
Strong presence in US
Wide range of betting options
Generous bonus offers
UP TO $1,000
Saint Mary's entered the preseason underrated and the Gaels have certainly proved they are a force to be reckoned with in the West Coast Conference. The Gaels are 20-5 overall and 8-2 in league play with wins already over Notre Dame and Oregon on a neutral floor and a road win at San Francisco. It has been the same formula for so many years of success for Saint Mary's that begins with a strong inside presence that controls the game. The Gaels own a three-rebound advantage per game average on the glass and they are also forcing 13 turnovers per game in league play. Those two ways to limit possessions are a main reason why teams are scoring just 60.5 points per game against Saint Mary's. The offense protects the ball well and is shooting at a 46.4-percent clip, including 38.8 percent from behind the arc in conference play. Saint Mary's has scored at least 70 points in nine straight games while it has allowed 70 points just three times all season.
The Gaels' offense has four players averaging at least 10 points per game, but no one else is averaging more than 6.5 points per game in conference play. Alex Ducas is the team's leading scorer in conference play at 13.5 points per game thanks to his 55.8 percent 3-point shooting on a team-high 43 attempts. Matthias Tass is not too far behind with 13.3 points per game, half a point more than his team-leading 12.8-point average for the season. However, Tass is the main interior presence and averages 7.7 rebounds per game and he's one of three players averaging multiple assists per game. Logan Johnson is the takeaway wizard with 2.5 steals per game against WCC foes, but he also averages 11.6 points per game and three assists per contest. Tommy Kuhse leads the Gaels by averaging 3.5 assists per game, but he also adds 10.5 points per game and is shooting almost 45 percent from long range. Kuhse is also the only one of the four names mentioned to not start the game and instead comes off the bench for the Gaels.
No one should be surprised Gonzaga is tearing through its West Coast Conference schedule with ease because that is exactly what was expected from the Bulldogs. They have won eight of their nine conference games by at least 26 points and scored at least 89 points in eight of those nine games as well. The one exception is a 16-point win over San Francisco when the Zags only scored 78 points. The dominance certainly skews Gonzaga's stats quite a bit, but it also is proof of just how good the Bulldogs actually are as a team because it isn't easy to make a conference run look this easy. Gonzaga is averaging nearly 100 points per game in conference play while making more than 55 percent of its shots, including nearly 43 percent of its 3-point attempts. It is holding league opponents to 36.5 percent shooting and less than 29 percent shooting from behind the arc and just one of the Bulldogs' last six foes even scored more than 62 points. 
As to be expected, there is a lot of star power in the Gonzaga lineup and six players are averaging in double figures in conference play. Most of the attention focuses on junior Drew Timme and freshman Chet Holmgren, who both could be in the running for national accolades this season. Timme leads the Bulldogs with 17.4 points per game and he makes a solid contribution on the glass with 6.1 rebounds this year. However, Holmgren is averaging 14.6 points and 9.1 rebounds per game this season, improving even more in conference play where he averages a double-double. Andrew Nembhard averages 13 points per game in WCC action, but he averages just 10.5 points per game for the season as a whole while also dishing out more than five assists per game. Rasir Bolton is shooting 46 percent from long range and is averaging 10.8 points per game while Julian Strawther is averaging 12.9 points and six rebounds per game this season for Gonzaga. Anton Watson averages 11 points per game off the bench for Gonzaga in conference play, almost three points more than his season average.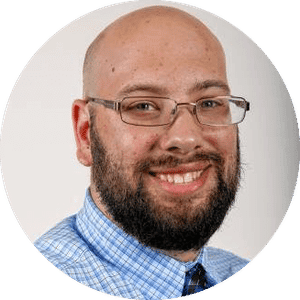 Josh Walfish
Josh Walfish is an award-winning journalist who has covered college sports for the past decade. He most-recently was chronicling the UMass Minutemen and now works as a freelancer writer and editor based out of Chicago.