Spencer Sanders 'excited' to remain with Oklahoma State Cowboys
August 7, 2022
Oklahoma State Cowboys quarterback Spencer Sanders has expressed his excitement about being on the team as he enters the fourth year.
"It just kind of came together that first year I was here – I just felt welcome," Sanders said. "I am excited to be here.
"If I didn't want to be here, I wouldn't. This is where I want to be. This is where I should be."
Sanders explained that he enjoyed the culture of the Cowboys and his teammates. He said that "we're all friends on this team".
Sanders' college football career
Sanders has been the starting quarterback for his team 32 times, which is 10 more than any of his teammates on the offensive side.
He has achieved 24 wins as a starter, which makes him third in the Cowboys' football history, following Brandon Weeden and Mason Rudolph. Sanders is also the only Oklahoma State quarterback other than Weeden to receive an all-conference, first-team title.
So far, Sanders has recorded more than 6,000 passing yards and 1,500 rushing yards, being one of two players in the university's history to achieve them.
During the 2019 season, Sanders set a freshman record by accumulating 2,065 passing yards and 16 touchdowns. That year, Sanders also recorded 628 rushing yards and two scores. He was named Offensive Freshman of the Year by the Big 12 Conference despite being sidelined in two last games due to injury.
He sustained another injury that made him miss two games in the 2020 season. Despite that, Sanders still collected 2,007 passing yards, 269 rushing yards, and 14 touchdowns.
He became the Cowboys' offensive primary player last season. He collected 2,839 passing yards, 668 rushing yards, and 20 touchdowns passing. His total yard offense and an average of 269.8 yards per game placed him first in the Big 12.
His performance last season made fans and the team develop high hope for the upcoming season.
Oklahoma State's coach Mike Gundy said that no one could replace Sanders on the team.
"He is really good at what we do. He can run any play in our system. All of our really fast plays that we have – I think we have 47 of them – he can run them without being coached at this point, in my opinion," Gundy said.
"We have a really simple offense, except for the quarterback. The quarterback takes time. Once they get it, they all of a sudden get better."
Gundy made a comparison to when he was playing for the Cowboys in the 80s. The coach said that the quarterback's job is tougher now than in the past. Thus, he complimented Sanders for his experience.
Sanders' future
After this season ends, Sanders has another season of eligibility if he chooses to remain on the team. However, he said that he "is not thinking ahead".
Sanders also said that he expects to win the championship with the team.
Last year, Oklahoma State's football team finished seventh in the national championship, recording 12-2. The team is also first in ESPN's Future Offense Power Rankings, highlighting the performance of the team's quarterbacks.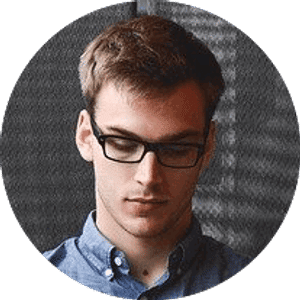 Jake Williams
Jake Williams is a sports gambling expert. He's been writing in the sports betting and DFS industry for over a decade. He specializes in MLB and NBA, along with College Basketball and College Football.