Spartans' Mike Garland announces retirement, 'he's my brother for life' says coach Tom Izzo
June 10, 2022
Michigan State Spartans assistant coach Mike Garland announced his retirement from the program on Thursday after spending 21 seasons of gigs with the Spartans.
Garland is a longtime staff in the Spartans. He was hired by head coach Tom Izzo in 1996. Both paired up to lead the program to hit 14 NCAA Tournament appearances since then. Garland had to momentarily leave Michigan for seven years from 2003 to 2007.
Garland's stint in Michigan State
In the 2021-2022 season, Garland was appointed as Izzo's special assistant. The 68-year-old had witnessed many ups and downs with the Spartans. The duo led the Spartans to over 14 NCAA Tournaments, 10 regular seasons of Big Ten championships, and the 2000 national championship title. Additionally, Garland partook in seven out of the Spartans' eight trips to the Final Four.
"I've been blessed in my life to be provided many great opportunities. But among the best has been the opportunity to interact with the great young men who have been a part of the Michigan State men's basketball program and to do it alongside my friend and loving brother that I can't say enough about, Tom Izzo, along with other fellow coaches during my time here," Garland in a statement.
Garland had to momentarily part ways with Michigan State for four years. He was hired as Cleveland State University head coach, wroking from 2003 to 2006. He also had a single-year stint with the SMU Mustangs the following season.
"My absences won't remove the love of Michigan State from my heart of their love for me from their hearts," Garland added. I'll always be a part of this program and will always carry the relationships and friendships I've made here with me.
"I've worked alongside so many great people here, but the part of the job I've always cared for most has been the opportunity to work with young men and impact their lives, each of whom I which I could mention by name.
Izzo responds to Garland's retirement
In a response to Garland's retirement, Izzo underlined the monumental contributions Garland had given to the program. The 67-year-old said he was upset by the fact that Garland would no longer be joining him to coach the Spartans.
"Words can't truly express what Mike Garland mean to me. We've been friends since we met the first night in college and basically have lived the rest of our professional lives together. To say he's just my friend doesn't even scratch the surface of our relationship. He's my brother for life," Izzo in a statement.
"At the same time, we all know that life moves on and this is a great time for Mike to step into a deserved retirement after a tremendous career as a leader in college basketball. The impact he has had on not only this program, but also on nearly every young man he's met while coaching in this sport is incredible. To say that Mike Garland was just a basketball coach would be a disservice."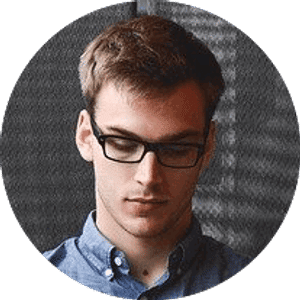 Jake Williams
Jake Williams is a sports gambling expert. He's been writing in the sports betting and DFS industry for over a decade. He specializes in MLB and NBA, along with College Basketball and College Football.