South Carolina Gamecocks to retire Jadeveon Clowney's No. 7 jersey
August 27, 2022
The South Carolina Gamecocks, the football team of the University of South Carolina, will retire their former defensive end, Jadeveon Clowney, in their first game against Georgia State.
The school athletic director Ray Tanner announced that Clowney will have his No. 7 college jersey retired on September 3.
"We are excited to honor one of our greatest Gamecock football players ever," Tanner said.
Originally from Rock Hill in South Carolina, Clowney, was one of the country's top recruits when he signed with the Gamecocks. He started his collegiate career under coach Steve Spurrier in 2011.
Clowney's career
Clowney played a total of 12 Gamecocks' games in his rookie season. He was named as a starter in the season opener against East Carolina Pirates, and became the first rookie to start on the defensive lineup, since Travian Robertson in 2007, at that time.
Moreover, Clowney recorded seven tackles and one pass interception. In his SEC debut, Clowney bagged his first quarterback sack, when facing Georgia Bulldogs. He tackled downs Bulldogs' QB Aaron Murray, for a 7-yard loss.
For the 2011 season, Clowney was credited with 36 tackles, and averaged 8.0 sacks, as he earned SEC Freshman of the Year and All-SEC 2nd Team honors. In addition, he was listed on Sporting News, FWAA, Rivals.com, and CBS Sports Freshman All-American 1st Team lists.
During his sophomore season, Clowney contributed to Gamecocks' defense, as the team recorded an 11-2 season, 6-2 in SEC, and he was considered the best defensive player in college football, according to several sources.
Clowney set the single-season record for sacks with 13.0 sacks averaged, and tackles for loss by averaging 23.5, for the Gamecocks. He also recorded 40 solo tackles from 54 tackles, and three forced fumbles.
Furthermore, he managed to help the Gamecocks win the Outback Bowl when they secured a 33–28 victory over the Michigan Wolverines. In that game, Clowney experienced his most memorable college moment, when he tackled Michigan running back Vincent Hill in the backfield, popped off Hill's helmet, and recovered the forced fumble.
Not only that, in his final year of college football, Clowney finished the season with 35 tackles, averaged 10.5 for a yard loss, and tallied three quarterback sacks. He was named as an SEC first-team selection and 2013 All-America team organized by American Football Coaches Association. Moreover, he helped Gamecocks to secure a 34–24 win over Wisconsin in the 2014 Capital One Bowl.
Entered the 2014 NFL draft, Clowney was selected No. 1 overall by the Houston Texans, where he spent his career from 2015 to 2018. He was selected by the Texans alongside his fellow Gamecocks' receiver Bruce Ellington, who was drafted in fourth round No. 106 by the San Francisco 49ers.
Currently, Clowney is entering his ninth season as a pro with the Cleveland Browns. Besides playing for the Browns and previously with the Texans, Clowney played for two other NFL teams, Seattle Seahawks (2019), and Tennessee Titans (2020).
Clowney is the first football player to have his jersey retired by the Gamecocks since South Carolina receiver Sterling Sharpe was honored in 1987.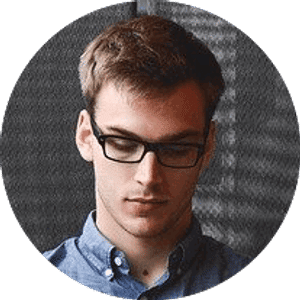 Jake Williams
Jake Williams is a sports gambling expert. He's been writing in the sports betting and DFS industry for over a decade. He specializes in MLB and NBA, along with College Basketball and College Football.