Shane Wright, Juraj Slafkovsky projected as NHL Draft top picks
June 4, 2022
As part of the NHL's pre-draft combine this week, Shane Wright was treated to a steak dinner, while Juraj Slafkovsky was interviewed by the Montreal Canadians. Both were expected to be the top prospects in the NHL draft's first round in 2022.
When it comes to the top two prospects, lack of confidence isn't one thing that separates them.
"I'm competitive. I always want to be first. I always want to be the best," Wright said on Friday. "I deserved to be the No. 1 pick." He added during his interview with Canada's TSN earlier in the week.
"I was about to order, and I mentioned, Hey, I was looking at the steak, but it's pretty expensive, $60 or something,'" Wright said. "And they were like, Ah, go ahead and have it.' So, I made sure it was all right before."
Slafkovsky, the top-ranked international skater at Central Scouting, reportedly seemed unfazed When asked how his interview with the Montreal Canadiens went, the Slovakian broke into a dazzling smile and said: "I didn't have the dinner, but I think the talk we had was maybe, like to me, tasted better."
Logan Cooley to join Wright, Slafkovsky
The Canadiens are getting ready to host the first two days of the National Hockey League draft on July 7 and 8. They are not giving any hints as to which player they prefer.
Slafkovsky, a forward who helped Slovakia earn a bronze medal at the Beijing Winter Olympics, and Wright, a player from Ontario's Junior Hockey League, recently showed that the distance between them may be narrowing.
Not to mention Logan Cooley, who may or may not join the discussion. Cooley, a 5-foot-10, 174-pound Pittsburgh native, was ranked second among North American skaters after leading USA Hockey's Under-18 development team in scoring 27 goals and 75 points in 51 games.
When Dan Marr, the head of Central Scouting, was asked to choose the NHL's top prospects, he chose Wright and Slafkovsky before considering Cooley as a future contender.
"The first three teams that pick in the draft could get the No. 1 player in the draft. It's that tight," Marr said. "So it depends on the club's drafting philosophy and what they're looking for."
The New Jersey Devils get the second overall pick, followed by the Arizona, Seattle, and the Philadelphia to round out the top five.
Outstanding performances by Wright, Slafkovsky
Before this season, Wright finished with 94 points (32 goals, 62 assists) in 63 games for the OHL's eighth-best offense. With just five players in the Ontario Hockey League granted exceptional status to play junior hockey at 15, he was named OHL rookie in the 2019-20 season.
Additionally, he succeeded at the international level, guiding Hockey Canada to a gold medal in 2021 with nine goals in just five games, a record for the Under-18 national team.
On the other hand, Slafkovksky has solidified himself as a top talent after playing for TPS in Finland's Elite League last season and representing Slovakia at the Olympics and two world championships.
Slafkovsky scored seven goals in Beijing to tie for the Olympic tournament lead after failing to register a goal at the 2021 World Championships. Then, in Finland for the World Championships, he had three goals and nine points in eight games. Slafkovsky has excellent stick handling skills and can make accurate passes to set up teammates for goals.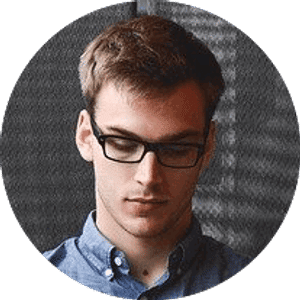 Jake Williams
Jake Williams is a sports gambling expert. He's been writing in the sports betting and DFS industry for over a decade. He specializes in MLB and NBA, along with College Basketball and College Football.